A Family Thanksgiving in Pigeon Forge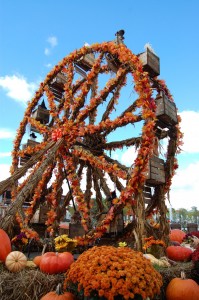 Thanksgiving is a family favorite in our household. We love the aromas that come from cooking up the big feast, gathering together with family and friends to celebrate, and then sitting around pondering all that we have to be "thankful" for. Each year brings its own new memories. If you are looking for a getaway for your family this year, Pigeon Forge can help with all the details….the food, family, and memories.
With so many options for lodging from hotels to cabins and chalets, to condos, and even to campgrounds, gathering your family together in one spot is easier than you think. Many of the area cabins/chalets and condos will accommodate several families under one roof and have a kitchen where you could cook up your big feast. Mainstay Suites is a great hotel option for family gatherings. It is a short distance off the Parkway and located on a 25 acre farm. There is lots of space here for families to enjoy.
If you would prefer to not spend hours in the kitchen, many area restaurants will be offering up a feast. Old Mill and The Old Mill Pottery House Cafe and Grille will be serving up a traditional family style Thanksgiving Feast. Bennett's Pit Bar-B-Que will be hosting their 18th annual All You Can Eat turkey buffet dinner. Calhoun's is offering a Holiday Pack To Go that you could buy and take anywhere you like to eat. Food options are plentiful!!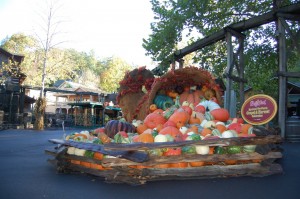 The memories that you will make and share will be priceless. So many things to do and places to see in Pigeon Forge and no memory is too small or great to share. You can go for a leisurely walk by the Little Pigeon River to work off the extra calories from your Thanksgiving feast or gather together to see a movie at the Forge Cinemas. There is laughter to be shared at shows like Hatfield and McCoy Dinner Feud and Comedy Barn. If adventure is more your style, then take a hike in the Great Smoky Mountains National Park or ride the hill at the Smoky Mountain Alpine Coaster.
Food, Family, and Memories…..make this Thanksgiving one to remember in Pigeon Forge!!