Backstage at Stages West!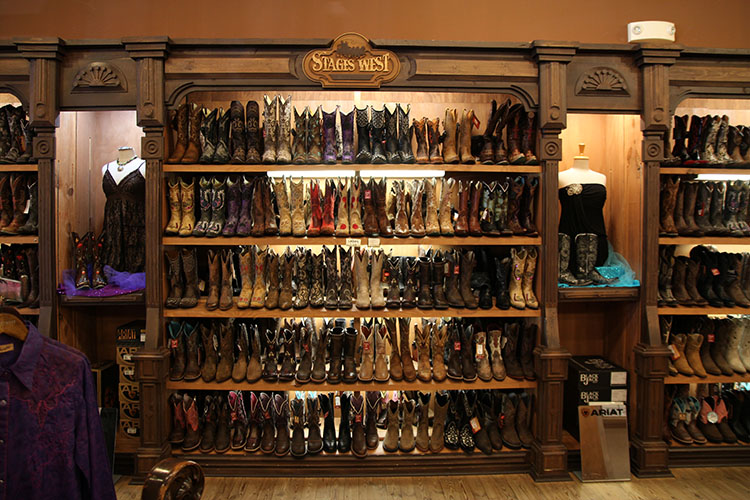 Mom and I got a behind the scenes tour of what is to come with the new addition over at Stages West. The area is going to be called "Backstage at Stages West" and is slated to be ready June 1, 2012. Marlene Houser, her son, Stephen, and her husband showed us around the construction area. I loved hearing Stephen talk about his dreams for the new area and how they are trying to make those dreams a reality. The Housers know what cowboy couture is all about and it is obvious in every aspect of their business. Soon, the store will be even bigger and showcase even more top notch merchandise.
The new addition is going in at the very back of the store. It is supposed to have a "concert" feel and the clothing in the area will be concert related. Marlene mentioned that new merchandise is already starting to come in. There is going to be a stage with a mannequin band on it along the back wall. The lights and music will be run via wi-fi and they hope to showcase music from some of the new and upcoming country stars.
I already love this area and I know that my little divas are gonna love it too. I can already see them jamming out "Backstage" at Stages West!