Dollywood Festival of Nations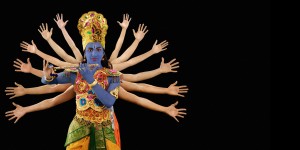 Dollywood in Pigeon Forge is preparing for its annual gathering of talent from across the world with its Festival of Nations.
This collection of diverse global entertainment runs from March 23 through April 22 and is consistently one of the most fun events on Dollywood's schedule. Twenty different countries will be represented as they feature their unique forms of music, art, food, dance, and other entertainment.
Returning from previous years is Atahualpa which consists of the traditional music found high in the Andes Mountains of South America. Also hailing from South America is Los Pampas Gauchos, an Argentinian act which has whips, knives, capes, boleadoras, drums, and folk dancing.
Coming in a little bit late for St. Patrick's Day but right on time for Festival of Nations is Ireland's Spirit of the Dance which features exciting Irish dancing. Also the Zambian Vocal Group will provide some musical entertainment with a cappella songs from their native African country.
Headlining the event this year is the show Cirque Shanghai from China. Also new this year, Bollywood comes to Dollywood with the fast-paced Mystic India.
Coming all the way from Germany is the Zebra Stelzentheater offering stilt dancing that is amusing and breathtaking at the same time. Another European country represented will be Ukraine which features The Paper World Show Mimirichi. This is a very funny performance where clowns actually tear up the stage.
Dollywood will open back up for the season on Saturday, March 23. Operating hours are from 10 a.m. to 7 p.m. and until 8 p.m. on Saturdays. The park will be closed on Tuesdays and also on Easter Sunday. You can purchase your tickets online now by going here.