Everything You Can Do at Dollywood This Holiday Season
Nothing says Christmas in Pigeon Forge like a trip to Dollywood this holiday season.
Nothing says Christmas in Pigeon Forge like a trip to Dollywood this holiday season. Dollywood was awarded four Golden Ticket Awards for 2017 from Amusement Today, including Friendliest Park, Best Shows, Best Food, and Best Christmas Event! So needless to say, Dolly's award-winning Smoky Mountain Christmas will put some fun back into your holidays. This event takes place now through January 3 and includes light shows, parades and plenty of live shows that celebrate the holiday spirit. Here are some things to do at Dollywood to help you make the most out of your visit:
Catch award-winning shows such as Christmas in the Smokies, It's a Wonderful Life, and 'Twas the Night Before Christmas. Also, as you are roaming the park, keep your ears tuned for music from the Smoky Mountain String Band and the MistleTones.
Dollywood wouldn't be the same without four million lights to brighten up the park! The lights shine with Christmas cheer during the Parade of Colors that feature vibrant floats, interactive characters and a number of other surprises. The annual parade goes down the Showstreet in the park and starts at 8:15 p.m. during operating days.
Make sure to visit Dolly's Christmas Chapel for a unique experience only Dollywood can provide. Heartwarming services are held every Sunday at 5:30 p.m. in the quaint Robert F. Thomas Chapel.
Take the kids to Santa Land for some fun crafts and a visit with Santa. Get a first-hand look at how Kris Kringle himself gets ready for the holiday season by visiting the Country Fair. Here you can make Christmas crafts and mingle with Santa's helpers. Santa Land will be open through December 23 before Santa leaves for the North Pole! Don't forget to get a photo with him before he hangs up his hat!
Let's not forget about Rudolph…Dollywood makes the popular Christmas carol come to life with Rudolph and his gang before he takes off to the North Pole to help Santa guide his sleigh. He will be in the Craftsman's Valley through January 3, playing reindeer games and more!
BONUS: Make your visit extra special by staying at DreamMore Resort and Spa, Dollywood's resort in Pigeon Forge. This 300 room resort has all the luxuries for making your holidays extra special. If you prefer a more rustic feel, you are sure to love Dollywood's Smoky Mountain Cabins. With either of these options, you will be minutes away from the theme park!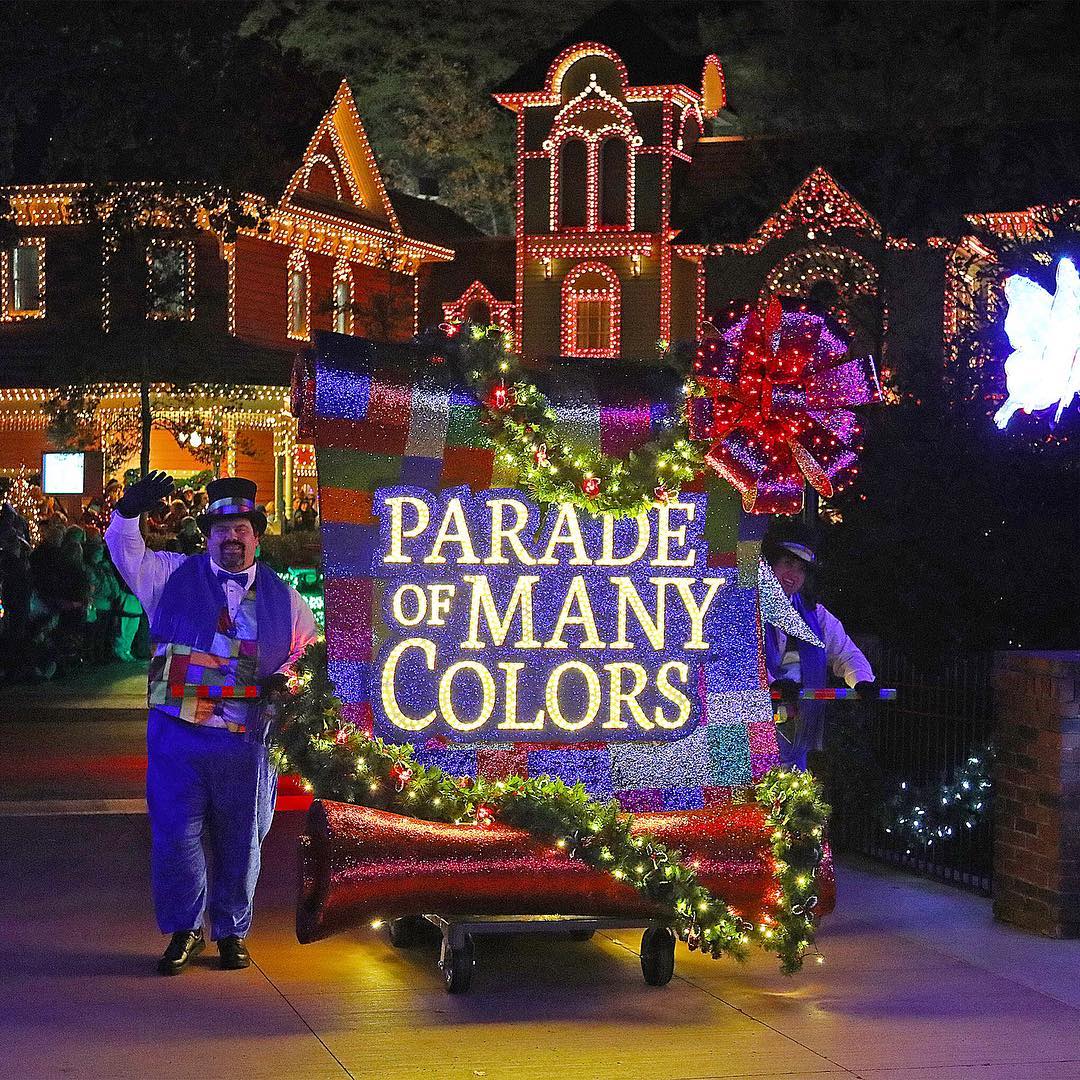 There's plenty of Christmas cheer to go around at Dollywood with an assortment of Christmas shows, decoration and lights sight-seeing and live music. Don't let the fun of the season get away, have yourself a holly, jolly Dollywood Christmas in Pigeon Forge this year!
We love seeing Pigeon Forge through your lens. Make sure to connect with us on Facebook, Twitter & Instagram. Don't forget to tag your photos with #mypigeonforge for the chance to be featured on our website.