Fall In Love With Pigeon Forge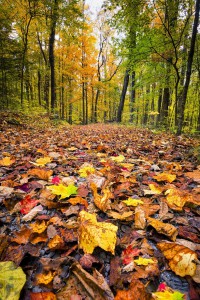 Fall is right around the corner, and we all know what that means – football, pumpkin flavored treats, fall foliage and festivals! Fall is an especially significant time in Southern Appalachia. Historically, fall meant it was time to harvest crops to get you through the wintertime, and craft products that would keep the entire family entertained throughout the coldest months of the year.
September and October is a great time to visit Pigeon Forge to experience the true history and culture of this area, and of course to see the beautiful fall foliage portrait of oranges, reds and yellows that the Great Smoky Mountains paint for us this time of year. This is also a great time to find authentic and unique crafts and gifts, especially for those who are already thinking about Christmas shopping!
The 40th Annual Pigeon Forge Rotary Club Craft Fair begins September 26th and continues through October 24th. Handmade items from the area's most talented artists and crafters will be available for sale. The Craft Fair is located at Patriot Park and is open from 10 am to 6 pm. Admission is a freewill donation that will be distributed to local and area charities. For more information on the Pigeon Forge Rotary Club Craft Fair, visit our event page here.
The Old Mill will be hosting Heritage Day at the Old Mill Square on September 26th from 10 am to 6 pm. Along with crafts there will also be live demonstrations, music and entertainment, and lots of kids' activities including a petting zoo and train rides. Admission is free and be sure to bring chairs and blankets so you can spend the day enjoying the festivities! Find out more information about the Old Mill Heritage Day here, or visit www.oldmillheritageday.com.
Harvest Celebration Crafters will display their handmade crafts and demonstrate their talents at Dollywood, October 2nd-31st. During this time, artists from all over the country will join those crafters that you can see year round at Dollywood for a true celebration of the traditional arts. Some of the featured booths this year include dulcimers, woodworking, natural stone jewelry and flutes, chainsaw carvings, and so much more, and can be found throughout the park. For more information on Dollywood's Harvest Celebration Crafters, visit http://www.dollywood.com/themepark/crafts/Harvest-Celebration-Crafters.
We hope that you will join us during this beautiful and festive time in Pigeon Forge and learn what makes this area and its people so special!