It is Time for a Nice, Relaxing Getaway!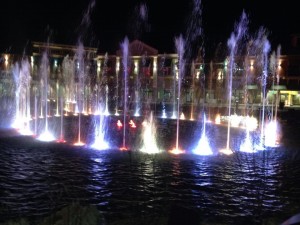 As I look back on our active, jam packed summer and the hectic weeks during the beginning of school, I think it is time for mom and dad to get away for a little relaxation. The all too often fast paced work and parenting schedules can at often times leave you feeling pretty worn out. A change of pace and scenery does everyone good! As we are beginning to transition into the fall season, it is the perfect time for a little getaway. Pigeon Forge is just the place for some peaceful and relaxing down time.
The temperatures are starting to drop and cozying up in the comforts of a cabin or chalet sounds like a great place to begin a getaway. Most of the area cabins are located away from the hustle and bustle of the city which makes for a quiet, peaceful stay. Whether you are enjoying time on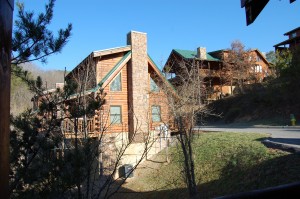 the porch drinking coffee together and taking in the scenery, snuggling up near the fireplace enjoying a movie, or hanging out in the hot tub, you are sure to find some quality "R & R" time.
Let the Fun Time Trolley be the chauffeur for your trip. It is inexpensive and truly the way to go!! With routes that span the entire city as well as to and from Dollywood, all you have to do is park your car, sit back, and enjoy the ride.
As far as entertainment, you won't have to look far. The National Southern Gospel and Harvest Celebration has begun at Dollywood. There are daily concerts featuring top name Southern Gospel artists and there are crafters galore with their fine work on display. Another great choice is the shows at Smoky Mountain Opry, Country Tonite, or Dixie Stampede. These top rated shows are a perfect choice for an evening out. You might also want to make a stop at the Island where you can relax in the rockers and watch the Island Fountains or take a ride on the Great Smoky Mountain Wheel.
When you are feeling hungry, great restaurants like Alamo Steakhouse, Bullfish Grill, and Old Mill Restaurant are waiting to serve you. They have menus that are sure to please every appetite. The best part is that you will not have clean up or dish duty that night!!
So if you are feeling like it is time to get away, pack your bags and head off to Pigeon Forge!