Last Minute DIY Halloween Costumes- My Pigeon Forge
Pigeon Forge Halloween is just around the corner! We are ready with two great family events that are sure to be a blast. The Pigeon Forge Community Center's Halloween event will be held on Thursday, October 27.  It takes place in a safe, family-friendly environment and is free. Kids will have a great time walking around filling up their trick or treat buckets! The 4th annual Halloween Carnival at the Island will be held on Saturday, October 29. It will be fun for both kids and adults. There will be a carnival with FREE entertainment, including aerial circus acts, acrobats, stilt walkers and so much more.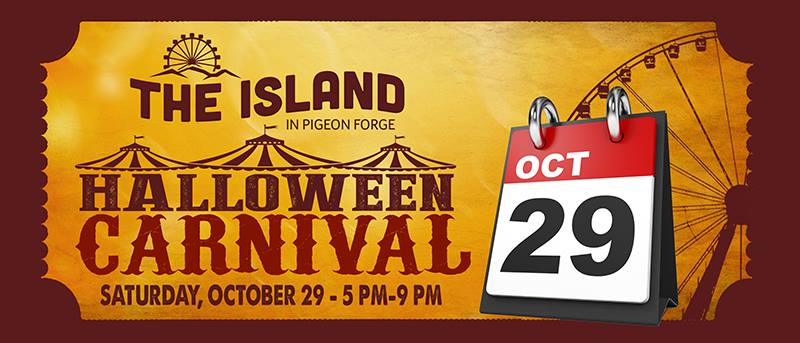 Don't have a costume yet?  No worries, here are few quick and easy DIY Halloween costume ideas with a little of Pigeon Forge in them. You can also draw a little inspiration of the area by taking a look at the My Pigeon Forge Pinterest boards.
Dolly Parton – Dolly is a legend to the area and has given back so much to the community. Grab yourself a blonde wig (you need big hair!), a short sparkly dress, some sparkly high heels, and you are set.  Don't forget to stuff the chest of your dress too!
Cowboy/cowgirl – This one is easy. All you need is a western shirt and jeans, or maybe a denim skirt for the gals, and some cowboy boots. Top it off with a cute cowboy hat and a big buckled belt. Stages West is a great spot to shop for all of your western attire needs.
Lumberjack or Lumberjill – My kids love to watch the lumberjacks and lumberjills in the new Dolly Parton's Lumberjack Adventure dinner and show. For this one, you will need a red and black checkered shirt, some suspenders, jeans or jean shorts (for the girls), and some work boots. Add on a black stocking hat, draw on a beard for the boys, and find yourself a fake ax to carry.  Easy, right?
Black bear – We love to go on a bear hunt when we visit the Great Smoky Mountains National Park, and some of our most favorite souvenirs from the area have black bears on them. To dress up like a black bear, find yourself a black hoodie and some black sweatpants. Make some paws from black gloves and felt.  Attach some felt ears to your hoodie and add a black pom on the back of the hoodie for a tail.  You are all set to go!
Have a Happy Halloween this year, Pigeon Forge style!
Make sure to share pictures of your costumes with us on social media using #PFfall. You never know, you just might be featured on the My Pigeon Forge Facebook or Instagram pages!