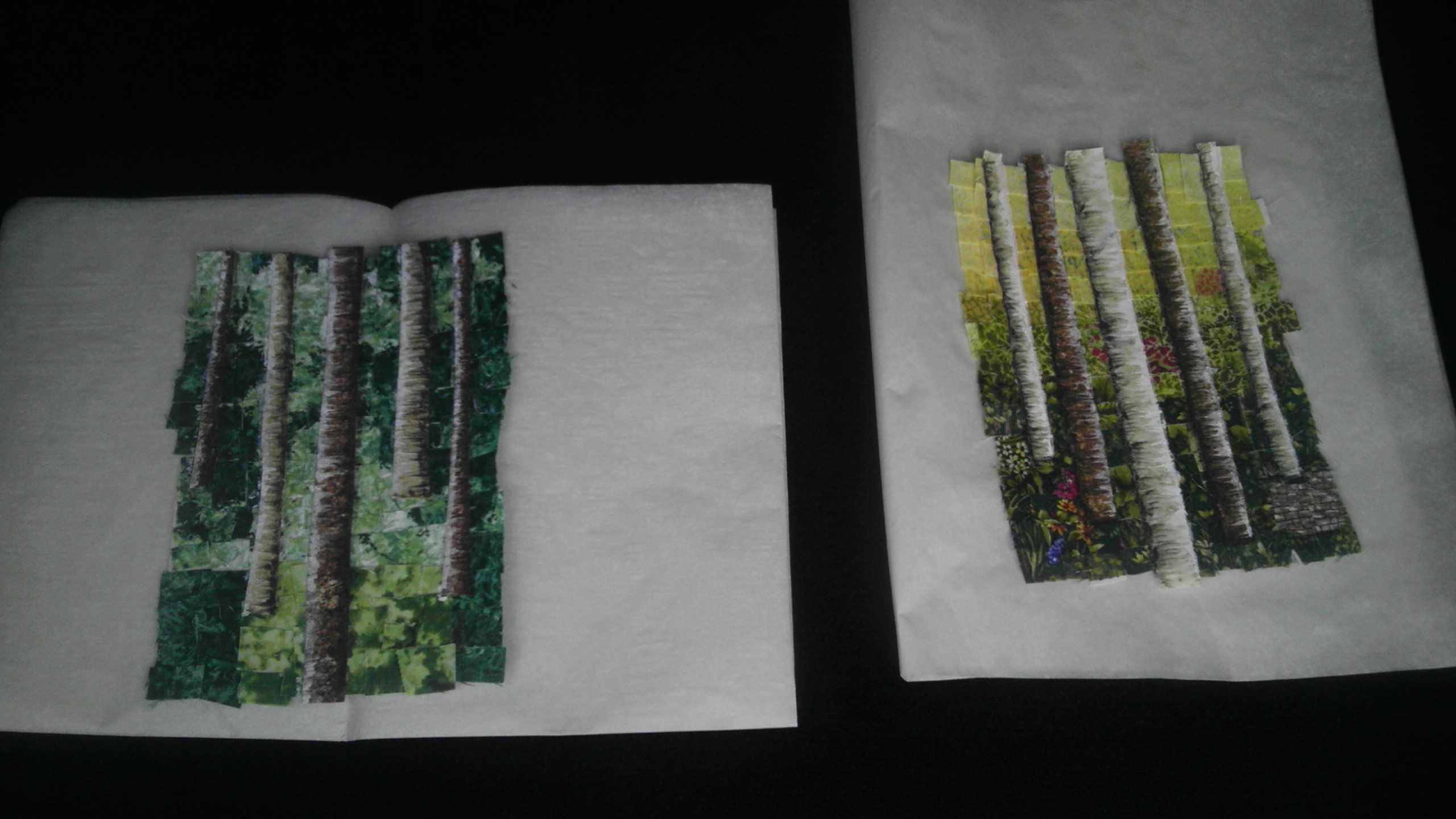 Today was such a fun filled day with my mommy at Quiltfest. We started the day off with breakfast at Log Cabin Pancake House. It is one of my favorites in Pigeon Forge and we shared my favorite menu item – Pancakes Royale. Then it was off to our class – Mini Blended Fabric Art Collage.
Wow…it was way more difficult than it looked! We learned to blend 1/4-1/2 inch pieces of different colored and textured fabrics together to create a picture. 6 hours later and with lots of laughs, we both finished a piece and were very proud of ourselves.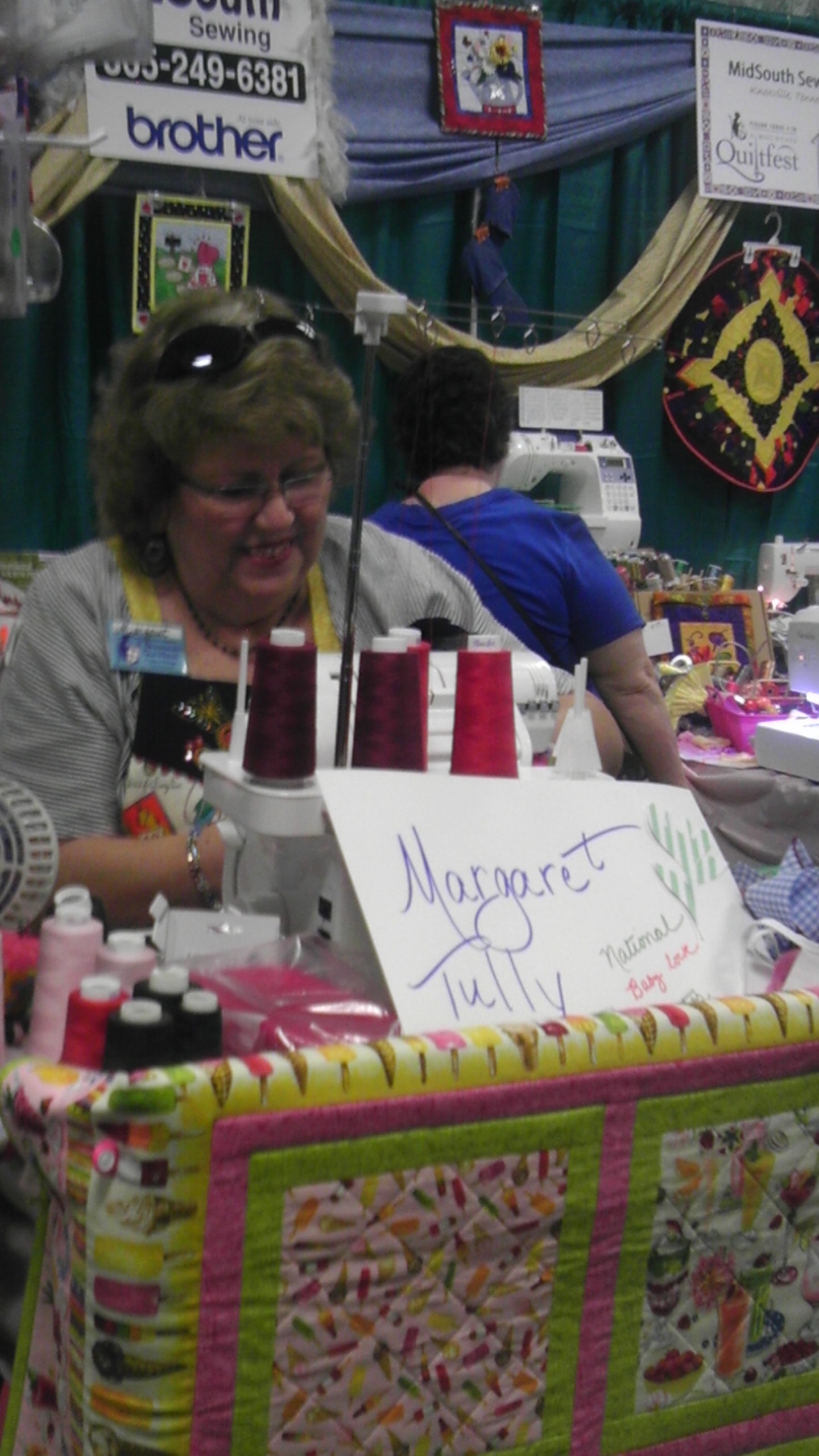 More than once today, several of the attendees commented to me about how nice it was to see that the younger generation was interested in keeping quilting from becoming a lost art. There are some great vendors here. Mom and I played with a $30,000 computer generated quilting machine. It was high tech and fast!
Quilting has become more than just the hand pieced quilts made from flour sacks that I remember from my great grandmother. It has evolved into very detailed colorful quilts to quilted clothing, baby accessories, and more. We have our fingers crossed that mom will win an embroidery machine in one of the many drawings.
Our night ended with a fun time at Dixie Stampede…Mom loved it! I love that I can share so much fun here with my mommy. Can't wait for tomorrow!