Over 429 Million Vacation Days Go Unused Annually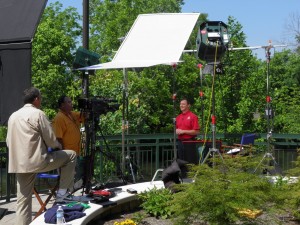 Did you know that 429 million vacation days go unused each year by workers in the United States? These are paid days off that go unused and it's a problem that we'd like to see fixed! That's 429 million days that could be spent with family, making lasting memories through fun and relaxing experiences.
Executive Director of Tourism for Pigeon Forge, Leon Downey, and the Mayor of Pigeon Forge, David Wear, recently held a satellite media tour to shed light on this issue. They spoke to 18 different television and radio stations encouraging American workers to use their vacation days.
Mayor Wear invited everyone to use those vacation days by taking a trip to Pigeon Forge, TN.
"We're called the Land of More and it's easy to see why," Mayor Wear said. "Pigeon Forge has everything for all ages: world-class attractions and entertainment, great restaurants and shopping, and natural scenic beauty as a backdrop."
Visiting our area gives couples and families an excellent opportunity to make memories that will last a lifetime-which sounds much better than working!
Keep checking our social media in the coming weeks to hear a special message about why you should use your vacation days this year.