Sweet Treats That Are a Reminder of Pigeon Forge
Truth be told… "sweets" are a downfall in our household, mainly for mom! As a child growing up in the South, I vividly remember eating at my grandmother's house where there was something "sweet" to eat with each meal of the day. Those genes carried down a generation and our little divas love to indulge themselves in "sweet" treats whenever they can too.
As the holidays approach, "sweet" smells and treats are everywhere. The aromas remind me of the smell that exudes from Old Mill Candy Kitchen in Pigeon Forge. That store is dreamilicious, if that is a word! When we visit Pigeon Forge, it is our most favorite "sweet" stop. The smell of chocolate reminds me of their chocolate dipped marshmallows and cherries and their homemade fudge. The fudge is handmade daily in the store and there are so many varieties that it makes choosing a favorite very difficult.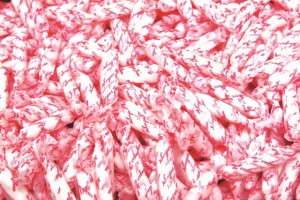 Saltwater taffy is another "sweet" reminder. They still use a vintage machine at Old Mill to pull and cut their taffy. The little divas enjoy watching the machine do its work and of course, taste testing the different kinds. I love the colors and smell of taffy…it makes me feel like a kid. The Old Mill Candy Kitchen uses the best ingredients in all of their products. There is no skimping and your taste buds can tell! We have our pocketbooks ready when we visit because we can't leave that store empty handed. We always want a little bit of everything for ourselves and if we are feeling extra "sweet," we buy some to share with our friends back home in TX.
Another "sweet" reminder of Pigeon Forge is the mouthwatering display case of desserts at the Partridge and Pear Restaurant. Cake for Christmas Past, Christmas Bread Pudding, along with other house made selections are on their menu. Bread Pudding is one of my all time favorites. Put Christmas in front of it and it makes it even better!
Visions of "sweetness" are dancing in my head as I write. Oh Pigeon Forge, my sweet tooth misses thee!
Here's a recipe for Stuffed French Toast right from the Old Mill:
Ingredients
1 loaf of specialty bread from Pottery House Café and Grille (Cranberry Walnut, Cinnamon Raisin)
1 jar of Old Mill Pecan Honey Butter (any flavor)
8 oz. cream cheese softened
1 qt. eggnog
Directions
Spread 1 piece of bread with thin layer of honey butter
Spread 2nd piece with cream cheese
Assemble together as sandwich
Slice in half
Dip in eggnog and brown on both sides in hot griddle/skillet with melted butter