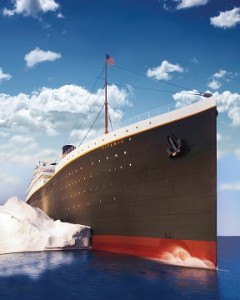 April brings one of the most interesting and informative events all year at the Titanic Museum in Pigeon Forge as authors from all over the world gather to share their love of the stories of the ancient ship.
Beginning Monday April 1st and running through Sunday, April 7th authors of historical books and novels on the subject of the Titanic will be on hand at the Titanic Museum. Guests will have the incredible opportunity to meet and hear stories from the authors.
Books will be available for purchase throughout the week and guests can choose to have the authors autograph them for a keepsake.
Authors participating in this unforgettable unique event are: Lee W. Merideth, Bruce M. Caplan, Ken Rossignol, Tammy S. Knox, Daniel Allen Butler, Yvonne Lehman, Kristen Iversen, Allan Wolf, Luke Copas, June Hall McCash and Julie Hedgepeth Williams.
This is the first annual Authors Week, so all are encouraged to come out and help start a special tradition. Guests can receive special discounts by coming to the museum during this week, which will maintain normal museum hours: 9 am to 8 pm daily. To receive more information and specials you can text TITANIC to 62447. Come on out and plan on attending Author Week at the Titanic Museum during your stay with us in Pigeon Forge.