Top 5 Summer Attractions in Pigeon Forge
Summer time fun abounds in Pigeon Forge.  Check out some of these great activities when you visit during the month of June.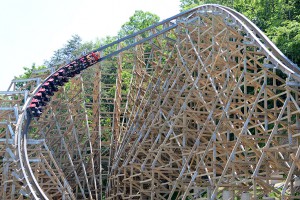 Summer is definitely alive at Dollywood.  Lightning Rod is now open!! It is the newest ride to the park and offers the fastest speeds for a wooden roller coaster in the world.  The park also has extended hours from 10 am until 10 pm daily as well as nightly fireworks.  There is plenty of time for a day full of fun.
The Wallace Hartley violin is on display at the Titanic museum.  This violin was the actual violin that was being played by Wallace Hartley, bandmaster of the RMS Titanic, as the ship was sinking.  The display is open for a limited time in Pigeon Forge, so don't miss seeing this iconic piece of history.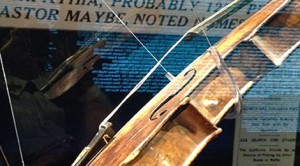 With summer comes a daily need of ice cream!!  Stop by the Island Creamery for a nice refreshing treat.  Afterwards,  have some fun on the Island Ropes Course or at the Island Mirror Maze.
Check out the grand re-opening of Stages West on June 30.  The store experienced a fire back in August 2015 and is now ready to re-open its doors better than ever.  They truly have the best in cowboy and cowgirl fashion.
The Hatfield and McCoy Dinner Show is a great way to end a summer day.  It is dinner and entertainment all packed in one stop.  This show will have your family laughing and having a good 'ole time as the Hatfields and McCoys settle their family differences.
School is out and the sun is shining, time to head to Pigeon Forge to make some summertime memories with your family!!