Winterfest Is Coming to Town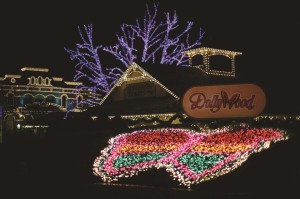 The holiday season is quickly approaching and Pigeon Forge is gearing up for the 25th Annual Winterfest. This year's Winterfest is set to kick off on November 11, 2014 and will run through February 28, 2015. This big event showcases the Trolley Tour of Lights during the holiday season, Wilderness Wildlife Week in late January, and ends with Saddle Up! All of these events are sure bets for great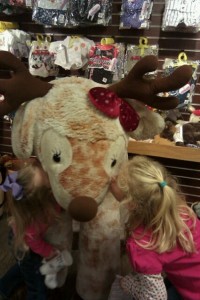 family friendly fun.
The holiday season is a great time for a visit to Pigeon Forge. It is truly a sight to see as over five million lights adorn the city. The Trolley of Lights tour is a perfect way to get you in the holiday spirit. All you need to do is sit back, relax, and maybe even sip on some hot chocolate as you travel around to all of the great light exhibits. Our little divas are mesmerized with the lights and it is a great tradition to start with your family. All of the traditional sights of the season, like Christmas trees, bells, stars, and more, are shining brightly. You are sure to leave with a warm, fuzzy feeling and a spirit of the holidays in you.
Dollywood's Smoky Mountain Christmas Festival will also begin on November 8, 2014 and continue through January 3, 2015. The park is covered in decorations and lights for the season, Rudolph and Santa are around, and great Christmas shows will be added to the lineup. Adults and kids alike will enjoy all that the park has to offer.
For your entertainment needs, Country Tonite, Comedy Barn, Smoky Mountain Opry, Hatfield and McCoy Dinner Show, Dixie Stampede, Lumberjack Feud are all gearing up to share their magical and memorable Christmas shows. They take Christmas to another level with their dancing and singing.   You will even find a traditional holiday meal at Lumberjack Feud.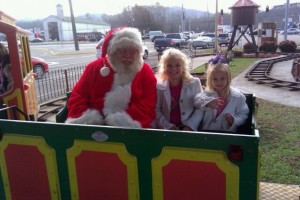 It is also a great time to visit the Incredible Christmas Place to stock up on holiday décor and gifts and maybe even stay at the Inn at Christmas Place where you can enjoy the Singing Santa and the sounds of the bells from the Glockenspiel in the lobby.
How can one not get excited with all of this holiday fun and cheer? It is just the beginning….Pigeon Forge and Winterfest are all set to welcome you to the fun!