39th Annual Rotary Club Craft Fair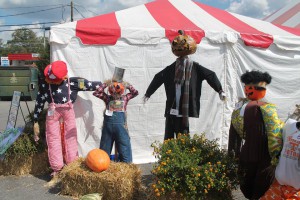 Fall is a great time to visit Pigeon Forge with the cooler temperatures and the leaves changing colors, but if you are looking for one more great reason to come to town this season the Rotary Club Craft Fair is it!
The 39th Annual Rotary Club Craft Fair will be held September 26 – October 24 and is open from 10 am until 6 pm each day. If you've never been, just head on over to Patriot Park and you'll find it in the big red and white striped tent. You can't miss it! The giant festival tent houses 75 different booths with unique handmade items from the area's most talented artists and crafters. The Rotary Club Craft Fair is a great opportunity to find some fall décor to take back home with you, or get a head start on some Christmas shopping.
One of the greatest things about the Rotary Club Craft Fair is that it provides an opportunity to give back to the community. The admission is by donation and 100% of the proceeds benefit local charities including the Boys & Girls Club, 4-H and Christmas For Kids, just to name a few.
And more good news, parking is FREE!
If you're looking for more information on the Rotary Club Craft Fair, visit https://www.mypigeonforge.com/events/pigeon-forge-rotary-club-craft-fair/.