13th Annual Saddle Up! In Pigeon Forge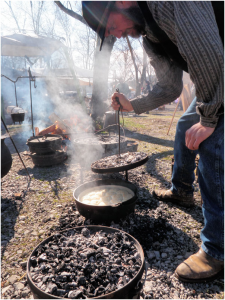 It's the most exciting time of year for fans of cowboy entertainment here in Pigeon Forge as the 13th annual Saddle Up gets ready to kick off!
Events start Thursday, February 21 and this year's lineup is one of the best in the event's history. Several concerts are planned, including the award-winning Stories & Strings event, in addition to the usual events and activities synonymous with Saddle Up.
The chuck wagon cook-off, one of the tastiest events you'll ever experience, is set to return again. These traditional cowboy cooks will offer the rare opportunity for some authentic western cuisine which participants rave about each year.
The Cowboy Dance, scheduled for 8:30 Saturday night, is always a fun event. Trust me; you've never seen anyone dance quite like a true cowboy. It's a great opportunity to try it out and learn how to dance in the western style with some authentic music. Just like the cowboys, you can wake up the next morning after the dance and head to Cowboy Church at Stages West.
New this year is a video presentation and photography exhibit by award-winning photographer Ken Jenkins called "Capturing the Old West". This presentation will start at 3 pm on Thursday at the Spirit of the Smokies Condo Lodge.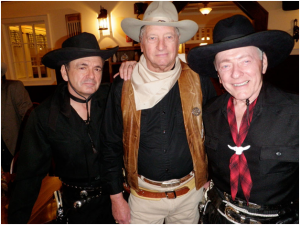 As we mentioned earlier this year's lineup is one of the best ever and we're not just talking about the events. The list of performers heading to Pigeon Forge for Saddle Up includes some hall-of-fame musicians and award-winning poets. Brenn Hill, Chris Isaacs, Waddie Mitchell, The Quebe Sisters Band, Dave Stamey, Sourdough Slim, T. Scot Wilburn and the Shut Up -N- Playboys, and Wylie & the Wild West will all perform at the various events scheduled.
The Saddle Up events will run through Sunday the 24th. Tickets are still available for purchase, but are going fast! It's going to be a great time and we encourage everyone in attendance to be prepared to truly "Saddle Up!"