GREAT SMOKY MOUNTAINS NATIONAL PARK
The Great Smoky Mountains get their name from the blue-like smoky mist that surrounds them. These beautiful peaks make a picturesque backdrop for Pigeon Forge. In the Smoky Mountains you'll discover 500,000 acres of Southern Appalachian wilderness on one of the oldest uplands on earth! The mountains are 95-percent forest and home to diverse wildlife. Here you can uncover breathtaking streams, waterfalls and flowering plants.
The National Park offers a variety of activities throughout the year including 800 miles of trails for hiking, exploration and plenty of sightseeing. There are countless photo opportunities along the park's beautiful scenic routes. Weather conditions in the mountains tend to be moderate making it a favorite vacation spot for couples and families alike.
Cades Cove Vehicle Free Days – 2021
Great Smoky Mountains National Park officials are providing vehicle-free access on the Cades Cove Loop Road each Wednesday through September 1, in an effort to improve the visitor experience and to reduce congestion. For more information, click here.
Shuttle Opportunity for Cades Cove Vehicle-Free Wednesdays
National Park officials are pleased to announce a shuttle opportunity for visitors to access Cades Cove on Vehicle-Free Wednesdays beginning July 7 through September 1. The shuttle service will be provided by Rocky Top Tours from Townsend, TN to Cades Cove between 8:00 a.m. and 3:00 p.m. each Wednesday.
Shuttle service may be booked online at www.rockytoptours.com. Tickets for the roundtrip shuttle service, including transport of personal bikes, is provided for a flat rate of $25 per person. Participants who choose not to ride the shuttle are encouraged to plan their visit to Cades Cove in the late afternoons and early evenings to spread use out throughout the day.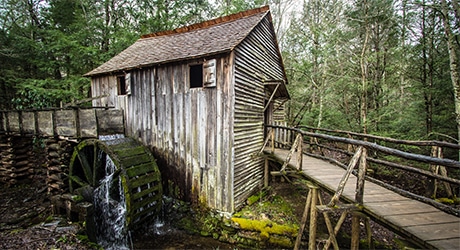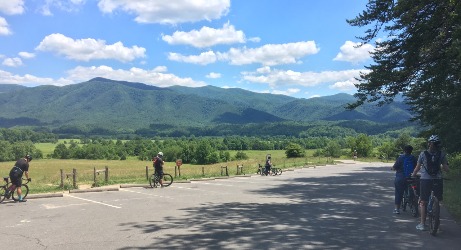 Laurel Falls Trail – Pilot Parking Program
Great Smoky Mountains National Park officials have unveiled a pilot plan to manage congestion at Laurel Falls Trail.
Between Sept. 7 and Oct. 3 this year, visitors will need to make a parking or shuttle reservation to visit the popular site. After the period ends, park staff will evaluate the results and public feedback to formulate long-range plans for the area.
During the pilot project, parking at the trailhead will require a reservation at www.recreation.gov with a fee of $14 to cover administrative costs. Shuttle service will cost $5 per person, with parking available for $10 per car.
Park managers will use this program to asses effectiveness in reducing congestion, enhancing visitor safety, and creating a more enjoyable Laurel Falls Trail experience.
Podcasts
Podcast lover and want to know more about our beautiful Great Smoky Mountains? Then check out a great podcast from The Group travel Voice as they interview Great Smoky Mountains National Park employee Dana Soehn. Check back for other great podcasts that we'll add periodically.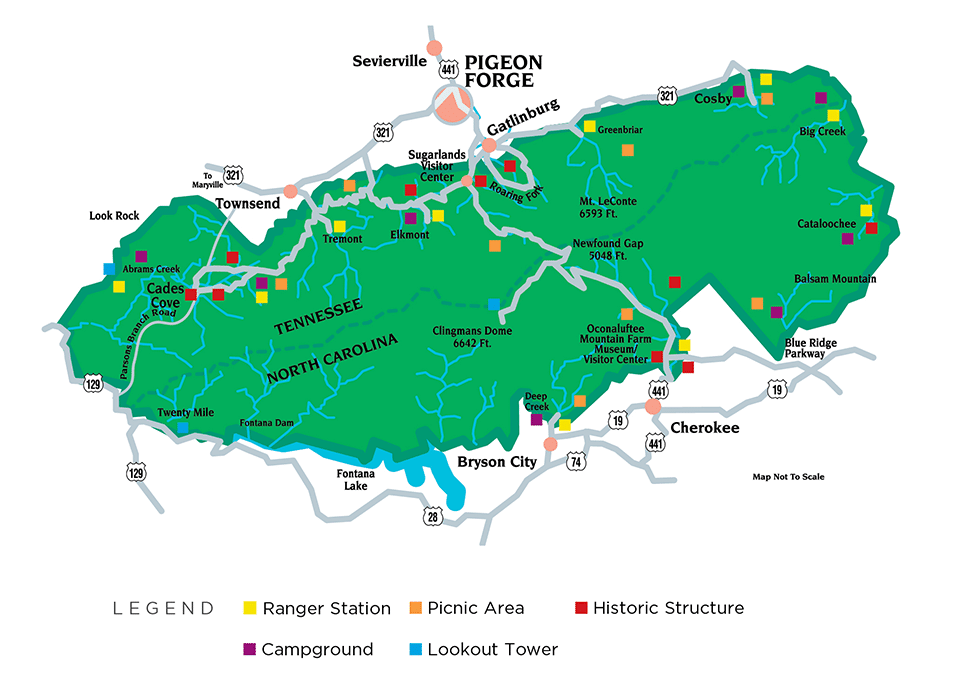 If you're planning on "roughing it", there are numerous camps located within the Smoky Mountains or you can try out one the Pigeon Forge campgrounds featuring sizeable picnic areas that are perfect for any size gathering. Of course, the city also has a variety of other lodging options including cabins, hotels and condos that are priced to suit a variety of budgets.