ACCESSIBILITY
Local Services for Guests with Special Needs
Pigeon Forge is known for providing second-to-none hospitality for every guest who visits. In doing so, Pigeon Forge wants to ensure that visitors with physical and cognitive disabilities have the resources and access to assistance and services they need to make the most out of their vacation.
Mass Transportation (Trolleys)
All Pigeon Forge trolleys and trams are lift-equipped for wheelchairs and/or other mobility aids and may be accessed at any designated trolley stop.
For more information about our trolley service, please visit the website or call (865) 453-6444.
Wheelchair, ECV, Scooter Rentals
If Visitors require assistance getting around Pigeon Forge's public spaces, Electric Conveyance Vehicles and wheelchair rentals are available for rent.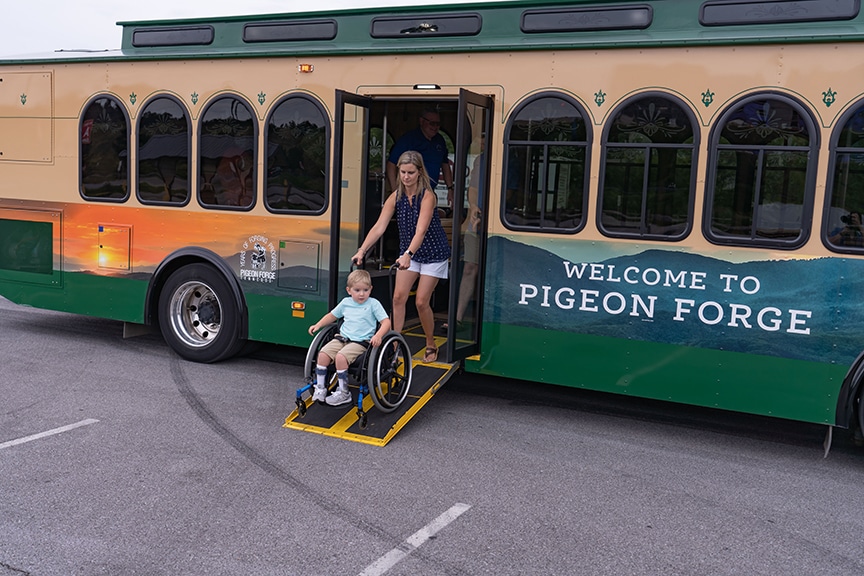 Lodging
Many Pigeon Forge lodging properties offer accessible amenities for guests. Please contact these properties directly for services specific to each property. Search Pigeon Forge lodging properties.
Activities
There's lots to see and do in Pigeon Forge, and our businesses are ready to accommodate guests who have special needs. Use the links below to find and contact businesses to learn more about their services.
Great Smoky Mountains National Park
Much of the Smokies can be enjoyed from a vehicle and from accessible facilities and programs offered throughout the park. Visit the park website to learn more about their accessible services and programs.
Wheelchair Accessible Trails
Located near Sugarlands Visitor Center, the Sugarlands Valley Trail is wheelchair accessible. Partially paved and nearly level, the half-mile path is good for all skill levels and highlighted by a waterfall. The self-guided nature trail features numbered interpretive signs along the route. There are also ranger-led programs that are accessible and a movie about plants and animals that live in the Smokies that is close-captioned.
Visitors of all ability levels can enjoy a new paved trail to discover one of Cades Cove's most popular homesites, the John Oliver Cabin. The half-mile John Olive Cabin Access trail is nearly eight feet wide to provide adequate space for wheelchairs and other mobility devices to pass one another. The Cades Cove area is also a great spot for wildlife viewing. Guests may see deer, turkey, bears and grassland birds while exploring the Cades Cove area. Just remember that wildlife should be viewed at a safe distance.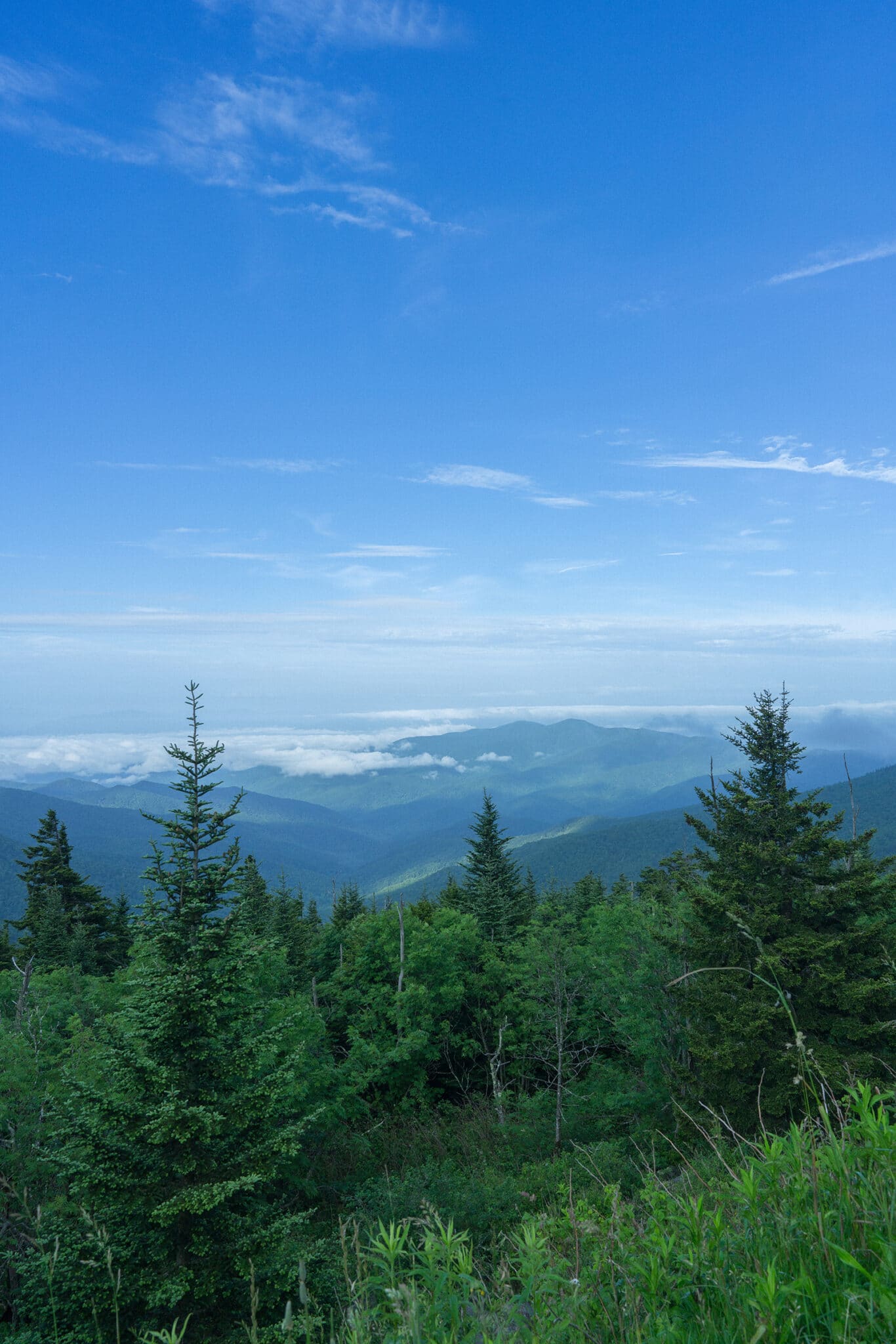 Accessible Attractions & Venues in Pigeon Forge
Titanic Museum Attraction – Every Thursday at 8:30am the Titanic opens early for any family/child with special needs. Reservations are required, please call 1-800-381-7670.
NOTE: This is not a complete list of ADA accessible locations in Pigeon Forge, or the surrounding area. It is strongly recommended to call local businesses ahead of time to learn more about options for those who need assistance.