Celebrate the Holiday Season at Pigeon Forge Winterfest
Pigeon Forge lights up the night sky each year during Winterfest. The three-month-long event features more than six million holiday lights and is one of the country's largest free outdoor lights festivals.
Millions of visitors flock to the Great Smoky Mountains to experience Winterfest. The all-new Winterfest Wonders of Light Walking Trail expansion brings the total number of lights displays to 40 located along or near the city's Parkway, Pigeon Forge's major thoroughfare.
The Winterfest celebration kicks off on Nov. 10 and will continue through Feb. 19.
The All-New Winterfest Wonders of Light Walking Trail
Pigeon Forge Winterfest will be bigger and brighter this year as 20 new larger-than-life nature- themed outdoor lights displays are being installed this holiday season. The new addition, the Winterfest Wonders of Light Walking Trail, offers something new for visitors to experience with their families and friends, and showcases Pigeon Forge's scenic Riverwalk nature trail.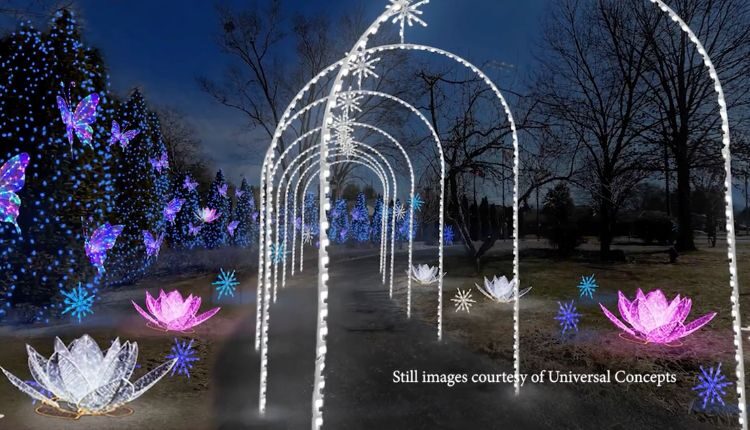 The 20 new displays will include walk-thru arches, a colorful 52-foot-long caterpillar, larger-than-life flowers and Old Man Winter.
Vibrant snowflakes, shooting stars, snow people and a 20-foot-tall ice fountain will light the way as deer, bears, frogs and squirrels frolic alongside the path while lights that mimic fireflies and butterflies dance in the trees overhead.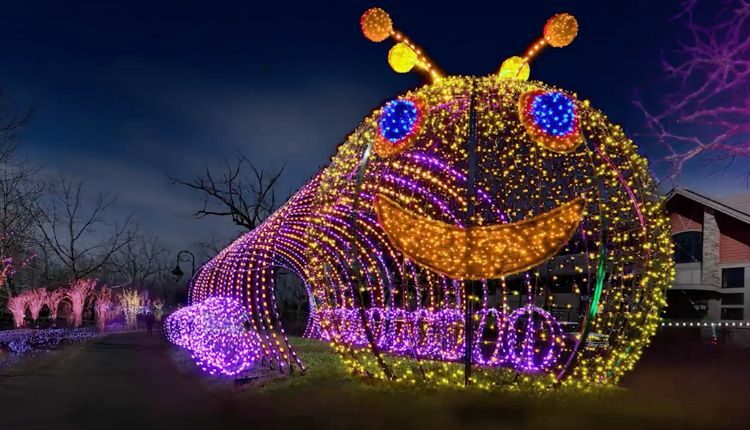 One mountain wildlife display will feature an enchanted forest with seven-foot-tall mushrooms amid a field of dandelions and brightly colored flowers.
A second display will invite visitors to explore a nature scene that is home to various woodland creatures, including a turtle, grasshopper, dragonfly and firefly, and a frog, all surrounded by wildflowers.
Visitors can get a first glimpse of the new displays when the city-wide festival begins on Nov. 10.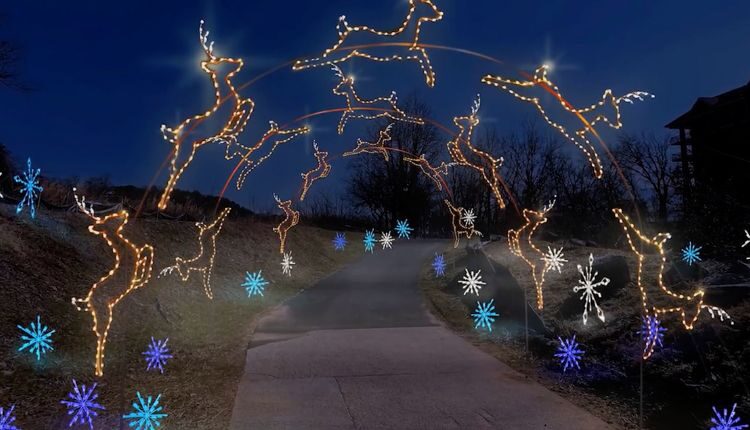 The Winterfest Wonders of Light Walking Trail will span the Riverwalk from the access point in the city's Municipal Parking Lot (located at 2936 Teaster Lane between the LeConte Center and The Island in Pigeon Forge) to the approximate intersection of Old Mill Avenue and Butler Street (near the Old Mill Historic Square).
Visitors can access the light displays via the six-mile out-and-back Riverwalk which has several access points, including one at the city's Patriot Park, the LeConte Center at Pigeon Forge, the Old Mill and the city's Municipal Parking Lot, the latter of which also offers free parking for trail guests.
The Winterfest Wonders of Light Walking Trail is paved and mostly flat. It is pet- (leashes required) and wheelchair-friendly.
Can't Miss Winterfest Events
The exciting new Winterfest expansion will be unveiled at the Winterfest Kickoff celebration on November 10th by UPtv star and Small Town Christmas host Megan Alexander as she joins East Tennessee native and recording artist/songwriter Janelle Arthur.
Alexander and Arthur will appear at two events during Pigeon Forge's Winterfest Kickoff to unveil two new attractions: the Wonders of Light Walking Trail and Wonders of Light Christmas Village. The kickoff event also includes a special music-filled Veterans Tribute.
Spend some time exploring the Wonders of Light Christmas Village with more than 35 booths featuring artisans and crafters selling a variety of seasonal and gift items.
Visitors also can enjoy returning lights displays that include Snowflake Lane, Fairytale Fantasy, Winter Wonderland Bridges, Winter's Waterfall, Pigeons in Flight and more. Take in the beauty and splendor of all the holiday light displays on the Winterfest Driving Tour of Lights.
Fun Holiday Celebrations Throughout Pigeon Forge
You'll find plenty of other holiday celebrations taking place throughout the season. Delight in the spectacular holiday performances, five million twinkling lights and Christmas-themed menus at Dollywood's Smoky Mountain Christmas.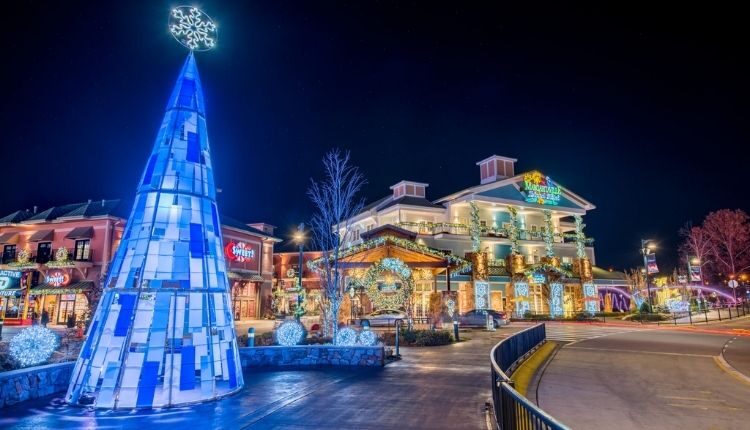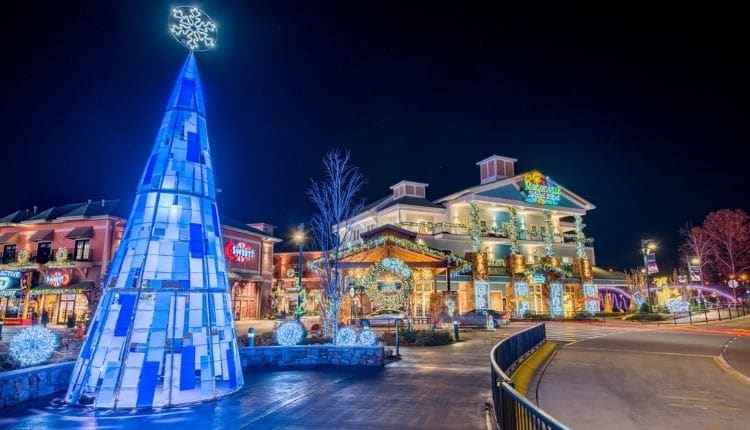 The Island in Pigeon Forge comes to life as the sun goes down with millions of lights and a new Winterfest Show featuring the Island Show Fountain with a choreographed, 40-foot-high, Christmas tree.
Another highlight of this magical time of year are the holiday shows in Pigeon Forge. These captivating shows feature everything from traditional holiday performances to crazy Christmas fun and everything in between.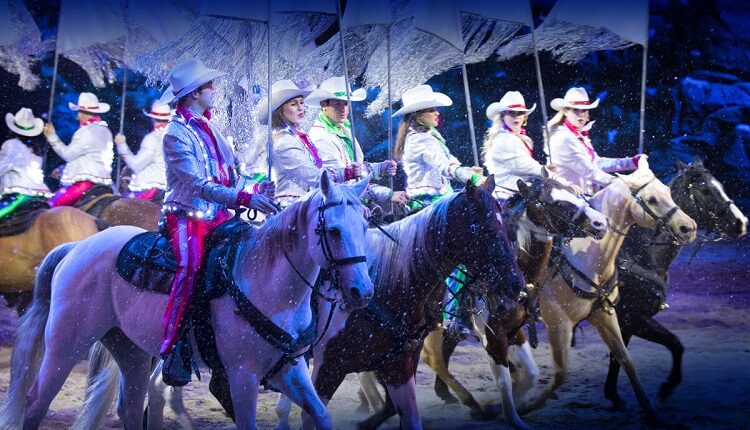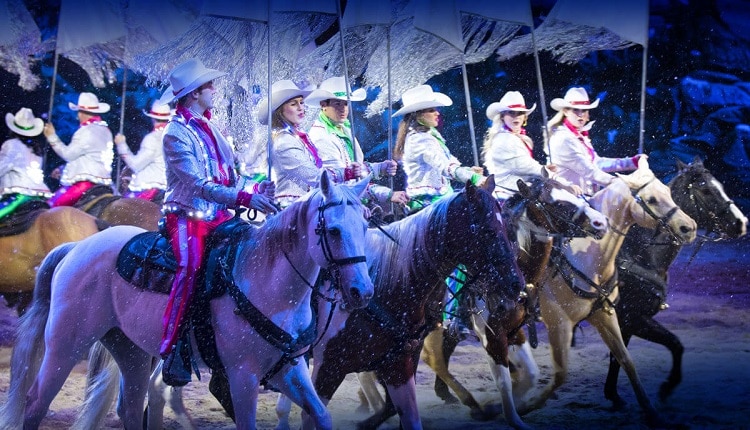 Pigeon Forge also makes holiday shopping a breeze with an abundance of unique local shops and specialty stores offering everything you need, from beautiful Christmas décor to the perfect gifts and souvenirs for family and loved ones.
Plan Your Pigeon Forge Winterfest Getaway Today
There's no better place to get into the Christmas spirit than in Pigeon Forge and the Smoky Mountains! Search Pigeon Forge lodging options to find the perfect place to stay and discover even more fun things to do during the holidays. Make your holidays shine bright with a Pigeon Forge Winterfest getaway!