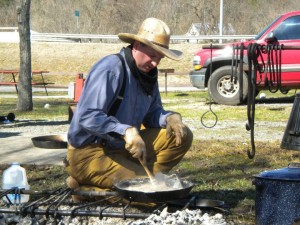 It is that time again, time to cowboy up for the 15th annual Saddle Up event in Pigeon Forge. The events begin Wednesday, February 18 and run through Sunday, February 22.  This year's lineup is sure to be a crowd pleaser.  The music, the stories, the food, all in true cowboy fashion, will definitely make for a weekend to remember.
If you are in need of western attire for the weekend, make Stages West your first stop. They will suit you up in the latest and greatest cowboy couture so that you are looking your best for all of your weekend fun. With so many great options in clothing, boots, hats, and accessories, you can have a new look for every day. This year, Stages West will be hosting a Cowboy Society Coffee on February 21st with Jay Earnhardt of Stetson hats. You won't want to miss this, as one lucky attendant will win a free Stetson Anniversary hat. Stages West will also be hosting the Stories & Strings event and Cowboy Church during the Saddle Up weekend.
Saddle Up is a great way to experience and celebrate the ways and lifestyles of the Wild West. There are daily workshops, presentations, and concerts by some of the greatest cowboys and cowgirls in the country. You are sure to leave with a new appreciation for the past and present. On Thursday, grab your honey and take some free dance lessons so that you are ready for some boot scootin' at the big Cowboy Dance on Saturday night with T. Scot Wilburn and the Shut Up -N- Playboys. Most of the weekend events will take place in the beautiful LeConte Center. It is nestled along the Little Pigeon River and near The Island so there will be plenty to see and do between Saddle Up events.
Food will be plentiful throughout the weekend too. The world famous Kent Rollins of the Red River Ranch Chuck Wagon will be heading up some great chuck wagon cooking. The Chuck Wagon Cook-off will take place at lunch time on Saturday. If you have never experienced a chuck wagon meal then you are missing out!!  You will be amazed at the fine cuisine that will all be prepared over a campfire.  You won't leave hungry!
Saddle Up is the place to be this weekend in Pigeon Forge. Cowboy up and head on over for a weekend like no other!!