Iron Smelting and Forging Demonstration at Saddle Up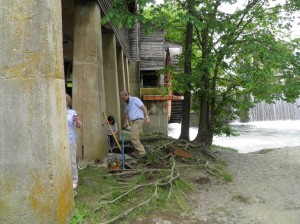 Recently, an excavation took place underneath the Old Mill General Store in Pigeon Forge documenting the location of a bloomery forge that was used in the iron works operations back in the 1800s. This is what gives Pigeon "Forge" one half of its name.
One of the archaeologists from the excavation, Alan Longmire from the Environmental Division of the Tennessee Department of Transportation, will be demonstrating how a bloomery forge works this week at Saddle Up. Join us Saturday, February 22 at Clabough's Campground (405 Wears Valley Road in Pigeon Forge) from 9:00 A.M. to 3:00 P.M. to witness this historical demonstration.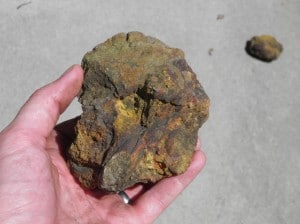 Some of the very same type of iron ore that was used back in the 1800s was unearthed at a local farmstead and will be placed in a furnace for a dem
onstration of the smelting process. Longmire, along with a team of modern day metal smiths, will use a makeshift forge to smelt the raw ore into steel. Later, Robby Bowman of the Tennessee Knife Makers Group will be on hand to forge the steel after the smelting process is completed.
This demonstration is one of the many exhibits and activities featured in the award winning
Saddle Up
event, hosted by the city of Pigeon Forge. Find a detailed list of
Saddle Up entertainment & activities
.