National Trails Day & Appalachian Trail Work Day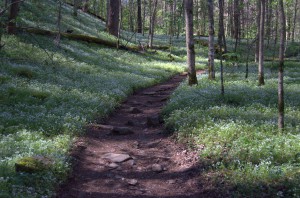 It's time to hit the trails in Great Smoky Mountains National Park! Saturday, June 6th marks National Trails Day, and it is a great opportunity for the public to show their support by participating in Appalachian Trail Work Day. This event is a result of the national park teaming up with the Friends of the Smokies, the Appalachian Trail Conservancy Regional Office, and the Smoky Mountains Hiking Club. Participants will get hands-on experience of the work that is performed by the A.T. Maintainers Committee of the Smoky Mountains Hiking Club and the Appalachian Trail Conservancy in order to maintain the trails. They will also learn about trail maintenance volunteer opportunities.
This is the 22nd year that the American Hiking Society has held this event. Locally, participants have come together for 19 years to keep the Smokies portion of the Appalachian Trail well maintained and safe for hikers. Some of the work performed includes cleaning and replacing water bars, rehabilitating steps and turnpikes, and improving trail tread. These projects are hard work and require participants that are physically fit, but the impact made on this day is remarkable!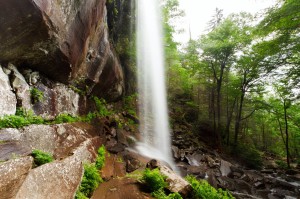 All of the registration fees for this event support a cause close to home and hearts in this area – trail projects in the Smokies. And workers are not sent home hungry! After a hard day's work at Appalachian Trail Work Day, registrants receive a picnic lunch at Metcalf Bottoms Picnic Area and a commemorative t-shirt.
For more information on how to get involved and what is required of participants, visit the Friends of the Smokies website at:  http://friendsofthesmokies.org/event/national-trails-day/ or contact Phyllis Henry at 865-577-2604.
We understand that the Appalachian Trail may be a little far to travel to show your love for the mountains, but we still want to hear from you! With around 900 different hiking trails in the Smoky Mountains, we want to know which one is your favorite. Tell us about your favorite hiking trail on our Facebook page at https://www.facebook.com/MyPigeonForgeTN.
Happy Trails!