News Break…It is Quilt Time!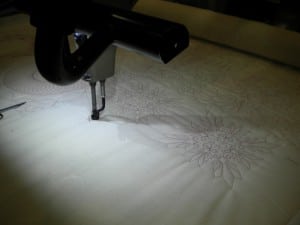 The 21st Annual "A Mountain Quiltfest" will take the stage in Pigeon Forge March 18-21. The city will be filled with fabulous ladies who love the art of quilting. There will be classes for quilters of all skill levels, vendors with some of the newest and greatest technology, as well as a first class quilt show/competition. This year there will be 20 categories in the quilt show so you definitely don't want to miss it! The event will be held in the beautiful LeConte Center which is a treat in itself. It is surrounded by beautiful scenery, so when you need a break, you can just walk outside and take a deep breath of the fresh mountain air.
I had the pleasure of attending with my mom several years ago and we had a wonderful time! It was a great time of mother/daughter bonding, all while we experienced the great activities of the event. Although I will admit, my mom is a much more patient person than I and she handled the details of the classes that we took much better than my perfectionist self, did! The Antique Quilt Bed Turnings were so interesting.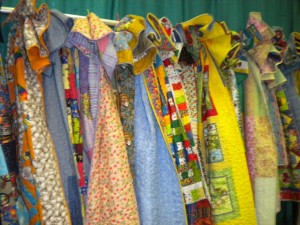 Seeing and hearing about quilts that were over 40 years old was like taking a trip down memory lane for me. It took me back to the quilts that my grandmother had from her childhood. I actually have one of them and will cherish it forever. One of our favorite parts of Quiltfest was the Dinner Social. It included good food, great company, and a unique souvenir pottery piece. We met ladies from all over the country and enjoyed hearing their stories of quilting. The Friday night Show and Tell event was also a fun event. Lots of women gathered together under one roof to show off their beautiful quilts and share in some laughs and good times. There are also some great giveaways.
I was truly amazed at the craftsmanship and the beauty in the quilts that were displayed throughout Quiltfest. Quilting, in all of its many forms, truly is an art. From the fabric that is chosen to the pattern that is followed to the delicate and detailed stitching…these quilts are timeless treasures! Each quilt is a story of the people that made it and are great family heirlooms. I hope that my little divas will learn to appreciate the history of the quilts that we have in our home as much as I do.
Pigeon Forge, thanks for keeping the art of quilting alive!!