Pigeon Forge Honors America's Heroes in August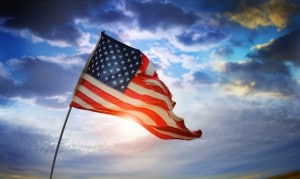 Pigeon Forge pays tribute to America's heroes the entire month of August with the Celebrate Freedom!™ Discount Program and the Veterans Homecoming Parade.
The Celebrate Freedom!™ Discount Program lasts August 1st until August 31st in Pigeon Forge. During this time, participating businesses throughout the city offer special discounts to active duty military and veterans, police officers, firefighters and other first responders. It is just a small gesture to thank these men and women for all they do for us year round. To see a full list of businesses that are participating in the Celebrate Freedom Discount Program and the discounts offered, visit https://www.mypigeonforge.com/events/celebrate-freedom/.
The Veterans Homecoming Parade will be held on Saturday, August 29th. The parade honors all veterans that have served to protect this country. This year the parade will pay a special tribute to Vietnam Veterans in honor of the 50th anniversary of the Vietnam War. The parade will begin at 9:00 am at traffic light #8 (Dollywood Lane) on the Parkway and will end at traffic light #5 (Jake Thomas Road).