Pigeon Forge to Kick-off 23rd Annual Wilderness Wildlife Week!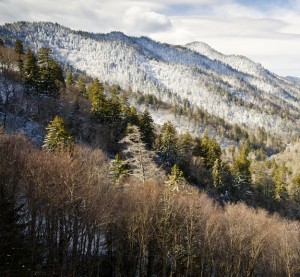 Saturday, January 12th marks the start of one of the most entertaining events all year in Pigeon Forge with Wilderness Wildlife Week™!
Each year thousands of people from across the country attend this annual event at the Music Road Hotel and Convention Center which celebrates the features of Great Smoky Mountains National Park and the surrounding region. This is achieved through an abundance of workshops, classes, exhibits, walks, and talks that are highly informative, entertaining, and it's all FREE!
Because of the variety of exhibits and activities available at Wilderness Wildlife Week™ almost everyone can find something that suits their interests. For those looking to learn or improve certain skills there will be classes on photography, fishing, dancing, playing traditional musical instruments, and various other subjects.
History buffs will be able to enjoy all kinds of different "talks" given by experts on things such as historic Great Smoky Mountains National Park, the Civil War, famous court cases, communist East Germany, and countless others.
For music lovers there are different musical presentations each day which will highlight the Appalachian region. Attendees can listen to old-time mountain ballads, hymns, bluegrass, and traditional mountain instruments.
Children will also be able to enjoy Wilderness Wildlife Week™ through the KIDS' TRACK! program which consists of a series of informative and activity-filled workshops where they will have the opportunity to learn more about nature in unique and fun ways.
Hikers will find their comfort zone during the week too, as multiple hiking presentations are given. Additionally, guided group hikes in the national park will be occurring in coordination with Wilderness Wildlife Week™. Participants can sign up for these mountain excursions which range from easy to moderate and even more difficult and adventurous hiking trips.
Nationally recognized photographer Ken Jennings, whose photography will be on display, was crucial in helping create and progress Wilderness Wildlife Week™. He praises the event in his description saying, "It entertains while encouraging the participant to know more in the abundant opportunities that await the visitor to this beautifully diverse area."
Programs start each day at 8:00 AM and run until around 7:30 PM when the day's keynote program starts. Participants are encouraged to come and go as they please between the exhibits and programs. One could argue the only bad part of Wilderness Wildlife Week™ is that it's impossible to see every program because there are so many wonderful selections to choose from!
The event will run from January 12 through Saturday, January 19. View a detailed schedule of events and additional information about Wilderness Wildlife Week™.