Smokies News: Wilderness Wildlife Week in Full Swing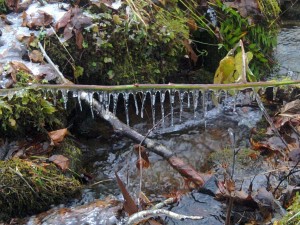 Wilderness Wildlife Week (WWW) is in full swing here in the LeConte Center at Pigeon Forge. You'll be hard pressed to ever find a better event which features the geography, culture, flora and fauna of the Smokies than this one.
Wilderness Wildlife Week runs from Saturday, January 25 through February 1. Hundreds of classes, exhibits and talks will be held over the course of the week. Learn to take beautiful pictures with the Smokies Through the Lens! workshop. Or learn about Smokies wildlife such as fish, deer, elk, cougars and wild hogs. We'll have experts from the National Park Service giving talks all week about a variety of subjects related to the GSMNP.
Obviously, hiking is a huge point of focus for Wilderness Wildlife Week and attendees can choose from a number of classes related to hiking. Learn what to wear, what to bring, and what times are best for trekking up in Great Smoky Mountains National Park in different seasons, terrains and weather conditions.
Additionally, there are guided hikes each day lead by knowledgeable WWW expert hikers. These hikes go to a variety of trails, some of which are not even officially maintained by the park service and are considered "off-trail" hikes.
More adventurous hikers can even sign up for a "mystery hike" where the location is not revealed until they arrive at the starting point. If you're not an experienced hiker don't worry. Guided hikes range from beginner all the way up to advanced with terrain ranging from easy to strenuous.
There are always between 5 and 8 hikes each day, but they tend to fill up quickly so if you want to go on one be sure and sign up at 6 p.m. at least two days in advance in Greenbriar Hall Sec. A….Hurry before these hikes fill up!
We had a blast of winter weather on Tuesday and the snow covered mountains are absolutely beautiful. Take a camera with you on your Wilderness Wildlife Week hike and get some great shots of the Smokies in winter conditions! Just remember to dress warm. Temperatures have gotten into the single digits this week at some of the higher elevations! It's also a great idea to have good boots with crampons and a sturdy walking stick or trekking poles for icy conditions.
For non-hikers that still want to take a trip up to the mountains, Wilderness Wildlife Week also offers bus tours to places like the Townsend Railroad Museum. Wildlife watchers will definitely want to ride along for an Owl Prowl which occurs most nights with buses leaving Pigeon Forge at 6 p.m.
If you haven't made plans to attend this award winning event yet be sure and do so before it ends! Find additional Wilderness Wildlife Week information and a detailed schedule of hikes, classes and events.