Bluff Mountain Adventures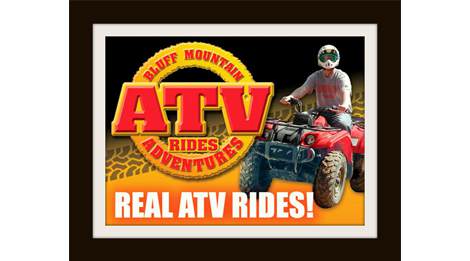 Come take your own ride on the bluff! Bluff Mountain Adventures offers guided ATV trail rides on 6,000 Acres of Mountain Trails exploring the wilderness foothills of East Tennessee. 20% Discount On ATV Trail Rides if you stay in one of our lodging facilities. Call for details.
Must be at least 12 years old to participate.