Currahee Vineyards & Winery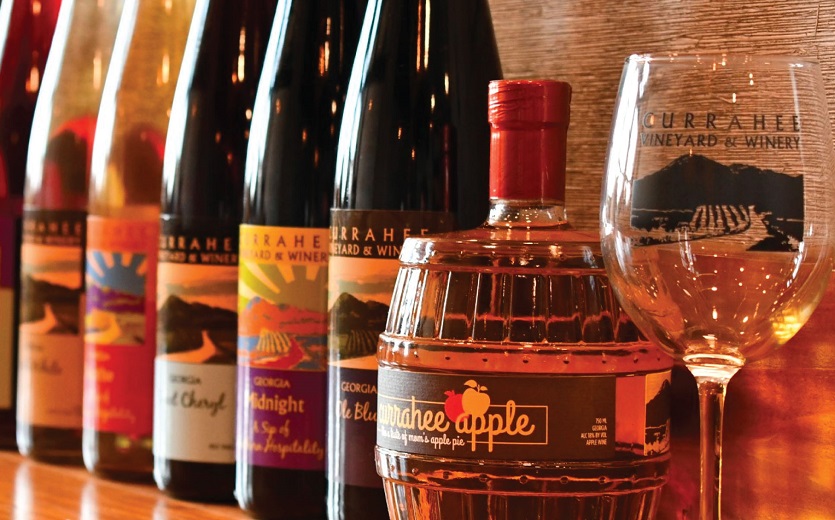 Currahee Vineyards & Winery is a small, family-owned winery creating hand-crafted wines from Vinifera, Muscadine and other native grapes.
Currahee Vineyards sit at the base of beautiful Currahee Mountain. Marvin Dunson and his daughter Ashley transformed what was once an an apple orchard, into vineyards and a winery. Sweet Cheryl was the first wine produced. This sweet red muscadine wine was created in memory of Marvin's wife who died of cancer before ever seeing the vineyards or winery. The next three wines produced were also muscadine wines—3 Mile White, Golden Harvest, and Currahee Rose.
The portfolio has now grown to over 12 wines. Three of the wines won INDY (Indy International Wine Competition) medals—Ole Blue, Blanc du Bois, and 3 Mile White. New slushy mixes were released in 2016—Destiny, a dry red blend, and Currahee Red, a semi dry red wine.
Currahee Vineyards & Winery has now opened in Pigeon Forge at The Tower Shops at Mountain Mile. This family-owned, hand-crafted, Southern winery tasting room is the perfect spot to stop and enjoy the beautiful mountain views while sampling award-winning wines.