513 Wears Valley Road, Suite 2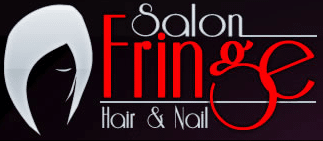 The first of its kind in Sevier County bringing Big City Style to our small and growing town by offering the latest trends in hair coloring, cutting and styling. The salon offers everything from Beautiful Bride to Rockabilly, with killer make-up services as well.
Fringe salon specializes in the latest trends in hairstyles, hair color, makeup, pedicures and manicures with a specialty in updos for weddings, proms, homecomings and other special or formal events. Founded by stylists that have attended the Matrix Global Academy in New York and the L'Oreal Up Do courses. Our Stylists have an excellent grasp of styling for all ages. Our stylists will also be attending classes later this year in our ongoing effort to keep on the cutting edge of trends in hairstyles and makeup.
513 Wears Valley Road, Suite 2