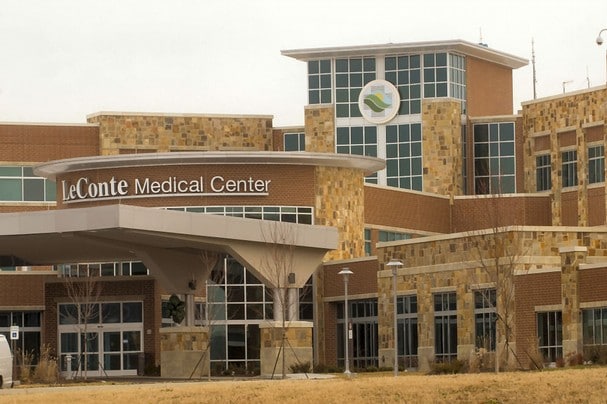 Proudly serving our community LeConte Medical Center offers a full array of medical specialties and outstanding medical technology!
The Dolly Parton Birthing Unit offers family-centered maternity care in beautiful rooms, complete with views of the Smoky Mountains. Our spacious Emergency Department provides excellent emergency care, 24 hours a day, 7 days a week. Our Surgery department features 4 expanded Surgical Suites, and 2 Endoscopy suites. Every area of the hospital offers private patient rooms for the privacy and comfort of our patients and their families.
LeConte Medical Center offers outstanding diagnostic services including Laboratory Services, Cardiac Cath Lab, and Imaging Services such as MRI, Ultrasound, and CT Scan. The Dolly Parton Center for Women's Services features the Breast Center where women can have their annual mammograms, biopsies if needed, as well as bone density exams. The Center also includes the county's only hospital-based Sleep Disorders Center.
Why travel elsewhere, when the care you need is available in your hometown. Come see why you and your family should Count on LeConte!