513 Wears Valley Road, Suite 1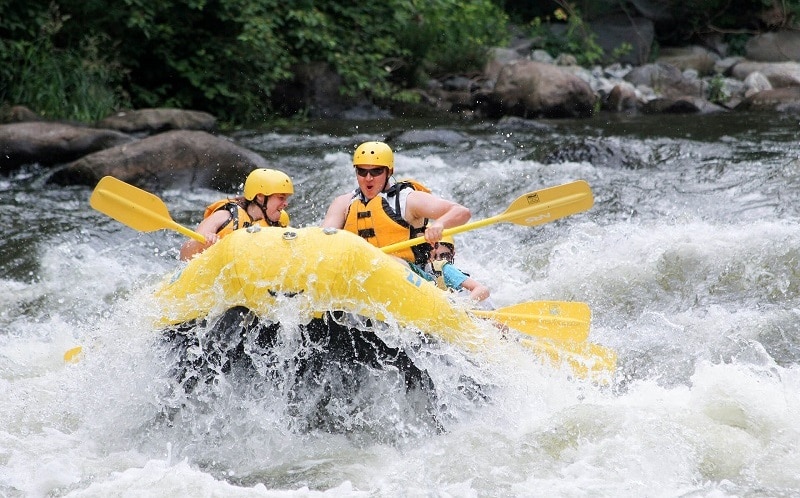 The highlight of your trip, Rafting in the Smokies! No experience necessary. Our fun, friendly guides are eager to share their knowledge and enthusiasm for the outdoors during your whitewater expedition.
We offer whitewater rafting trips (ages 8 and up) and relaxing float trips (ages 3 and up) on the beautiful Big Pigeon River. After you have chosen your river adventure, cross over the 150 foot swinging bridge to our Family Adventure Island. Here you will find a dual racing zipline course and a high elements rope/challenge course.
The island also offers picnic tables and grills, kids play area with swings and a swimming 'beach' area, nature trail and even a special geocache. We promise a rafting trip with the official Rafting in the Smokies will be the most fun you've had all year.
Come on out and play with Rafting in the Smokies; the leading expert in whitewater rafting on the Pigeon River since 1978.
513 Wears Valley Road, Suite 1