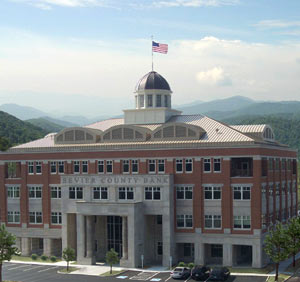 Customers, caring and community are just three of SCB's greatest assets. We are also very proud of the trust and one-on-one customer/banker connections we build. "Trust and reputation is very important to us," Summitt said, "it is not just what you say, but also how you say it. Some of our customers come from families that have done business with us for generations. We intend to maintain this trust they have placed in us as their bank, and encourage new customers to try us and see the SCB Banking difference."
Sevier County Bank is the oldest business in Sevier County, with no plans of parking it in the rocking chair just yet! We've got loyal customers with new babies and grandbabies that will need a place to bank in a few years, and we want to be their real hometown bank too.
We sincerely ask you to let us serve your banking needs. We'll treat you with the personal and professional respect that you deserve.