Pigeon Forge 'Spirit of Travel' City Adventure
City tourism officials are lifting spirits with the introduction of several new whimsical characters throughout Pigeon Forge. Now more than ever, we must come together, support each other and remind our country that even through the most difficult times, the Spirit of Travel cannot be broken.
Pigeon Forge's new "planter people" represent the variety of tourism throughout the city and a way to celebrate the folks who power our local industry and spread some cheer at the same time. Made of resin and measuring just over four feet tall, each is adorned with live plants that will continue to flourish throughout the season.
As travelers return to this popular vacation destination set at the foothills of the Great Smoky Mountains, these whimsical characters will present fun new photo opportunities with many of Pigeon Forge's most popular attractions in the backdrop.
Spot them on the Parkway? Follow @MyPigeonForge and tag your Planter People photos with #mypigeonforge for a chance to be featured on our site.
Spot the New "Planter People" in Pigeon Forge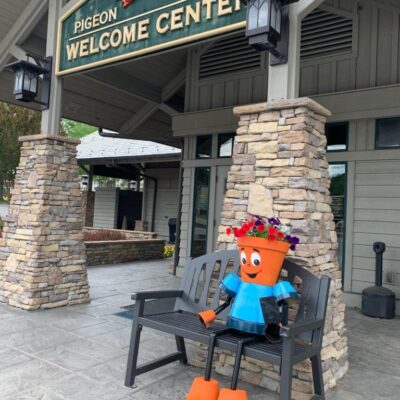 "Focused on Fun" Planter
Location: Pigeon Forge Welcome Center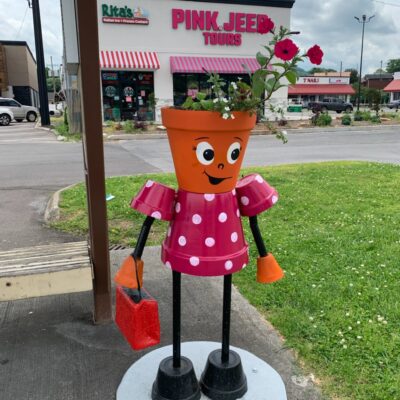 "Shop 'til You Drop" Planter
Location: Rita's Italian Ice and Pink Jeep Adventure Tours Trolley Stop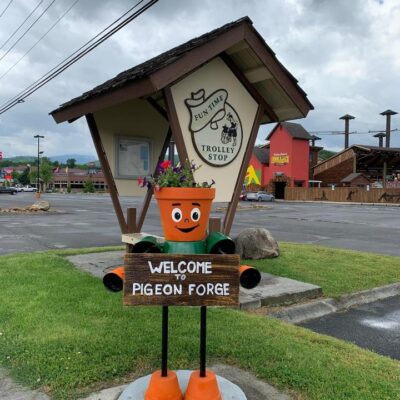 "Welcome to Pigeon Forge" Planter
Location: Lumberjack Square Trolley Stop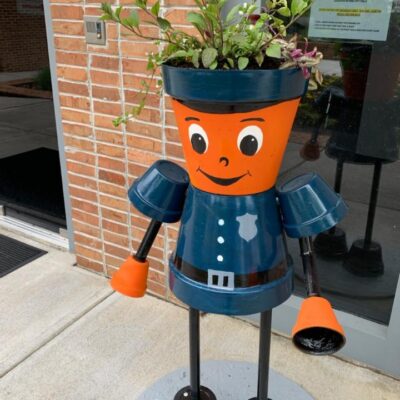 'Servin and Protectin'" Planter
Location: Pigeon Forge City Hall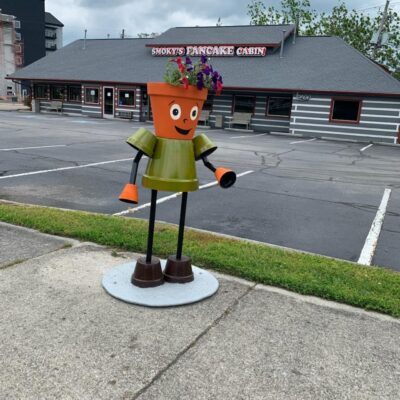 "Summer Lovin'" Planter
Location: Smoky's Pancake Cabin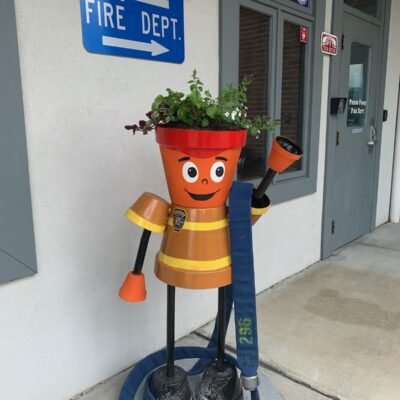 "Waterin' Time" Planter
Location: Pigeon Forge Fire Department
Pigeon Forge City Adventure Map
Use the map below to find the new "Planter People" located throughout Pigeon Forge.