Breakfast or Brunch with the Easter Bunny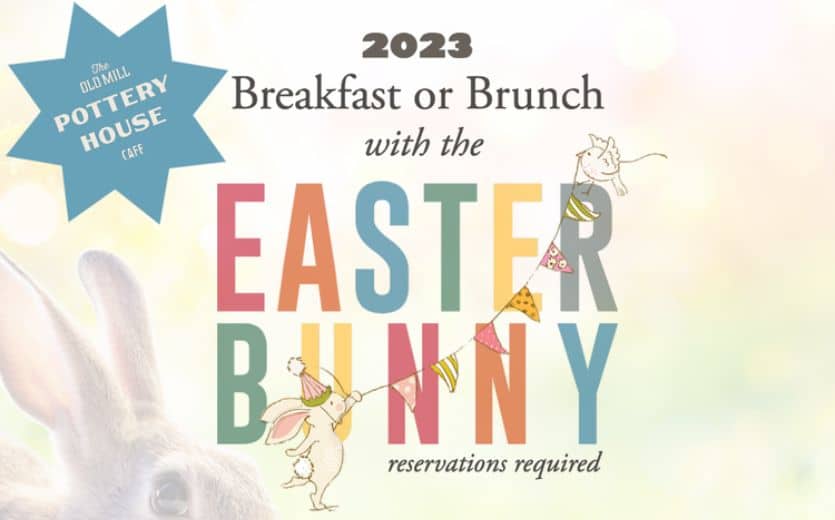 Mark your calendars for Breakfast or Brunch with The Easter Bunny at Pottery House Cafe on Saturday, April 8, 2023. In addition to breakfast or brunch, there will be a FREE Children's Easter Activity Tent with egg dying, crafts and games.
Cost:
⁠$20 for adults and $10 for children 12 and under.
Note: All spots have been reserved. Families with children are still welcome to come out and enjoy the FREE Easter Activity Tent.