Paula Deen's Lumberjack Feud Show and Adventure Park is hosting the STIHL TIMBERSPORTS® Series Southern Professional Men's Qualifier. This 2-hour event welcomes enthusiasts of all ages with admission prices from $20 for adults and $10 for children.
Established in 1985, the STIHL TIMBERSPORTS® Series assembles the world's top lumberjack athletes to compete in the Original Extreme Sport. The Series is seen by over 20 million viewers annually in over 62 countries around the world on networks like ABC, Eurosport, The Outdoor Channel and the ESPN networks, where it is now recognized as the second longest running show behind only SportsCenter.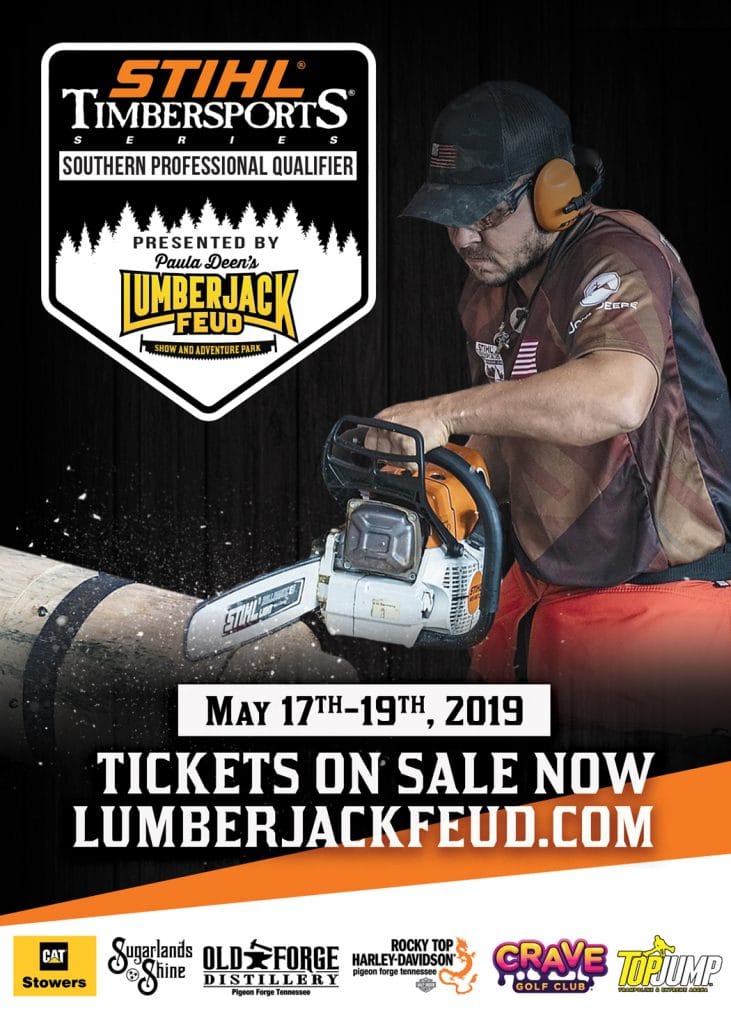 Athletes compete in a variety of disciplines based on traditional logging skills to determine the best all-around lumberjack. Disciplines include Hot Saw, Single Buck, Springboard Chop, Standing Block Chop, Stock Saw and Underhand Chop.
While based on tradition, the STIHL TIMBERSPORTS Series continues to build the future of lumberjack sports with the STIHL TIMBERSPORTS Collegiate Series. Seen on ESPNU, the Collegiate Series boasts more than 60 schools, each selecting their best lumberjack to go head-to-head in four professional disciplines. The winner from the five qualifier events and one wildcard pick compete in the Collegiate Championship to determine the collegiate victor, who earns an automatic place in the following year's STIHL TIMBERSPORTS Professional Series.