Pigeon Forge Photo Adventure
Pigeon Forge "planter people" have arrived on the Parkway!
This time of year brings special blooming flowers to Pigeon Forge along with beautiful seasonal décor to welcome our guests. As you take in the sights, be on the lookout for a blooming cast of characters — Pigeon Forge's very own Planter People! Made of resin and measuring just over four feet tall, each is adorned with live plants that will continue to flourish throughout the season.
These whimisical characters present fun new selfie and group photo opportunities with many of Pigeon Forge's most popular attractions in the backdrop. Our newest townsfolk await you at various locations, so carve out some time to meet each one.
Share your special moments with us!
Follow @mypigeonforge on Instagram and use #mypigeonforge when posting your spring photos.
Take Photos with Your Favorite "Planter People" in Pigeon Forge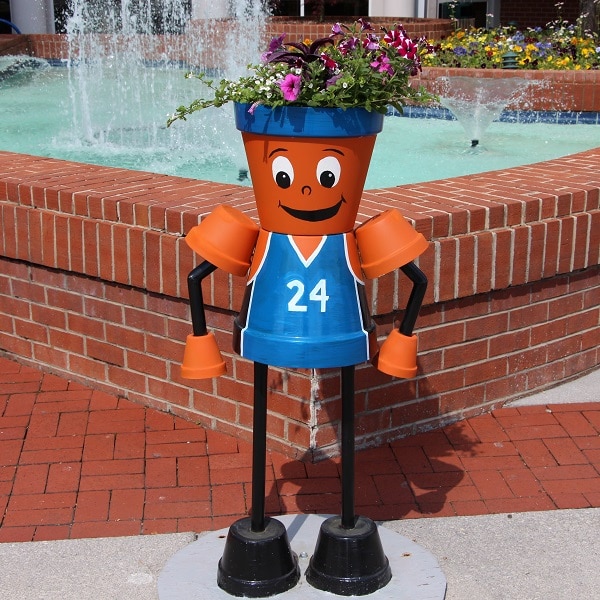 "Mr. Hoops" Planter
Location: Pigeon Forge Community Center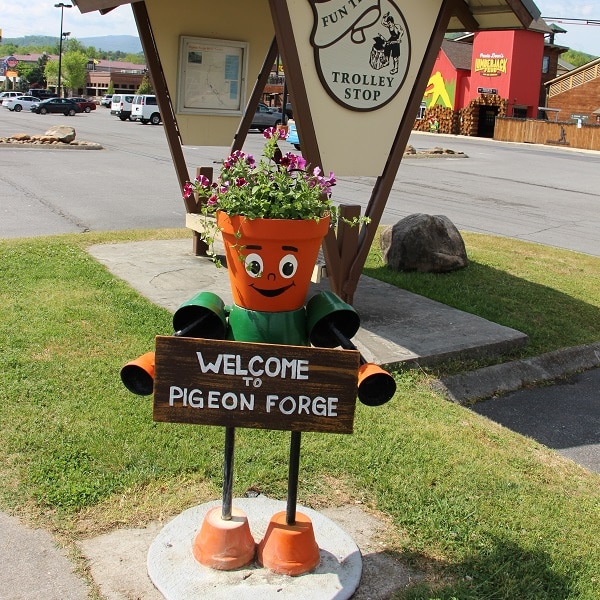 "Welcome to Pigeon Forge" Planter
Location: Lumberjack Feud Trolley Stop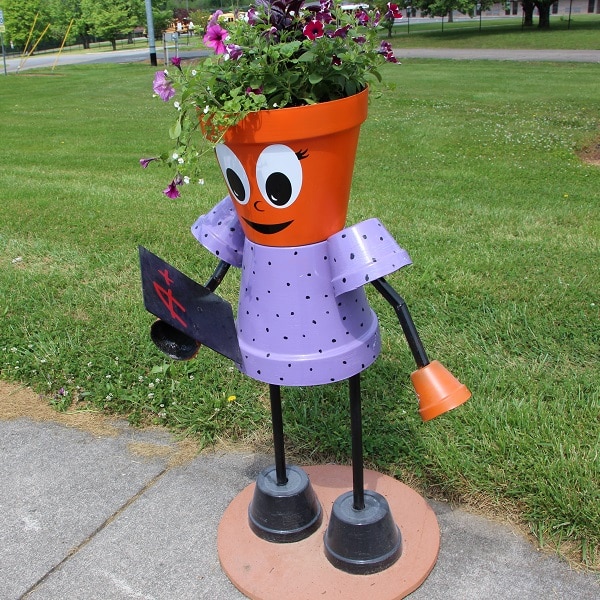 "Growing Minds" Teacher Planter
Location: Jr. High School
"Cultivating Friends" Farmer Planter
Location: Wear Farm City Park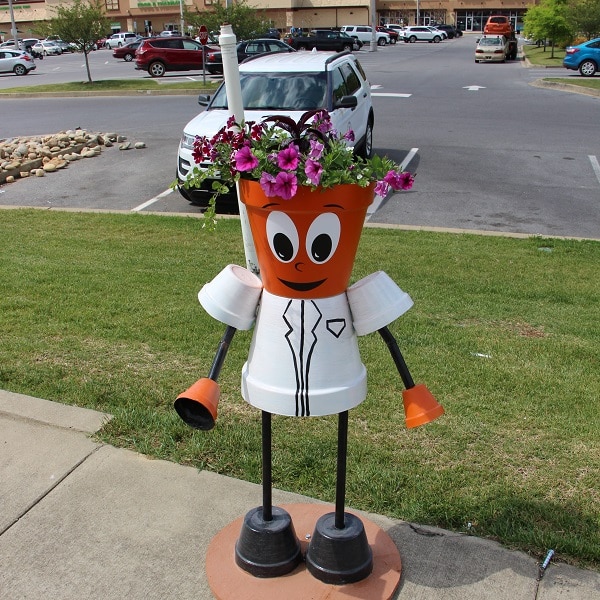 "Sunshine is the Best Medicine" Doctor Planter
Location: Publix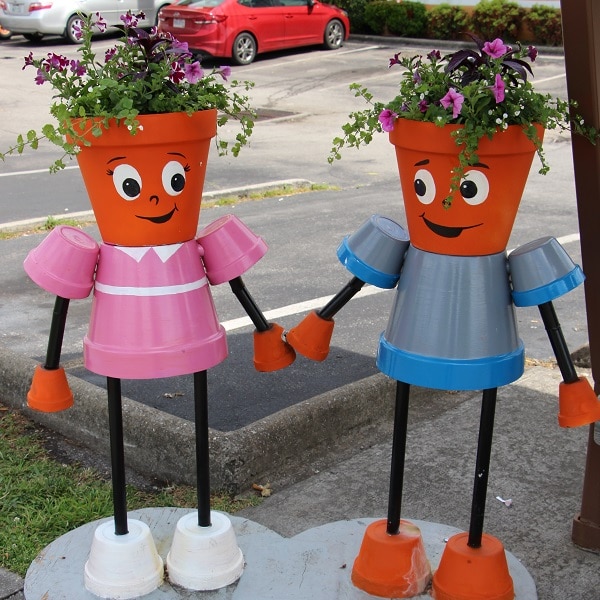 "Best Buds" Planter
Location: Pirates Voyage Dinner & Show Trolley Stop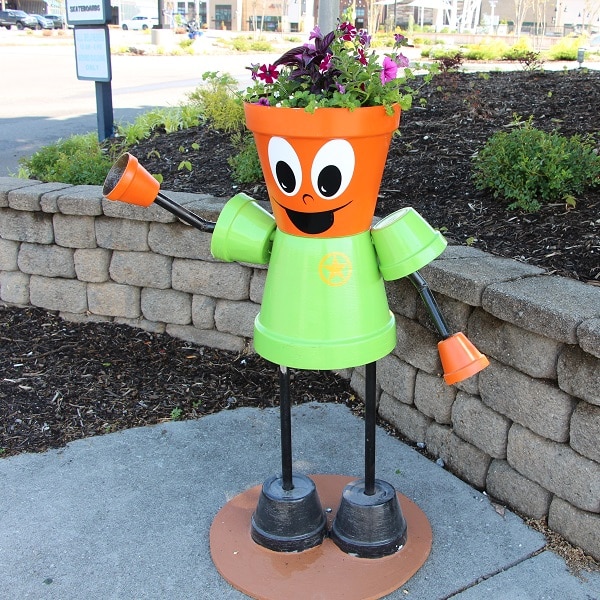 'Nature's Guardian" Park Ranger Planter
Location: The Mountain Mile & Tower Shops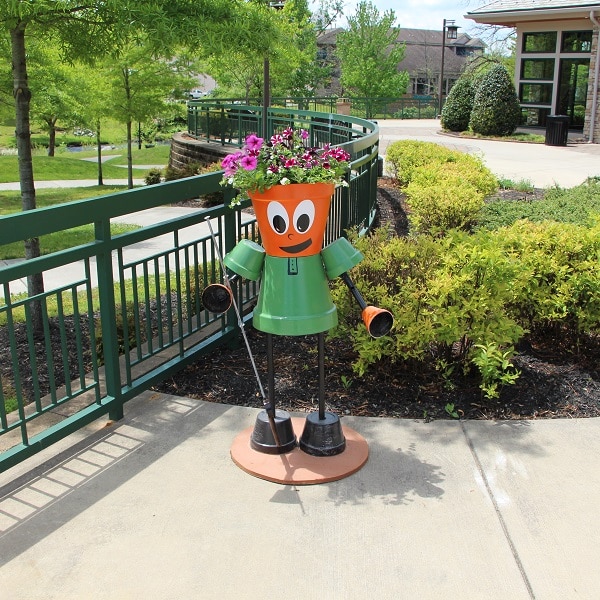 "Fishing for a Good Thyme" Fisherman Planter
Location: LeConte Center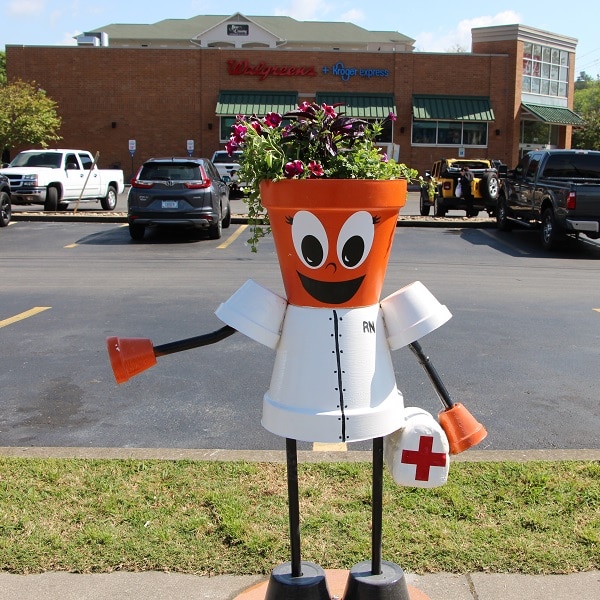 "Shrubs and Scrubs" Nurse Planter
Location: Walgreens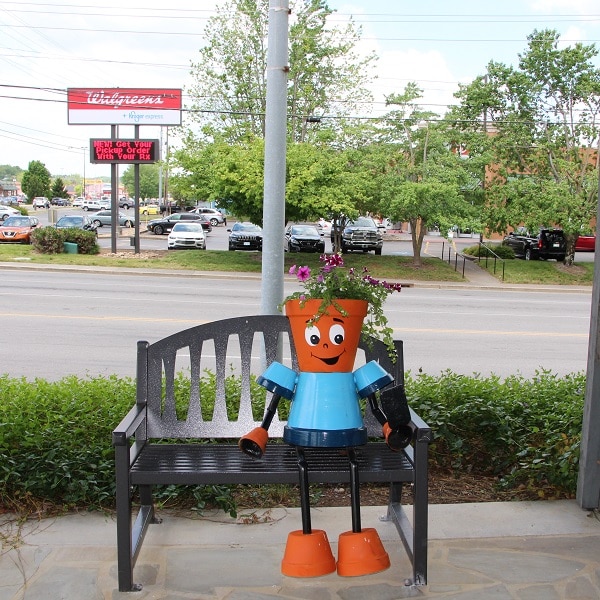 "Selfie" Planter
Location: Office of Special Events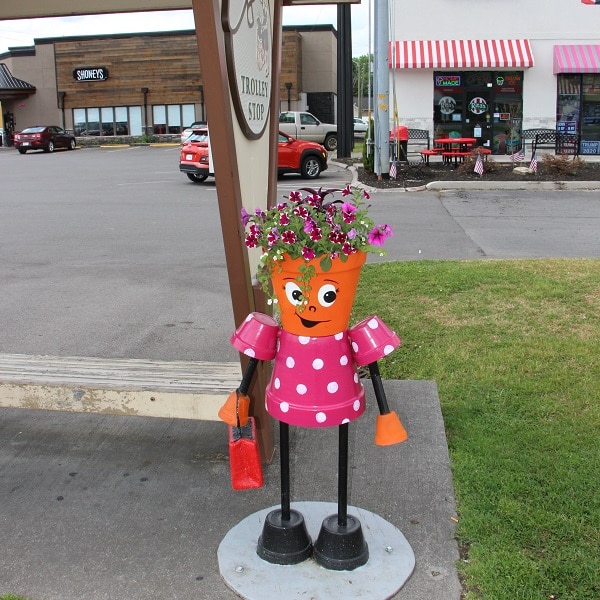 "Shop 'til You Drop" Planter
Location: Rita's Italian Ice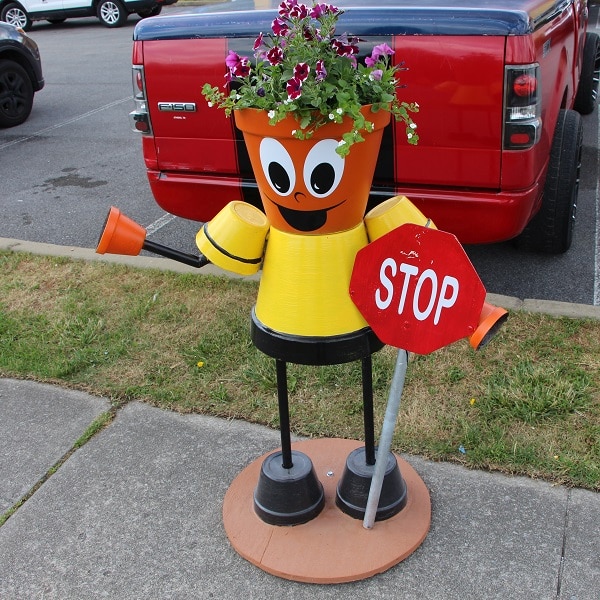 "Sowing Seeds of Service" Utility Worker Planter
Location: Cheddar's Scratch Kitchen Trolley Stop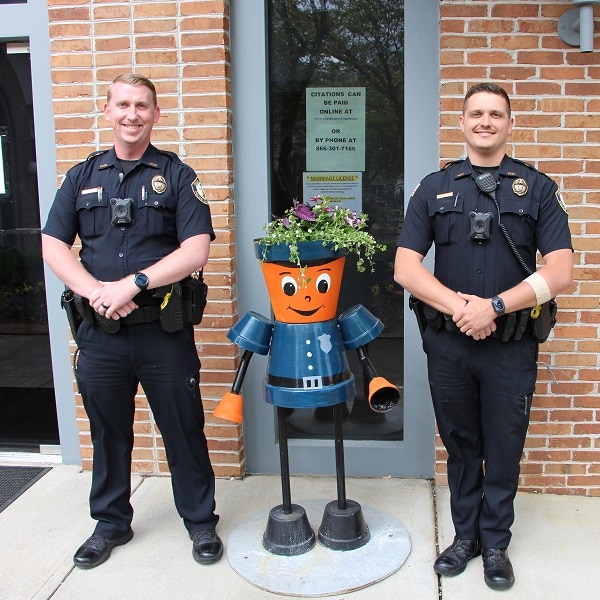 "Servin' and Protectin'" Police Officer Planter
Location: Pigeon Forge Police Station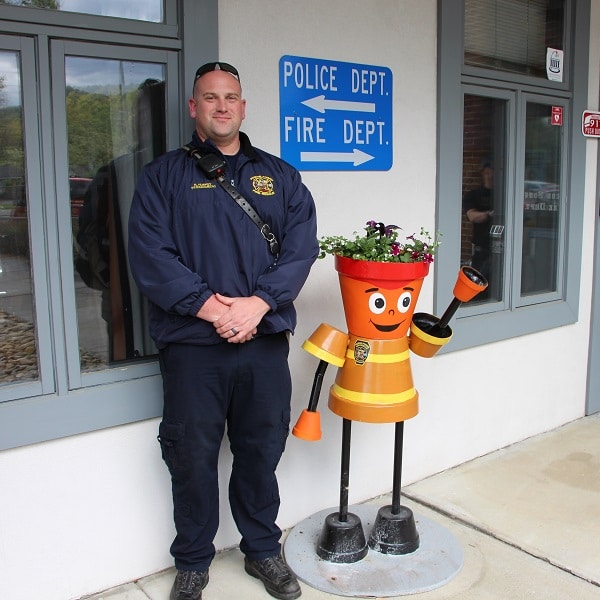 "Growin' through Devotion to Duty" Firefighter Planter
Location: Pigeon Forge Fire Department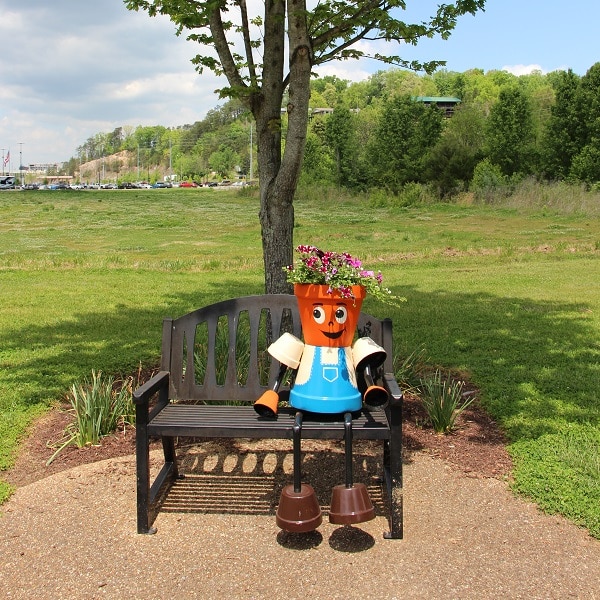 "Land of Blue Smoke" Planter
Location: Butler's Courtyard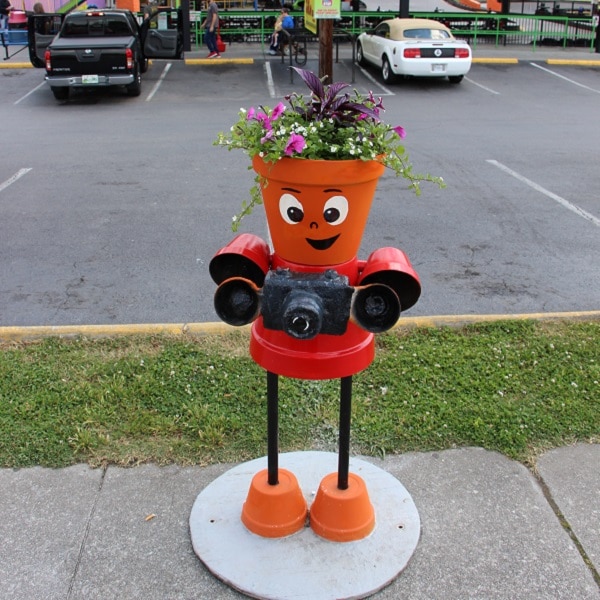 'Focused on Fun" Planter
Location: Big Top Arcade Trolley Stop
"Signed, Sealed and Delivered" Postal Worker Planter
Location: Post Office
"Nourishing Body and Soul" Grocery Store Clerk Planter
Location: Food City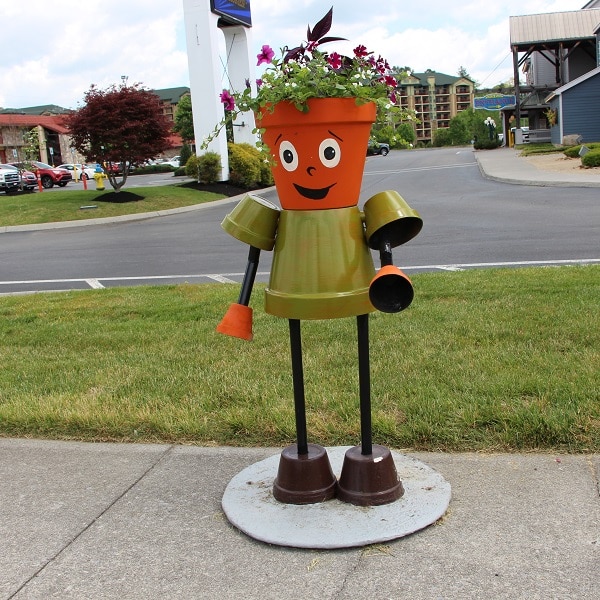 "Summer Lovin'" Planter
Location: Dolly Parton's Stampede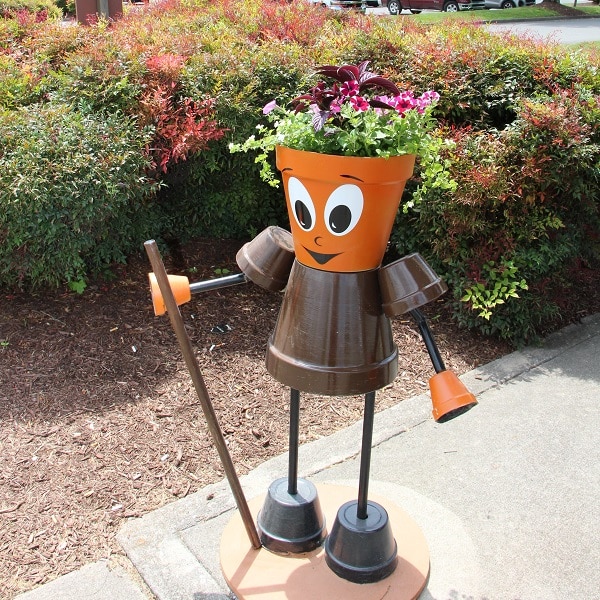 "Spring in Your Step" Planter
Location: Cracker Barrel Old Country Store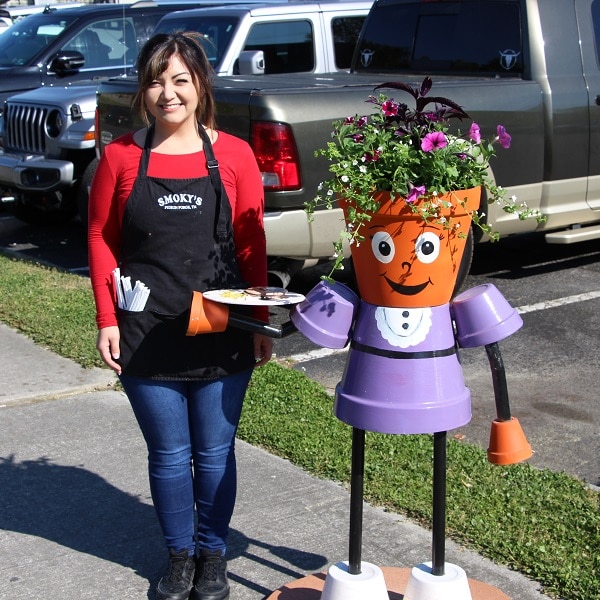 "Serving up Spring" Restaurant Worker Planter
Location: Smoky's Pancake Cabin
Pigeon Forge Photo Adventure Map
Use the map below to find and take photos with the "Planter People" located throughout Pigeon Forge.