It's one of the most wonderful traditions of the year – kids sharing Christmas wishes with Santa! Pigeon Forge is making it safe, easy and convenient for families to connect with St. Nick through virtual visits or letters from the jolly old elf himself, all from the comfort of your home. This is Pigeon Forge's gift to families everywhere, with hopes that you will create a magical Christmas memory that will last a lifetime!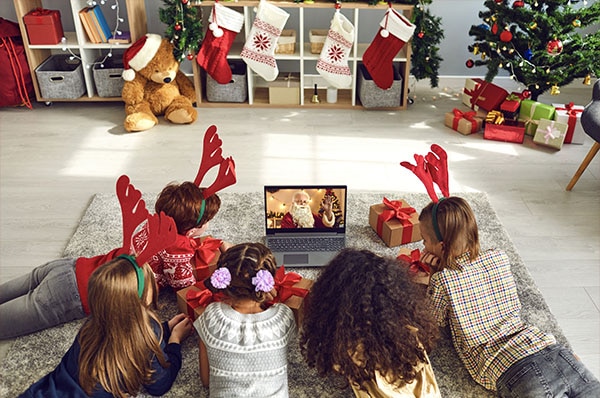 Schedule A Video
Call with Santa!
Santa's schedule has filled up! Due to a tremendous response, there are no available video call time slots at this time. Please check back in case of cancellations. Any open video call times will be available on a first-come, first-serve basis.
All calls will be conducted via Zoom. If you don't already have Zoom installed, please download it HERE after you've registered.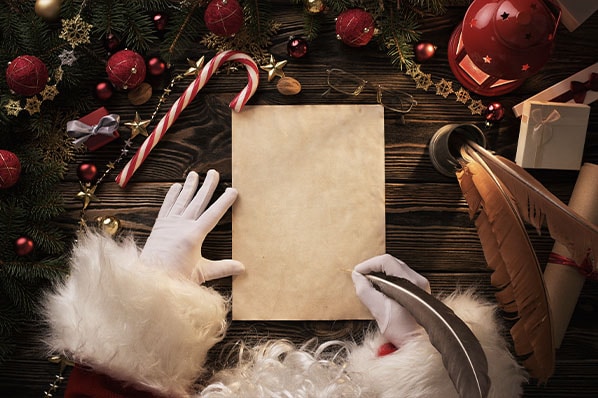 Send Your Children
A Letter From Santa!
See your child's face light up when they receive a personalized letter straight from Santa to your mailbox! By sharing just a few details with Santa, he'll delight your little ones with a Christmastime greeting.
Register below beginning Nov. 9 until Dec. 6, and the magic of Christmas will live on in this keepsake letter, certain to become a treasure.
Requests for letters from Santa must be submitted no later than Dec. 6.
Liability Waiver: You must be 18 years old to register. All participants and any accompanying participants waive any and all rights of legal action for accidents, injury or property damage which may occur in association with and/or during the virtual Santa call and concurrent video and/or audio recording. Participant(s) agree(s) that neither the city of Pigeon Forge, Tennessee, nor its agencies, employees, contractors and/or vendors shall be liable. Participant agrees to indemnify and hold harmless the aforementioned parties.
Code of Conduct: Participants and any accompanying attendees acknowledge and understand that the virtual call with Santa is a family-friendly environment. Disrespectful and/or inappropriate language, behavior and/or attire is not allowed and will result in termination of the call.
Letter From Santa Request
Please understand that Santa is very busy, and all letters will be mailed by Dec. 13.