10 Things to Do with Kids on Your Road Trip to Pigeon Forge
Looking for ways to keep the family busy on your road trip to Pigeon Forge? While technology can keep the kids busy, replacing screen time with other fun activities can be a great way to pass the time and make some great family memories.
Luckily, Pigeon Forge is located just a short drive away from most eastern US locations, which makes getting there a breeze. With plenty of travel games on-hand, you'll be able to keep the kids happy and engaged along the way. Check out our list of the best road trip games, activities and things to do with the kids on your road trip to Pigeon Forge this summer. We'll see y'all soon!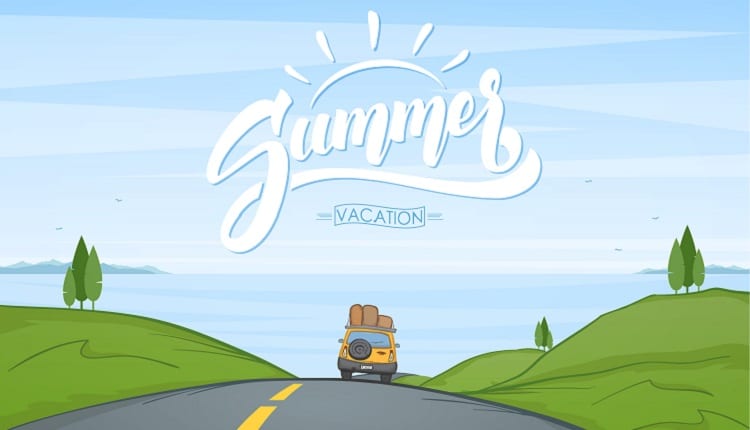 Make a map with pinpoints. Make a visual road map of the route to Pigeon Forge. Add pinpoints so that each child can visually see the progress you are making on the map. This idea is probably one of your best bets for eliminating at least a few of those inevitable "Are we there yet?" questions that road trips are so well-known for.
Create a list of vacation must-dos.

Have each person make a list of activities they would like to do while in Pigeon Forge. Then, compile the activities to create a daily agenda for your trip that everyone in the family had a part in planning.

With more than 80 attractions in Pigeon Forge, your choices are seemingly endless

Pack lots of snacks. There are a lot of ways to make snack time nutritious and fun even on a long car ride. See-through containers with divided sections make for great snack holders. Just fill each divided section with different snack options.
Give out travel tokens. Have travel tokens or car bucks ready to give out during the drive for good behavior along the way. Let the kids redeem them to purchase souvenirs or keepsakes while you are in Pigeon Forge.
Download movies to watch. Pick movies that are set in the mountains or wilderness such as The Adventures of the Wilderness Family or Homeward Bound. Take that a step further and include movies starring Dolly Parton such as Smoky Mountain Christmas to enjoy Christmas in July. These are just a few examples of fun movies to watch during the trip that will get everyone in the mood for the fun times that await in Pigeon Forge.
Make travel goodie bags. Surprise the kids with goodies along the way. Fill paper sacks or wrap a few small toys or crafts. Then write destinations on them that show where and when the kids can open each bag. The excitement builds knowing there are surprises to be had along the way and as each bag gets opened, the kids know that the drive time remaining is getting shorter and shorter.
Print out travel games. From scavenger hunts and road trip bingo to street sign tic tac toe and I spy, keep the kids entertained with travel game boards for each of you to play. Here is a link to several great travel games that you can download and print.
Print out coloring pages. Let the kids learn and have fun at the same time with these Great Smoky Mountain National Park coloring pages. Hang the coloring pages up in your hotel or cabin when you arrive to enjoy throughout your stay. Then on the trip home, have the kids create their own drawings of what they loved most about their summer vacation in Pigeon Forge.

Drawing of WonderWorks Attraction in Pigeon Forge by Bailey

Listen to music together. Download or stream Dolly Parton's newest song "When Life is Good Again" and other great songs by the music legend that holds Pigeon Forge dear to heart.
Create personalized Smokey For Kids story books. Fill out the answers to each question and then click the "Create Story" button. It's that easy! Create a personalized story book for each kid to read when you're ready for a little quiet time in the car.
Don't wait for the vacation fun to start. Enjoy some of these fun activities and before you know it, you will be in Pigeon Forge, the Center of Fun in the Smokies!
We love seeing Pigeon Forge through your lens. Make sure to connect with us on Facebook, Twitter & Instagram. Don't forget to tag your photos with #mypigeonforge for the chance to be featured on our website.