A Mom's Look Into Dollywood's Lumberjack Adventure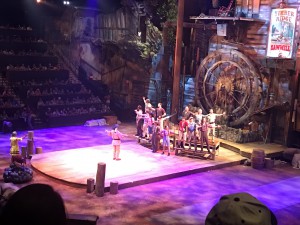 The newest dinner show to Pigeon Forge is Dolly Parton's Lumberjack Adventure Dinner and Show. It opened in May of this year and has been going strong ever since. Dolly's father was a logger and she has put her spin on this fun show in honor of him. From the great building design to the amazing show, you will be feeling like a logger yourself.
First stop, is the pre-show in the Trading Post area. Arrive early, grab a drink, and listen to some great music. The little ones can have a little fun of their own by getting dressed up like a mountain princess or lumberjack for a nominal fee. You might even want to do a little gem mining over in the Timber Ridge Mining Co. and see what treasures you uncover. Also, make a little time to stroll through the gift shop and grab some great logging souvenirs.
Once you enter the doors to Timber Ridge, more great fun awaits. First off, you will start with a big hearty lumberjack meal. You get it all…Timber Slaw, Homemade Lumberjack biscuits, Campfire Fried Chicken, Smokehouse Pulled Pork, Logger Potatoes, Buttery Corn on the Cob, and a Lumberjack's Special Dessert. They even have tasty dinner offerings for vegetarian and gluten free guests.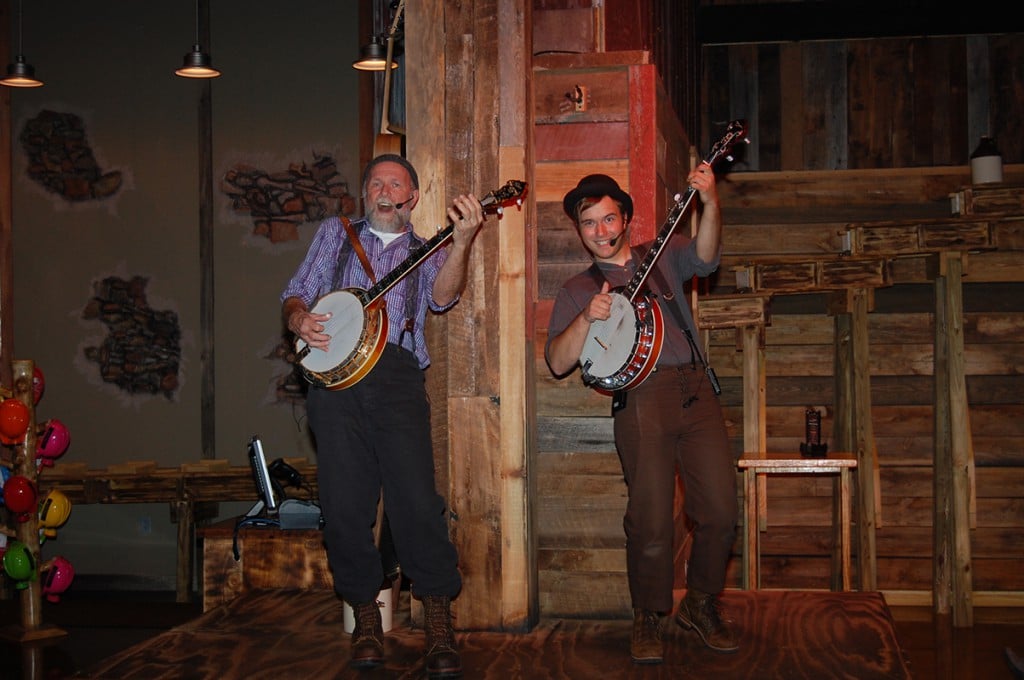 The servers do a great job of getting the food out in a timely manner. Your tummy will be full halfway through the show as you take in a mix of fun and exciting acts. From acrobatics, to lumberjack competitions, to an amazing light show, Dolly Parton's Lumberjack Adventure has it all. The performers are top notch and the show is first class. It will have you cheering as well as fascinated. All you have to do is sit back, relax, and enjoy the show!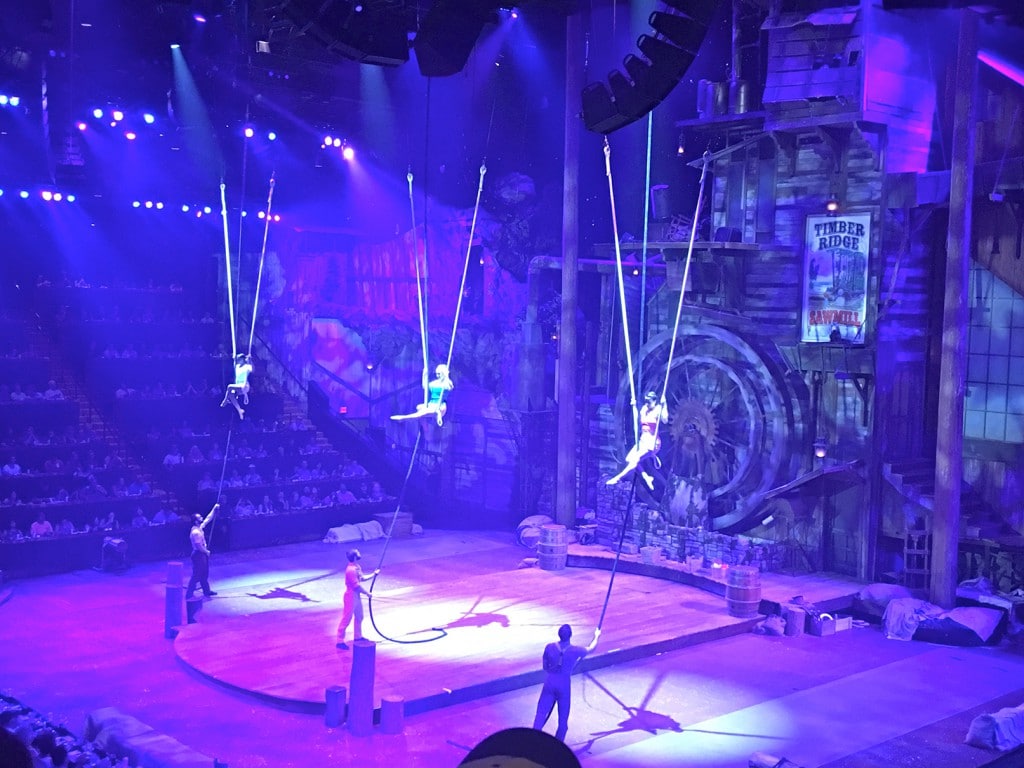 Dolly Parton's Lumberjack Adventure is another memory making stop in Pigeon Forge, The Center of Fun in the Smokies. Make it a must do on your next visit!