Best Adventures for Your Weekend in Pigeon Forge
Pigeon Forge is known as the Center of Fun in the Smokies. The city is packed with activities for all ages and even all skill levels. Yes, even for all of you thrill seekers out there!! There are activities that are sure to challenge you and get that adrenaline pumping. Try out some of these thrilling activities on your next visit.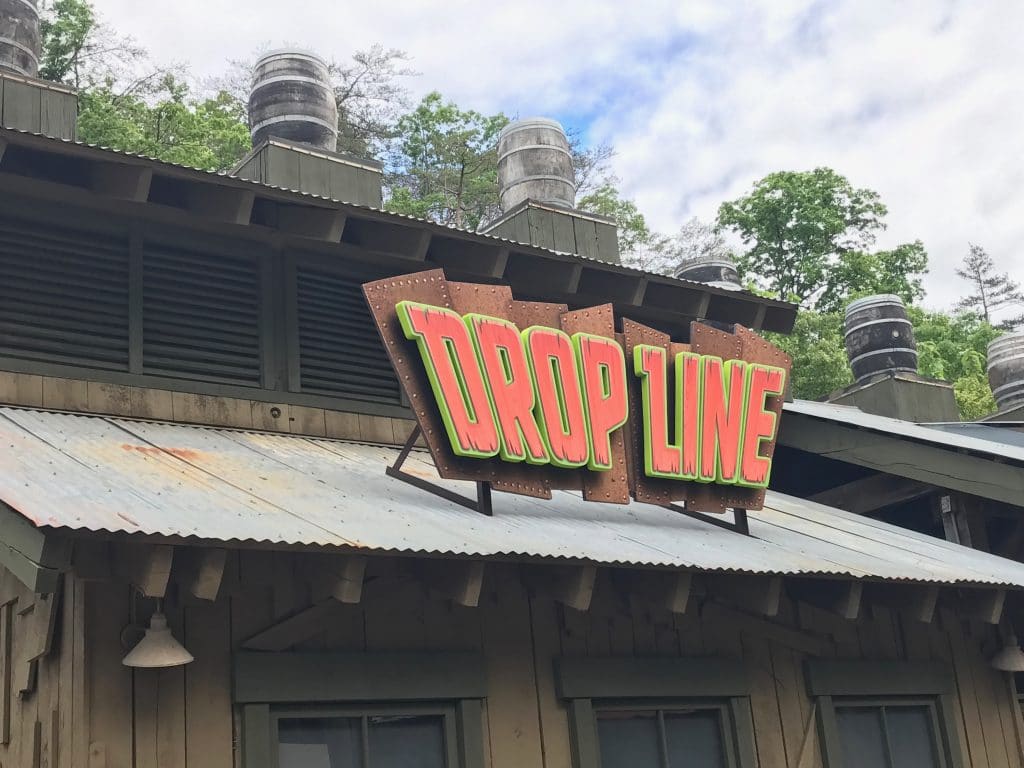 If speed is what you are looking for, Dollywood has many high speed roller coasters that are sure to have you at the edge of your seats. New for 2017 is Drop Line, a 200 ft free fall experience that will offer you a bird's eye view of the Great Smoky Mountains but will also offer the rush of excitement that comes with dropping back to the ground in an instant. Wild Eagle, Lightning Rod, and Tennessee Tornado are also rides that offer lightning speeds, sharp movements, and maybe even a few trips upside down. How does riding a cart down the side of a hill sound? The Smoky Mountain Alpine Coaster is located on Wears Valley Road. On this ride, you slowly get taken to the top of the mountain, then after that you get to control your own speed, fast or slow, all the way down the side of the mountain for more than a mile.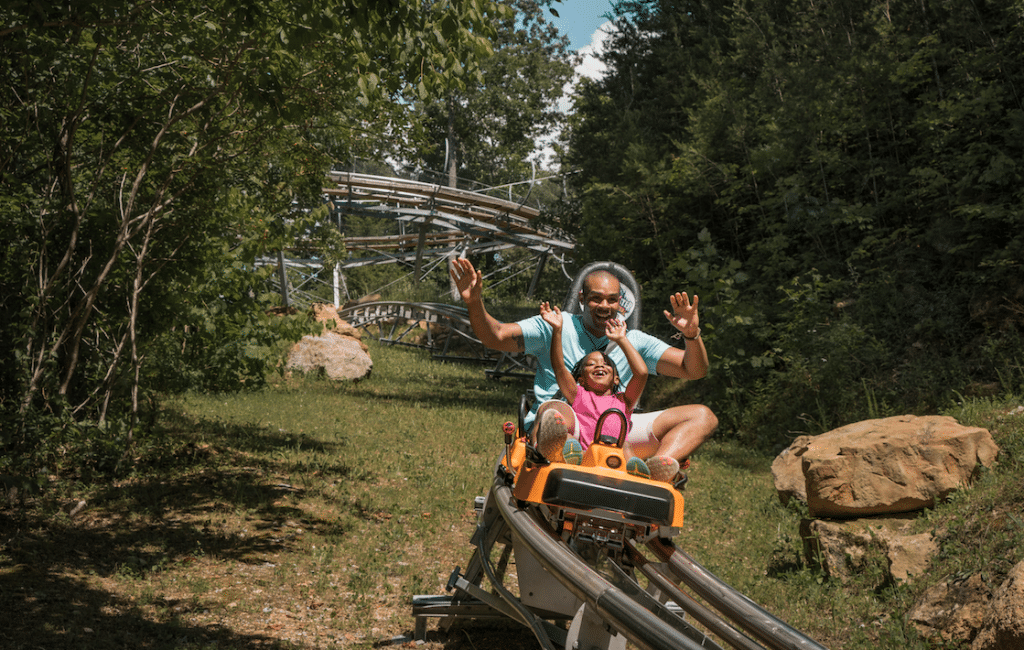 If water activities are what you are seeking, Dollywood's Splash Country has some rides and slides that will get you pumped up. Fire Tower Falls is the fastest and tallest slide in the park and SwiftWater Run is a 1-2 person raft ride that races at quick speeds through the tunnels and eventually spins you around and sends you out through a chute. Coming in 2017 is Tail Spin Racer. You will experience some wild twists and turns through spiraling, high-speed AquaTubes to the finish. It is a race to see who can get to the end first. The Outdoor Gravity Park offers the OGO ride. How does climbing inside an 11 ft transparent plastic sphere ball filled with water and then taking a ride down a hill sound? You will be splishin' and a splashin'!! You get your choice of 3 different tracks- decide whether you want the speedy one or the ones where you zig-zag all the way down.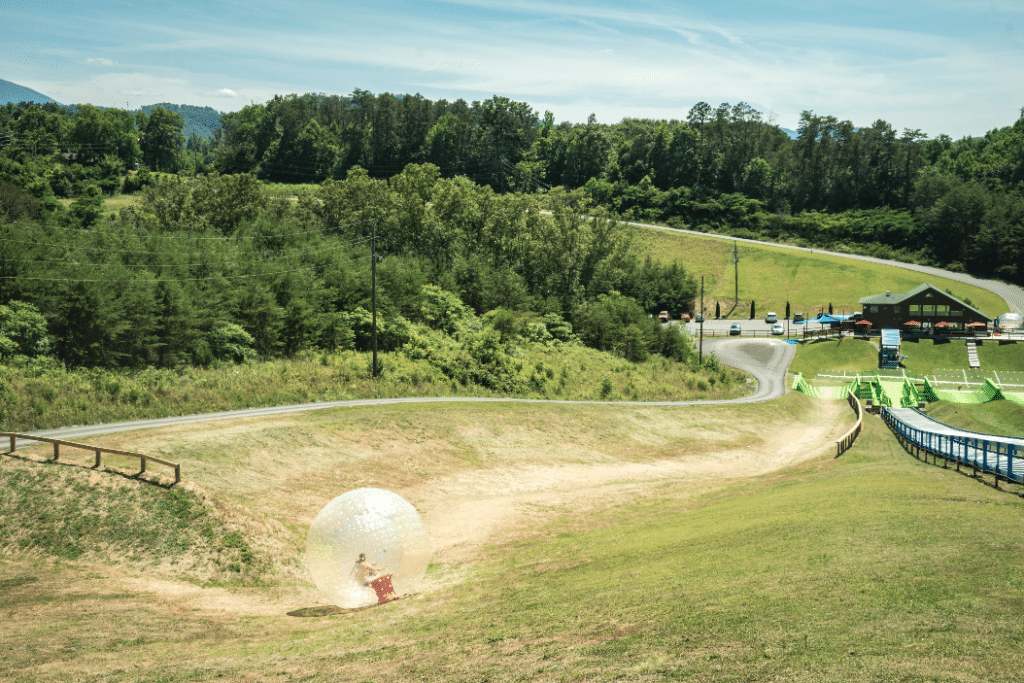 If you are looking to do a little challenging hiking in the Great Smoky Mountains National Park,
the following trails are classified as moderate to advanced.
Rainbow Falls Trail is 2.7 miles one way up to the beautiful 80 ft high Rainbow Falls waterfall. The trail does continue beyond the falls up to the summit of Mt. Le Conte, the 3rd highest peak in the national park. There is an elevation change of 1,700 feet and the trail contains switchbacks and is rocky in sections. It is estimated that it will take 3-5 hours to hike to the waterfall and back.
Chimney Tops Trail is 4 miles roundtrip with an elevation change of 1,400 feet. It is one of the most popular trails in the park. It is a steep and newly-renovated trail with a rocky outcrop at the summit of the mountain. You will cross over several streams along this trail up the side of the mountain.
Appalachian Trail is 4.0 miles one way to Charlies Bunion, an amazing stone outcrop with great mountain and valley views. You will experience an elevation change of 1,600 feet. It is a firm-packed trail but you cross some exposed cliffs. It will be an all-day hiking experience.
If heights don't bother you, then you need to try out the Island Ropes Course at the Island. The 3 story Sky Trail Explorer course is the biggest challenge. You will have 30 different elements to walk over, 2 zip line areas, and if you choose, you can do the Quick Jump- a simulated free fall- at the end. Another fun option is to try some indoor skydiving at Flyaway Indoor Skydiving. The staff is very friendly and helpful. Relax, listen to their tips, and you will be soaring to the top of the wind tunnel in no time!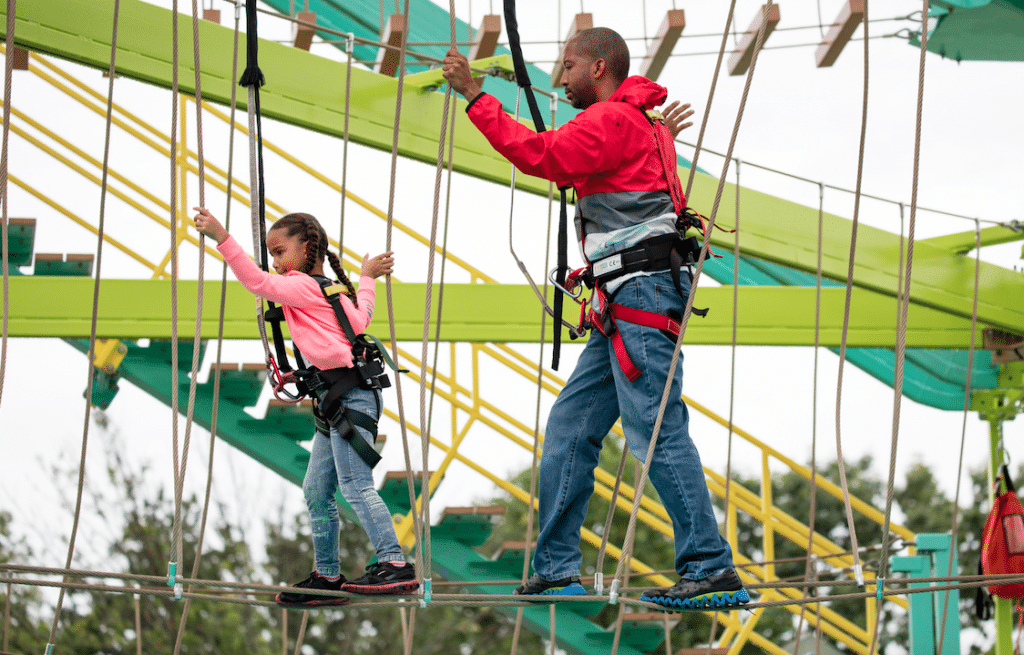 Feel free to unleash your thrill-seeking spirit during your next visit to Pigeon Forge! With so many options, you are sure to find just the adventure you are looking for.
We love seeing Pigeon Forge through your lens. Make sure to connect with us on Facebook, Twitter & Instagram. Don't forget to tag your photos with #mypigeonforge for the chance to be featured on our website.