Campfire Tips for The Smokies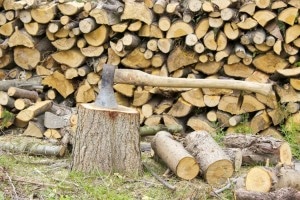 Camping in the Smokies is a favorite pastime for people that visit from all across the nation. The thrill of exploring the wilderness and sitting next to a campfire is something many families cherish. Campfires are great but they do pose some dangers. The most obvious is that of starting a wildfire, but an overlooked danger is the possibility of transporting harmful insects to the Smokies by bringing in your own firewood.
Insects like the Asian longhorned beetle and the Emerald ash borer might be living in firewood that you've acquired near your home. These insects are very dangerous to the health of many trees that grow in Great Smoky Mountains National Park. The Emerald ash borer was discovered here in 2002, since then it has led to the destruction tens of millions of ash trees in North America.
Many areas (Illinois, Indiana, Kentucky, Ohio and most of East Tennessee) have firewood quarantines in effect to help stop the spread of these harmful insects. Bringing firewood from any of these areas into the national park is prohibited. View a full list of quarantined areas .
Another proposal (which could go into effect as early as March 2015) would ban all firewood not certified by the USDA or state agency. These efforts help protect the biodiversity of the Smokies, where great numbers of chestnut, Fraser fir and hemlock have been destroyed by insects.
The best way to get wood for a campfire in the Smokies is to buy wood at the campgrounds or stores in surrounding communities.