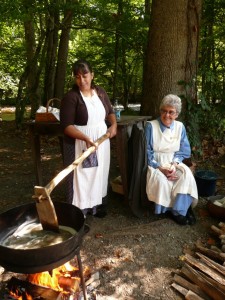 Fall festivals are a big deal in the Smoky Mountains. Visitors coming to Pigeon Forge will have an abundance of these festivals to choose from in the coming weeks but one of the earliest of these starts this Saturday, September 20 just over the mountains at the Oconaluftee Visitor Center in Great Smoky Mountains National Park.
The Mountain Life Festival is an old-time celebration of the fall harvest. Park staff and volunteers will come together to demonstrate the old mountain methods of making apple cider, apple butter, sorghum molasses, woven chair bottoms, lye soap, blacksmithing and more. The festival will start at 10 a.m. and last until 4 p.m.
For traditional Appalachian music lovers there will be all sorts of musicians on hand to provide entertainment.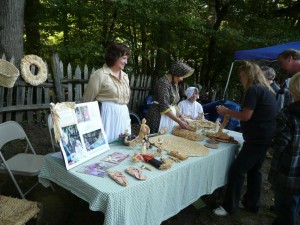 The Mountain Farm Museum next to the Oconaluftee Visitor Center is an incredible place to learn about the lives of the early inhabitants of the Smokies. During this celebration the museum and the surrounding areas will be full of fun and informative demonstrations. It's a wonderful way to celebrate the beginning of fall in the Smoky Mountains.
The Oconaluftee Visitor Center and Mountain Farm Museum are located on Newfound Gap Rd. (U.S. Highway 441) two miles north of Cherokee, North Carolina.