Bring a Taste of Pigeon Forge to Your Kitchen with these Simple Recipes
Pigeon Forge is blessed with some of the best food in the South, and we're ready to satisfy those hungry appetites while you're at home. Try these simple Pigeon Forge recipes from some of our visitors' favorite restaurants to bring a taste of Pigeon Forge to your kitchen.
Lamb Burgers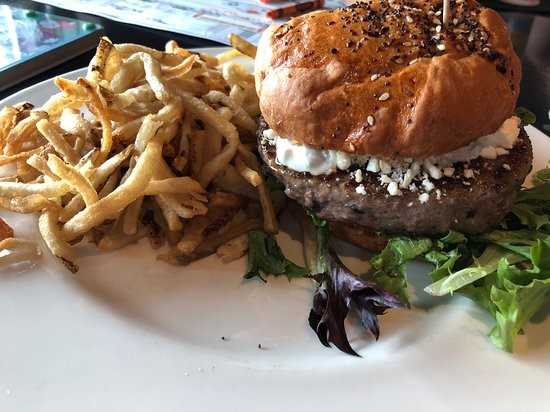 Local Goat is conveniently located in the heart of Pigeon Forge, picturesque views of Mount LeConte and the surrounding mountains. The restaurant uses locally sourced and sustainable foods. Everything is made from scratch daily and it is like heaven for your taste buds.
How to Make a Lamb Burger
Ingredients:
2 slices of white sandwich bread
2 tablespoons of milk
1 1/2 tablespoons of finely diced shallots
3 tablespoons of fresh mint chiffonade
2 teaspoons of dried oregano
1 1/2 teaspoons of Kosher salt
1 1/2 teaspoons ground black pepper
2 pounds of ground lamb (substitutions: ground turkey or beef)
Steps:
Cut the crust off sandwich bread and cut into 1/2 inch cubes.
In a large mixing bowl, combine milk, bread cubes, herbs and seasonings and mix together.
Add the ground lamb and mix together with clean hands.
Place lamb mixture into the refrigerator to chill for 30 minutes.
Hand patty 8 ounces of the lamb mixture and separate with wax paper.
Cook lamb patties to a 160⁰F or well done degree of doneness.
Serve on toasted hamburger bun topped with sliced red onion, spring mix, tzatziki sauce and feta cheese.
*Wash your hands properly for 20 seconds before starting recipe and always before touching any ready to eat foods.
How to Make Tzatziki Sauce
Ingredients:
1/4 cup finely diced english cucumber
1 cup plain greek yogurt
One pinch of Kosher salt
1 teaspoon of fresh mint chiffonade
1/2 teaspoon of fresh dill
1/2 teaspoon chopped parsley
1 teaspoon of minced garlic
1/2 teaspoon of white wine vinegar
Steps:
Combine all ingredients and refrigerate for 1 hour before service.
Bowtie Festival Pasta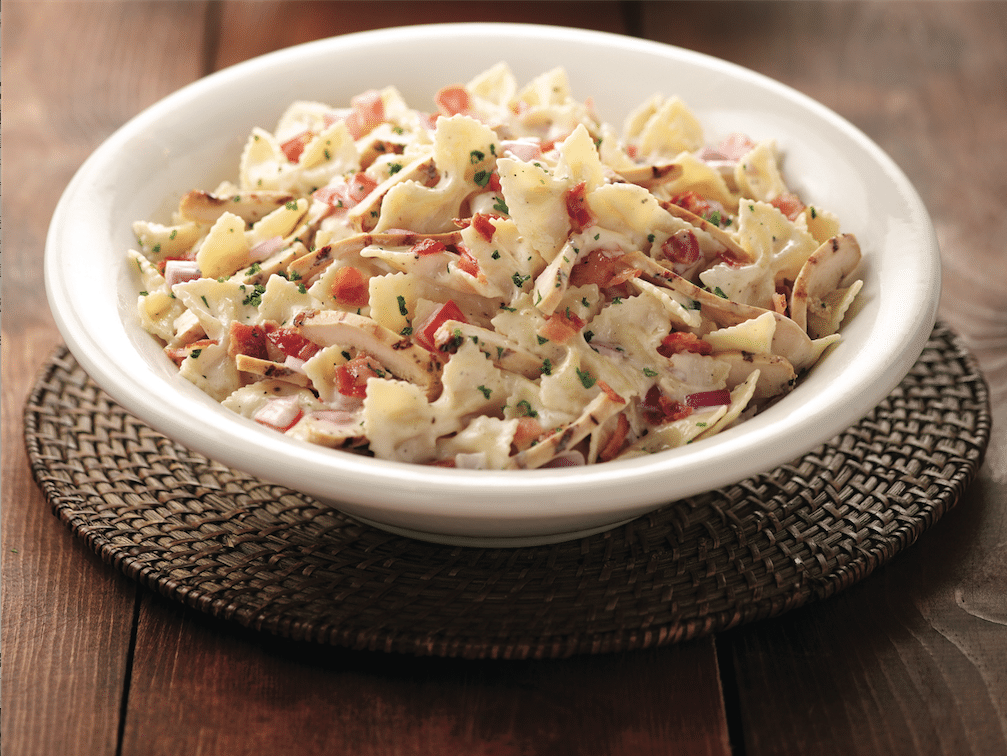 Carino's Italian is another family favorite restaurant in Pigeon Forge. Carino's offers a great variety of Italian items that are all created with the finest ingredients and served in fun and family friendly atmosphere. Tempt your taste buds with one of their signature dishes.
How to Make Bowtie Festival Pasta
Ingredients:
1 1/2 oz of butter
1 teaspoon chopped garlic
1/8 cup diced cooked bacon
3 oz sliced cooked chicken
1/8 cup diced red onions
1/4 cup diced tomatoes
1 oz heavy cream
3 oz Alfredo sauce
1/4 cup Asiago cheese
9 oz of bowtie pasta
Steps:
In a sauté pan, combine butter, chopped garlic, diced cooked bacon, cooked chicken, diced red onions and tomatoes. Heat over medium heat until onions are translucent.
Add heavy cream, Alfredo sauce and Asiago cheese.
Toss with bowtie pasta and garnish with parsley.
Serve with a salad and fresh bread.
Corn Chowder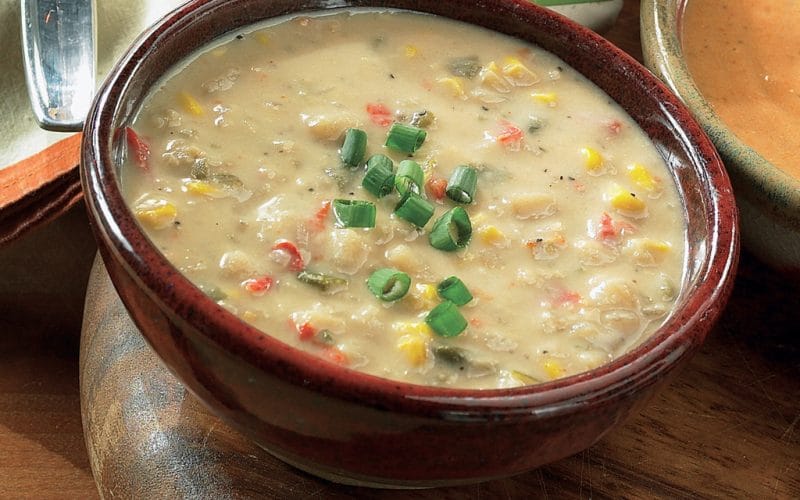 The Old Mill of Pigeon Forge, TN, was built back in 1830 and is still running today. Visitors to Old Mill Restaurant can dine on classic family favorites such as country-fried steak and pot roast before watching meal and flour being ground by the iconic mill located next to the restaurant.
How to Make Old Mill Corn Chowder
Ingredients:
2 cups chopped onion
2 cups chopped red and green bell pepper
2 tablespoons butter
2 cups chicken broth
2 cups water
1 cup clam juice
3 cups diced potatoes
3/4 cup cracker crumbs
1/4 cup all-purpose flour
Salt and pepper to taste
Pinch each of garlic powder and onion powder
2 cups half-and-half
2 cups corn kernels
Steps:
Place the onion, peppers, and butter in a large soup pot over medium heat, so that the butter melts and cook until the onion and peppers get soft, about 3 to 4 minutes.
Stir in the chicken broth, water, clam juice, and potatoes. Bring the mixture to a boil over medium-high heat, then reduce the heat to low and let simmer, covered, until the potatoes are tender about 15 to 20 minutes.
Combine the cracker crumbs, flour, salt, pepper, garlic powder, and onion powder. Whisk into the hot soup mixture until smooth. Bring to a boil again, over medium heat, and stir in the half-and-half and the corn. Reduce the heat to low and let simmer until thickened and well combined, about 15 to 20 minutes.