How to Bring Pigeon Forge to Your Kitchen
Pigeon Forge is blessed with some of the best food in the South!! Our family looks forward to eating at our favorites over and over during our visits. Now, with these Pigeon Forge recipes from a few of the city's top-rated restaurants, we can have a little of this goodness back in our own home!!
Blue Moose Burgers and Wings is Pigeon Forge's only family sports grill. They offer a variety of American cuisine including burgers and jumbo chicken wings. Here is a little taste of one of their best items:
Fried Pickle Buffalo Chicken Sandwich: First, they start with a double cheese Texas Toast grilled cheese sandwich. Next, they add 4 oz of chopped grilled chicken that has been tossed with your favorite buffalo sauce. Then, they top if off with some of their fried pickles and ranch dressing. They serve this mouth watering sandwich with fries or their homemade potato chips.
With a husband and kids who love some chicken wings and buffalo sauce, this Pigeon Forge recipe is going to be on a weekly menu at our house!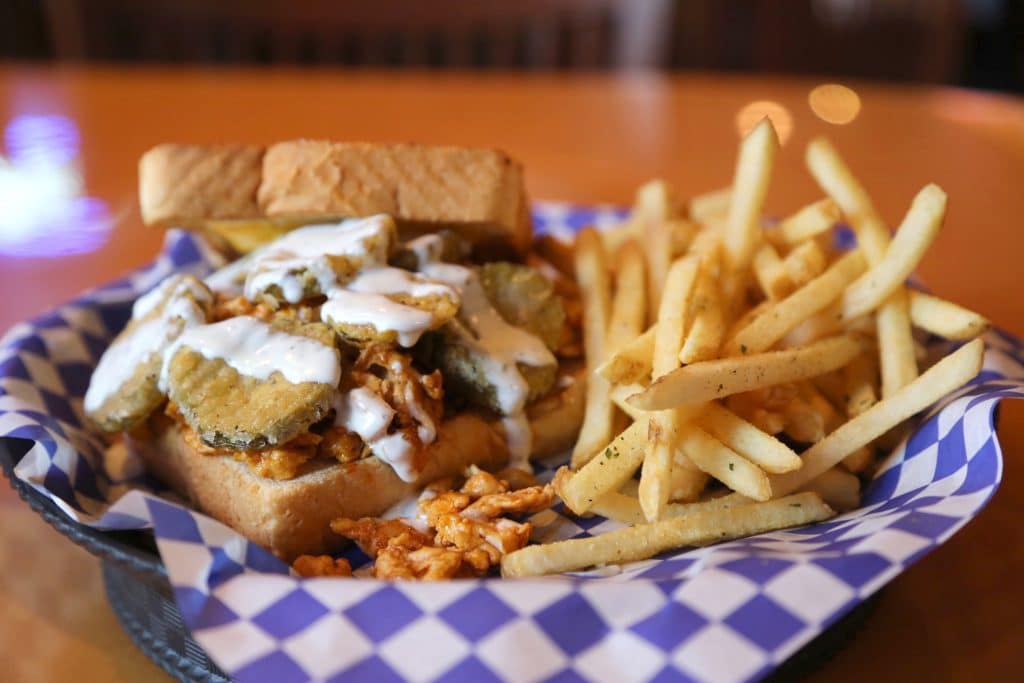 Carino's Italian is another family favorite. I think we could eat pasta every day! Carino's offers a great variety of Italian items that are all created with the finest ingredients as well as a very family friendly atmosphere. This is one of their signature dishes:
Bowtie Festival Pasta: In a sauté pan, combine 1 ½ oz of butter, 1 teaspoon chopped garlic, 1/8 cup diced cooked bacon, 3oz sliced cooked chicken, 1/8 cup diced red onions and ¼ cup diced tomatoes. Heat over medium heat until onions are translucent. Add 1 oz heavy cream, 3 oz Alfredo sauce, and ¼ cup Asiago cheese. Toss with 9 oz of bowtie pasta and garnish with parsley.
Add a little salad and fresh bread to this meal and you will surely receive some kudos from your family!!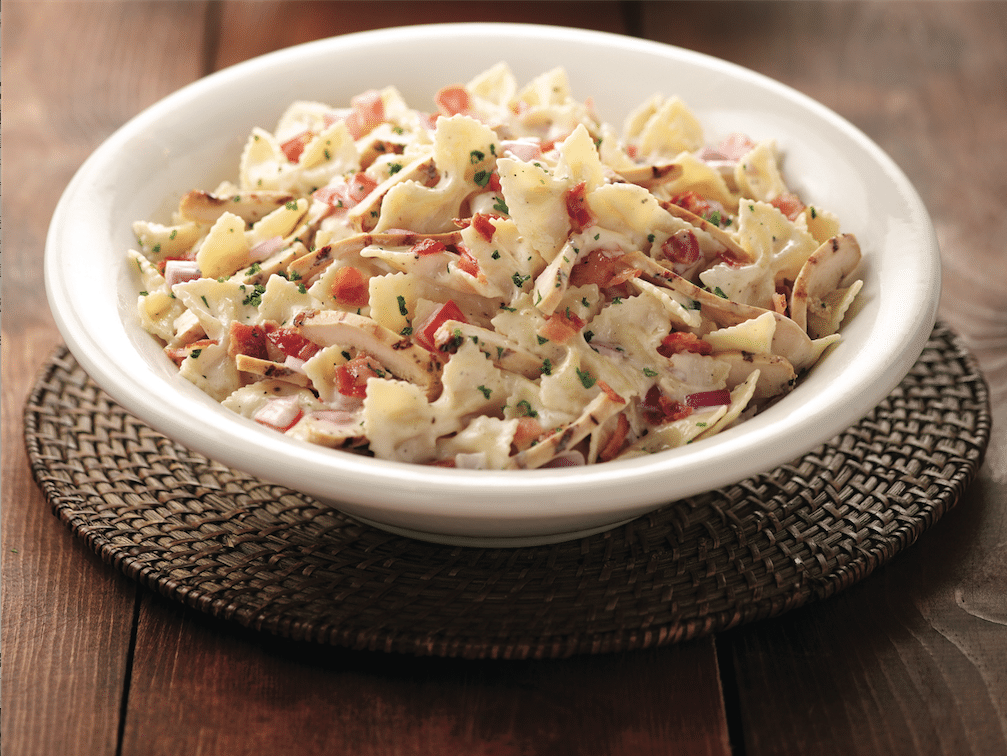 Paula Deen's Family Kitchen is located at the Island. Breakfast, lunch, and dinner are served family style so you get to taste a little bit of several different entrees, sides, and desserts. Paula Deen is known for some yummy dishes and most of them include a key ingredient…butter. This dessert item is no exception:
Pumpkin Ooey Gooey Butter Cake: Preheat oven to 350 degrees. Combine 1 box of ooey gooey cake mix (which you can buy at their store), 1 egg, and 8 tablespoons melted butter. Pat the mixture into the bottom of a lightly greased 9×13 baking dish. In a large bowl, beat an 8 oz package of cream cheese and a 15 oz can of pumpkin together. Add 3 eggs, 1 teaspoon vanilla, and 8 tablespoons melted butter and beat together. Add 16 oz of powdered sugar and 1 teaspoon cinnamon and nutmeg and mix well. Spread mixture over cake batter and bake for 40-50 minutes.
This is simply "ooey gooey" goodness!!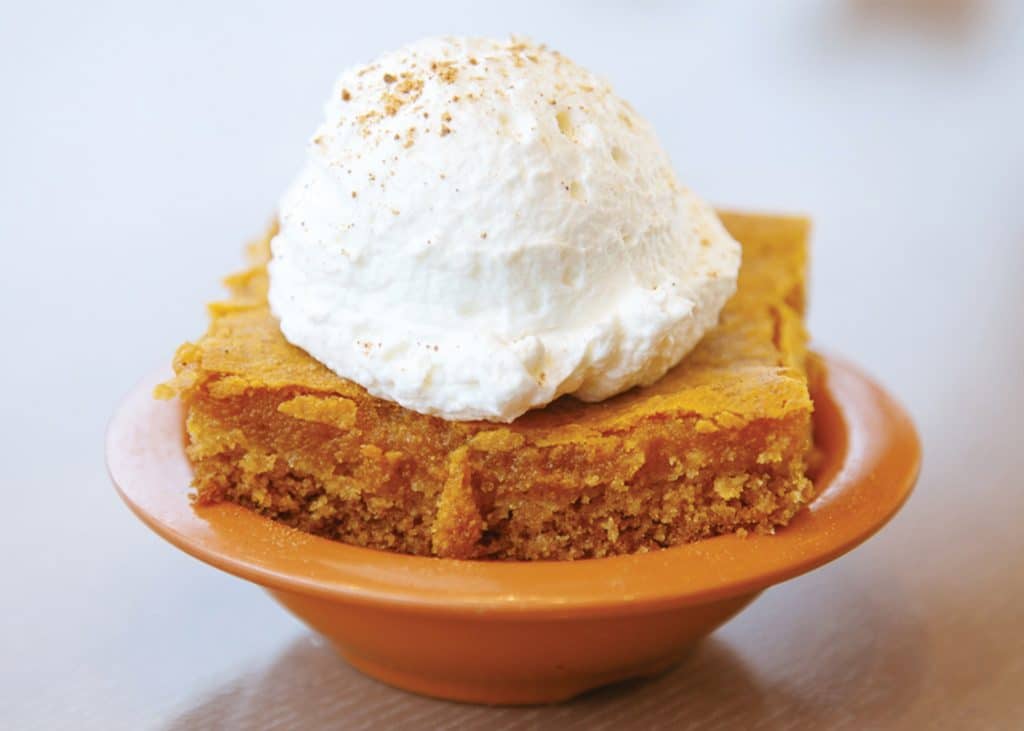 Enjoy these pieces of Pigeon Forge in your own home and make sure to stop by these restaurants on your next visit to see how they compare!
We love seeing Pigeon Forge through your lens. Make sure to connect with us on Facebook, Twitter & Instagram. Don't forget to tag your photos with #mypigeonforge for the chance to be featured on our website.