Run on The Island in Pigeon Forge Time
Spring break is around the corner.  It is time to start planning for a break that involves a little fun and most of all, a little relaxation.  Why not run on Island time in Pigeon Forge?  There is no need for a set routine or schedule and there is plenty of fun and excitement.  The Island has it all.  Just pack your bags, park your car once you arrive, and how you spend the rest of your stay is all up to you!!
The best way to run on Island time during your visit to Pigeon Forge is to make Margaritaville Island Inn or Margaritaville Island Hotel a part of your stay.  As you enter their laid-back atmosphere, you will instantly be on island time and your stay will be as relaxed and low key as you wish.  Whether you want to hang out on your balcony with your family or you want to hang out by the outdoor fire pits, island time will feel good!
There are plenty of options on the Island when you get hungry.  Be sure to try out Timberwood Grill for a hearty mountain dining experience.  They have got bison burgers and campfire queso as well as steaks and baby back ribs.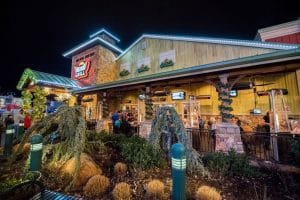 Margaritaville is the perfect spot to continue with your island time break.  Enjoy the tropical atmosphere and a Caribbean themed menu with items like Landshark lager fish and chips and Key West chicken quesadillas.  Maybe you are in the mood for a Southern family-style meal, Paula Deen's Family Kitchen is the perfect spot.  Whether you go for breakfast, lunch, or dinner, you will get to choose several of Paula's famous dishes and will leave filled with a whole lot of goodness.
Have a little fun during the day browsing around and shopping in the 40+ retail shops located on the Island.  You will find unique treasures to take back for friends and family that are jealous of your island time getaway in Pigeon Forge.  Be a little daring and challenge yourself on the Island Ropes Course.  The Sky Trail Explorer is 3 stories tall with 30 different elements and even a zip line.  There is also a Sky Tykes course that is closer to the ground and a perfect option for those under 48 inches tall.  The 7D Dark Ride Adventure and The Escape Game are other great ways to play and enjoy your stay at the Island.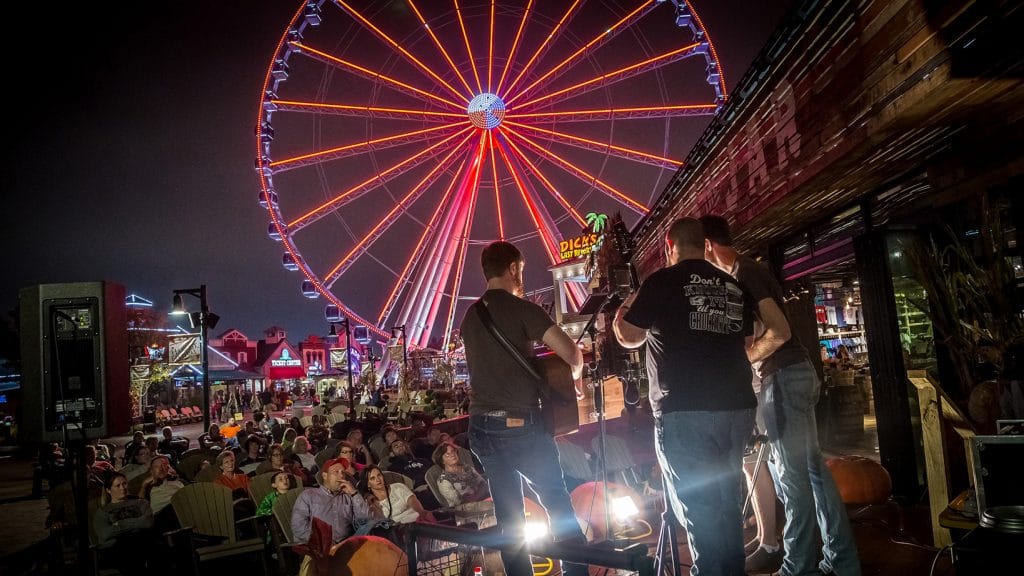 Later in the day, catch some live bluegrass music on the stage at Ole Smoky Moonshine.  It is definitely a great way to sit back and relax and maybe even tap your toes a little!  Some of the best bluegrass music in East Tennessee will be on the stage during February and March.  Set the tone for your evening by watching a sunset from the rockers by the Island Fountains.  You will be mesmerized by the beauty as the sun sets over the Smoky Mountains.  Afterwards, the sight and sounds of the fountains will keep you rocking for hours.
Run on Island time in Pigeon Forge, TN and make this spring break one for the books!!