Smoky Mountains Rise: A Benefit for the My People Fund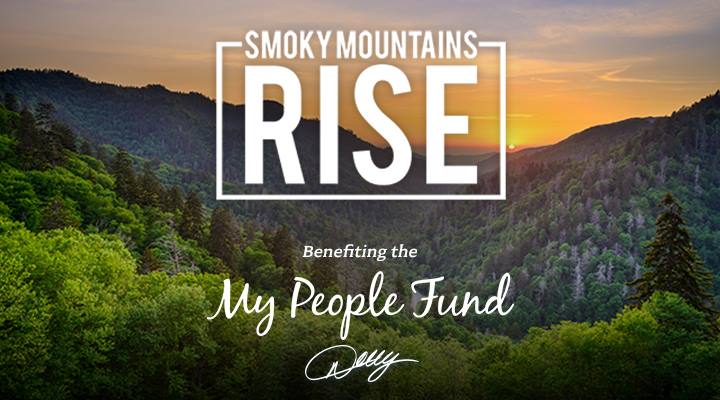 Dollywood Foundation My People Fund Telethon, Dec. 13th
Dolly Parton says it best, "My home in the Smoky Mountains of Tennessee is some place special." Well, we think you are pretty special, too, Dolly. With the recent wildfires in our Smoky Mountain area, the people of Dolly's hometown have certainly endured a lot of devastation, but the outpouring of love and generosity from people all over the country that has resulted is humbling, to say the least. Dolly Parton and the Dollywood Foundation have gone above and beyond to help those that she proudly calls "my people" by pledging to give $1000 a month for six months to families that have lost their homes due to the fires. Smoky Mountains Rise: A Benefit for the My People Fund will air on Tuesday, Dec. 13 at 8 p.m. (EST) on Great American Country and will contribute directly to these efforts. Miss Parton will be bringing along some of her friends to perform during the broadcast benefit including, Reba McEntire, Kenny Rogers, Alison Krauss and others.
How can I tune into Smoky Mountains Rise?
The benefit will be nationally broadcast on Great American Country (GAC) on Dec. 13 at 8 p.m., and it will last three hours. It will also be simulcast across radio chains such as iHeart Media, Cumulus Media's NASH Nights LIVE, TuneIn's Country Roads channel and more.
How can I donate to the My People Fund?
Viewers can call 1-866-CARE MORE during the telethon to donate.
Donations by mail can be sent to:
My People Fund
c/o Dollywood Foundation
111 Dollywood Lane
Pigeon Forge, TN  37863
How can I help spread the word?
Post on social media using the hashtags #MyPeopleFund and #someplacespecial.
From all of us in Pigeon Forge, and our Smoky Mountain sister cities, thank you all for your love and support during this time. And don't forget to come see us!