Top 5 Fun Fall Crafts With Your Kids
How can you not love fall? Nature comes to life in this season with its rich colors and beauty. Pigeon Forge is a great location to experience all that fall offers. Beautiful leaves are plentiful! Here are the top 5 fun crafts to do with your kids that will allow you to showcase these beautiful pieces of fall.
Perfect for smaller kids:
Leaf Rubbing– All you need for this one is paper, crayons, and your favorite fall leaves. What a fun way for kids to see their art unfold as they color over the leaves and see what magically appears. Find all the details here!
Leaf Prints– This is another simple one, just leaves, paper and some acrylic paint. Kids love to have their art displayed and these would be perfect to put in a frame and hang throughout your house. You can find step by step instructions on our Pinterest Board.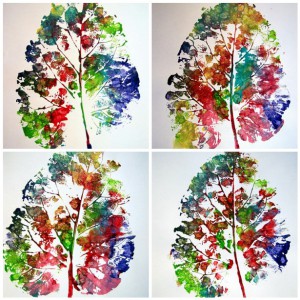 Painted Pinecones–  Seriously, how cute are these? And small hands can hold on to these well. Just a little paint on each of the tips and you get this cute symbols of fall. For all the instructions on how to make the Ombre Pinecone click here.
For the older kids and adults:
Oversized Leaf Art– This is a beautiful way to showcase many leaves! It would be beautiful hanging above a fireplace to enjoy while you are cozied up with a blanket and some hot chocolate in the cooler temps. If you are interested in giving this project a shot head over to our Pinterest Board.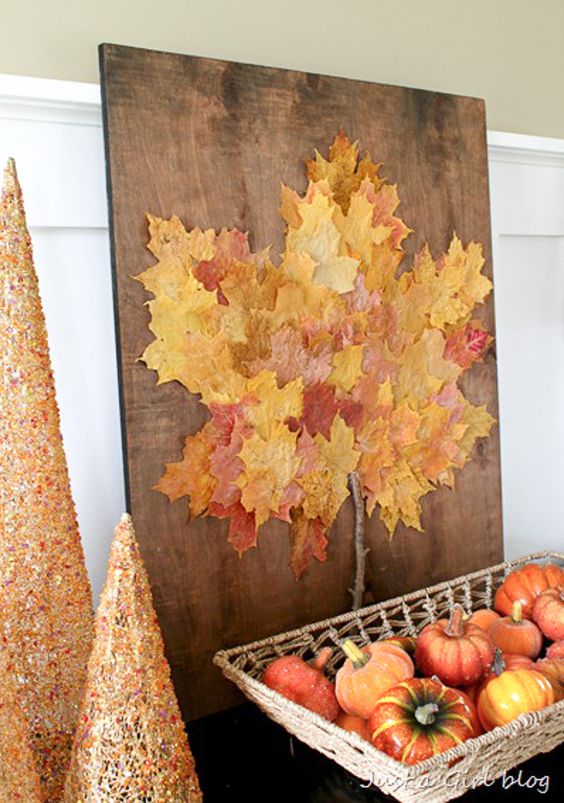 Painted Acorns– These would be pretty displayed in a unique, handmade bowl from Pigeon River Pottery. The possibilities are endless…..glitter, shiny, fall colors, or even no paint at all. Just click on the picture below for all the instructions.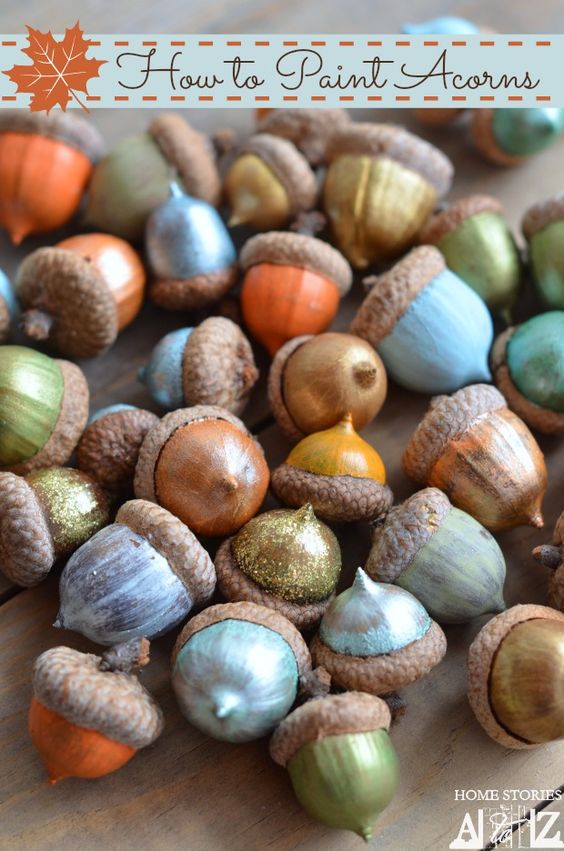 Leaf Coasters– What a great addition these would be to your Thanksgiving table setting! Gather up your favorite leaves, some cheap tiles, and some Mod Podge, and you are all set. Here are all the details!
Have a little craft time with your family and make fall come to life in your home!! Please share with us any crafts you decide to do, we would love to see your creativity shine!