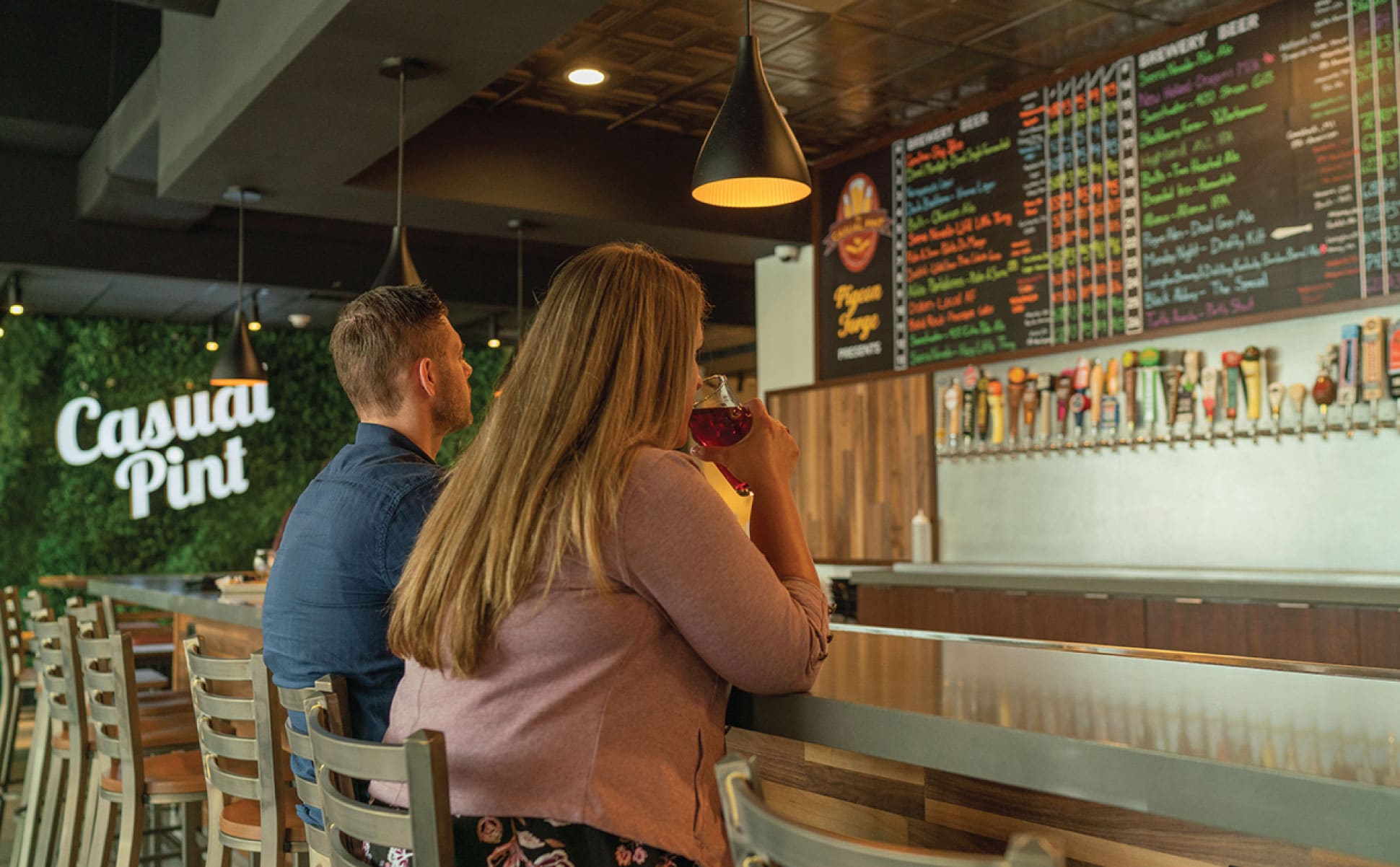 The Casual Pint is a community and neighborhood craft beer spot in Pigeon Forge. Located inside the Holiday Inn & Suites, The Casual Pint offers a vast selection of the best craft beers the region has to offer.
The Casual Pint prides itself in serving great craft beer in a casual, friendly, and personal atmosphere. Each product is presented by craft beer knowledgeable beertenders that are as passionate about the product as our patrons. It's a great spot to catch up with friends over a pint or two. Share an appetizer, lunch or dinner. In a hurry to get home? No problem, you can take all your favorite beverages or food to-go.
Drop by for one of the largest beer selections and best beer food in Pigeon Forge.