TRAVEL TIPS
Explore these helpful planning tips and information that will help introduce you to Pigeon Forge and East Tennessee.
Traffic
Throughout the year, Pigeon Forge, Tenn. is the site of a number of car shows and parades. Expect to experience traffic delays during these events. We suggest, that you note the dates of these events and plan your travel plans accordingly. All events are subject to rescheduling or cancellation. To confirm event dates and times contact us at the Pigeon Forge Department of Tourism.
Electric Vehicle Charging Stations
It's easy to recharge your electric vehicle at charging stations located throughout Pigeon Forge. Below is a list of businesses with charging stations located in their parking lot:
Alamo Steakhouse
Bennett's Pit Bar-B-Que
Big Daddy's Pizzeria
Burke's Outlet
Courtyard by Marriott
Dollywood
Dollywood's DreamMore Resort & Spa
Home2 Suites by Hilton
Inn at Christmas Place
Inn on the River
Mama's Farmhouse
Margaritaville
Springhill Suites
TITANIC Museum Attraction
Tru by Hilton
The Island in Pigeon Forge
The Tower Shops at the Mountain Mile (Tesla Supercharger)
Seat Belt Laws
The state of Tennessee has a mandatory seat belt law requiring all vehicle passengers to wear seat belts. There is also a mandatory child restraint law, that requires children (infant to 12 years of age) be secured in a child safety seat and/or in the back seat of the vehicle.
Cell Phone Use
Making and receiving calls while driving in Tennessee is allowed, unless you have a learner's permit. Also please be aware that it is against the law to text and drive in Tennessee.
Traveling with Pets
Pigeon Forge welcomes visitors and their furry friends! Before planning your trip to Pigeon Forge, Tennessee:
Check with your veterinarian to ensure that all required vaccinations are up to date.
Bring proof of your pet's rabies vaccination.
Bring a current health certificate with you when you travel.
Make sure your pet has proper identification with a current tag or microchip.
Include a travel tag on your pet's collar with information on where you are staying while away from home.
Explore pet-friendly lodging, restaurants and things to do in Pigeon Forge.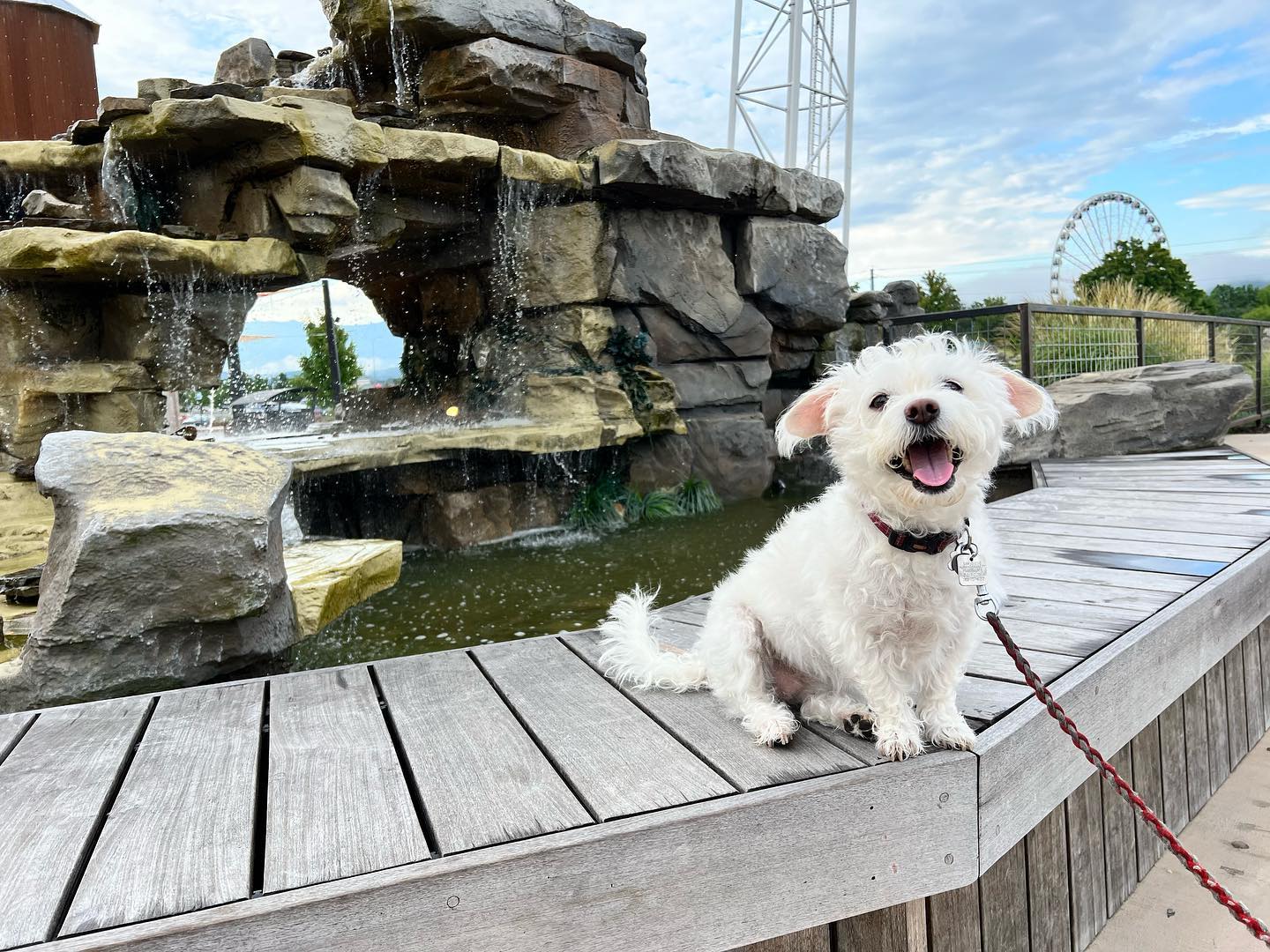 Tennessee Non-Smokers Protection Act
In the state of Tennessee smoking is prohibited in all enclosed public places. With a few exceptions, the smoking ban applies but is not limited to:
Restaurants
Hotels and motels
Retail stores and shopping malls
Sports arenas, including enclosed public areas in outdoor arenas
Restrooms, lobbies, reception areas, hallways and other common-use areas
Health care facilities