Pigeon Forge Autumn Adventure
It's the season everyone looks forward to all year—fall in the Great Smoky Mountains. Mother Nature gets a brand-new colorful wardrobe of autumnal colors. To celebrate the harvest season, several special events take place in Pigeon Forge. Dollywood's Harvest Festival includes the glowing Great Pumpkin LumiNights. The local Rotary Club's Crafts Festival occupies the big tent in Patriot Park. When you come to visit, explore attractions, see fall foliage, catch a show and enjoy family time.
There's no shortage of things to do each autumn in Pigeon Forge, and keeping a watchful eye on all of the activity is our Scarecrow People. Be on the lookout for them as you travel throughout our city.
Share your special moments with us! Follow @MyPigeonForge when posting your fall photos.
Go on a Scarecrow Scavenger Hunt to See How Many You Can Spot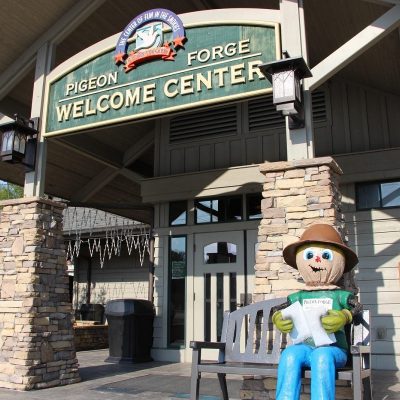 "Festus" Scarecrow
Location: Pigeon Forge Welcome Center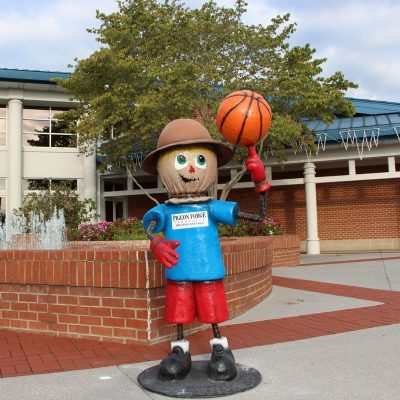 "Hay and Hoops" Scarecrow
Location: Pigeon Forge Community Center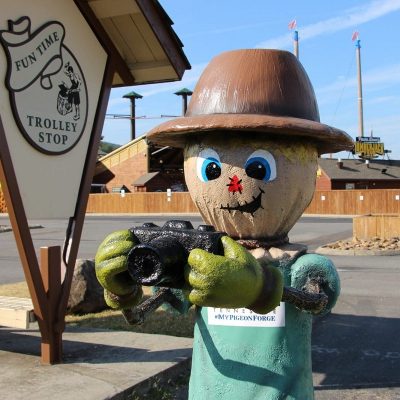 "Focused on Fall" Scarecrow
Location: Lumberjack Square Trolley Stop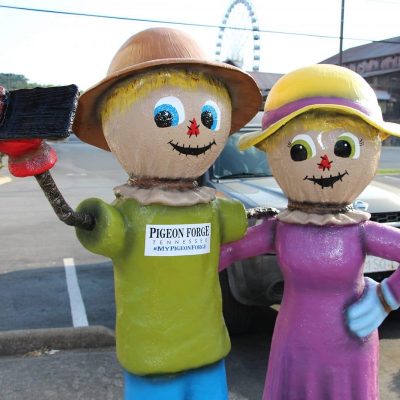 "Selfie" Scarecrows
Location: Pirates Voyage Dinner & Show Trolley Stop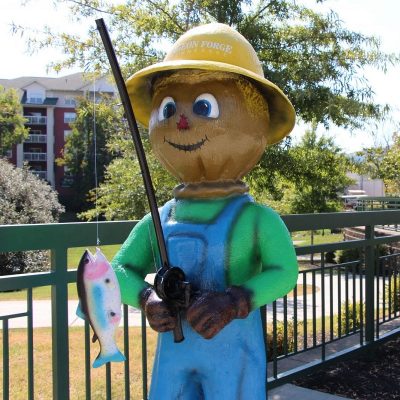 "Reel'y Loving Pigeon Forge" Scarecrow
Location: Pigeon Forge Department of Tourism Offices at the LeConte Center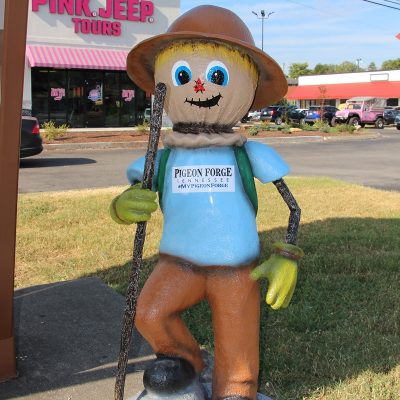 Hiker Scarecrow
Location: Rita's Italian Ice and Pink Jeep Adventure Tours Trolley Stop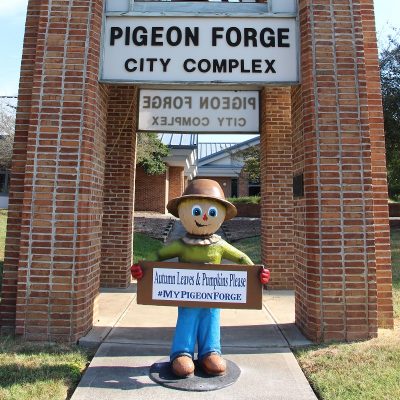 Welcome Sign Scarecrow
Location: Pigeon Forge City Hall
"My Happy Place" Scarecrow
Location: Vacation Lodge Trolley Stop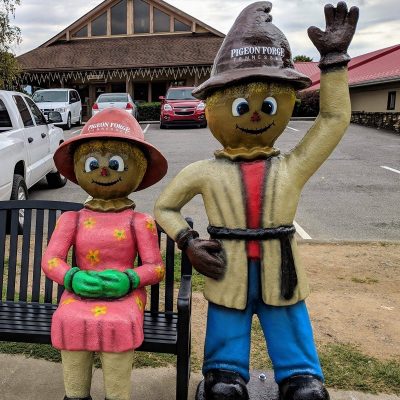 "Harvest Moon" Scarecrows
Location: Pigeon Forge Mass Transit Office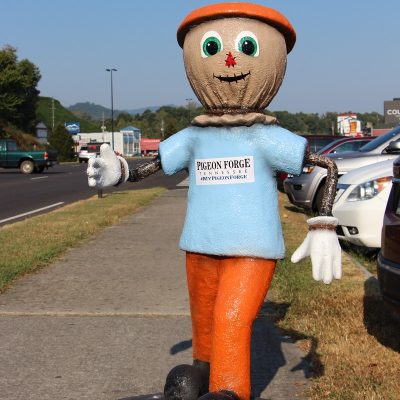 "Run for the Hills" Scarecrow
Location: Smoky's Pancake Cabin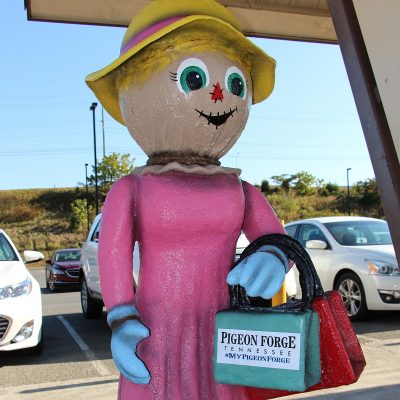 Shopper Scarecrow
Location: LeConte Center Parking Lot Trolley Stop D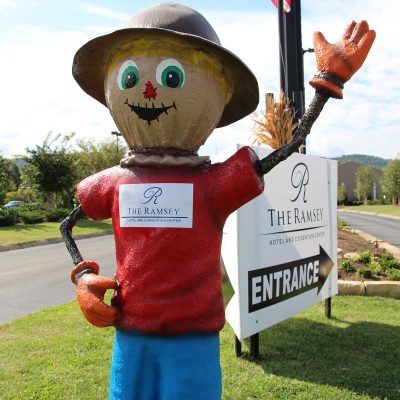 "Ole Ray Ramsey" Scarecrow
Location: The Ramsey Hotel and Convention Center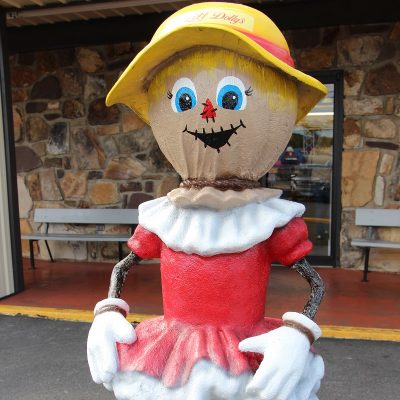 "All 'Dolly'ed Up" Scarecrow
Location: Lid'l Dolly's Dresses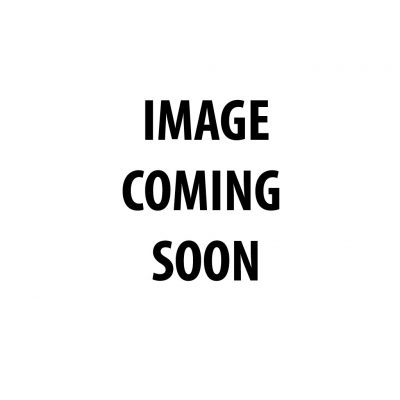 "Splish & Splash" Scarecrow
Location: Country Cascades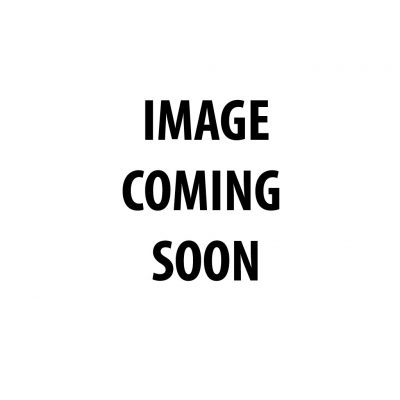 "Bamboozled" Scarecrow
Location: Puzzled at The Island in Pigeon Forge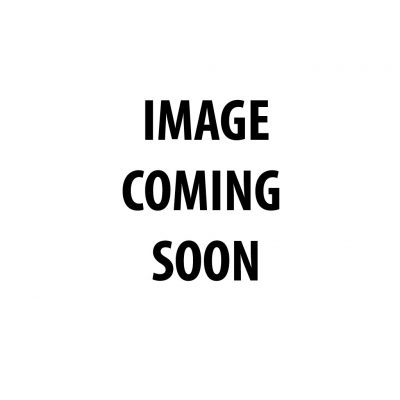 "On Cloud Wine" Scarecrow
Location: Mill Bridge Winery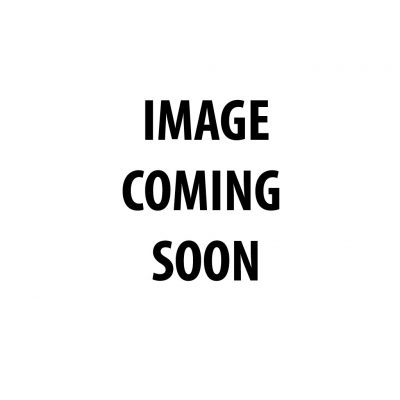 "Leaf' the Raking to Me" Scarecrow
Location: Creekstone Inn
Scarecrow Scavenger Hunt Map