5 Things to Do with Kids When it's Raining in Pigeon Forge
My family and I love to visit Pigeon Forge. We always have the best time, no matter when we go or what the weather is like when we get there. Of course, when it is nice out, we enjoy outdoor activities like spending the day at Dollywood or climbing the ropes at Paula Deen's Adventure Park. When it rains, however, we have to find other ways to keep the kids busy.
While we do tend to spend time in the cabins at Eagle's Ridge Resort, playing games, watching movies, or just talking, we also love to try to find new indoor adventures. Here are a few of our favorite things to do with kids when it's raining in Pigeon Forge.
WonderWorks is such a wonderful place to visit rain or shine! This fun upside-down house is filled with things that will boggle your mind as you try to figure out how it could be! We explored each of the six different Wonder zones filled with physical challenges and fun activities. From fun riddles and world records to art exhibits that make you question what you see, WonderWorks offers a lot of great experiences for kids. There is also a glow-in-the-dark ropes course, a 4-D motion simulated thrill ride, a laser tag arena and an arcade.
If you are looking for adventurous things to do when it is raining in Pigeon Forge, a stop at Pigeon Forge Snow is a must. It is like having a snow day party every day of the year! From racing snow tubes down the enormous hill to building snowmen and having snowball fights in the snow room, the kids had a blast. We could not believe how much snow was inside and almost forgot we were indoors with such a comfortable temperature while playing in the snow.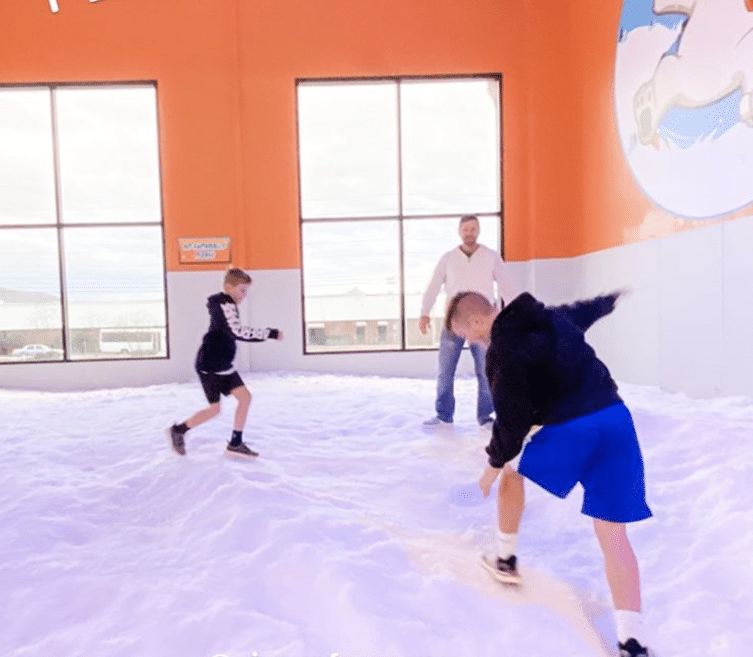 If you want adventure, entertainment for the whole family, and dinner all in one place, then Pirates Voyage Dinner & Show is for you. The kids love going to the dinner shows in Pigeon Forge, so we always get tickets when we are there.
Pirates Voyage is an action-packed show filled with sword fighting, blazing cannons and pirates swinging from ship to ship as they fight to win the sunken treasure. The show also features Salty the sea lion and beautiful mermaids. I have to say… the sea lion at this one was a hit with the kids! And the food was just as amazing with pan-fried chicken, ham, biscuits, creamy vegetable soup and more.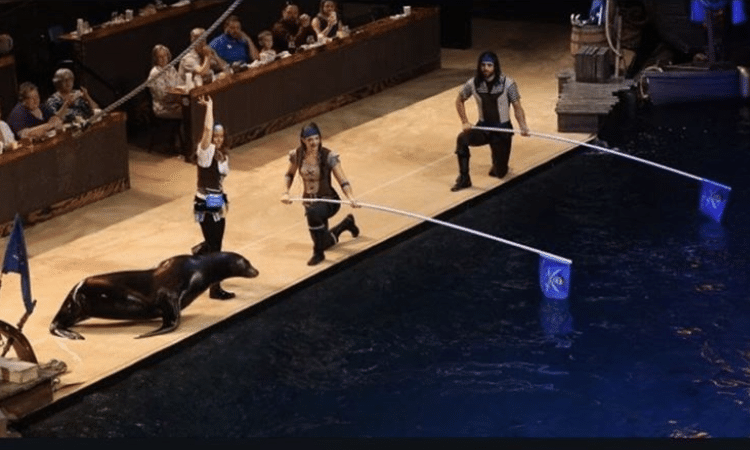 TopJump is a great place for the kids to burn off a little energy. This indoor trampoline park is unique from others because it also includes a climbing center. The kids spent most of their time on the different rock-climbing walls… and so did we! They tried to beat their own records and each other. It was awesome… I took a ton of pictures and videos, of course!  (They are all right here on Instagram.)
The park also features a dodgeball area, ninja course and gladiator pit, as well as plenty of open jump spaces. There is also an arcade with plenty of games and prizes. And no visit would be complete without a stop for the kids at the candy store. It is a life-size version of Candyland with all the greatest candies you could ever want!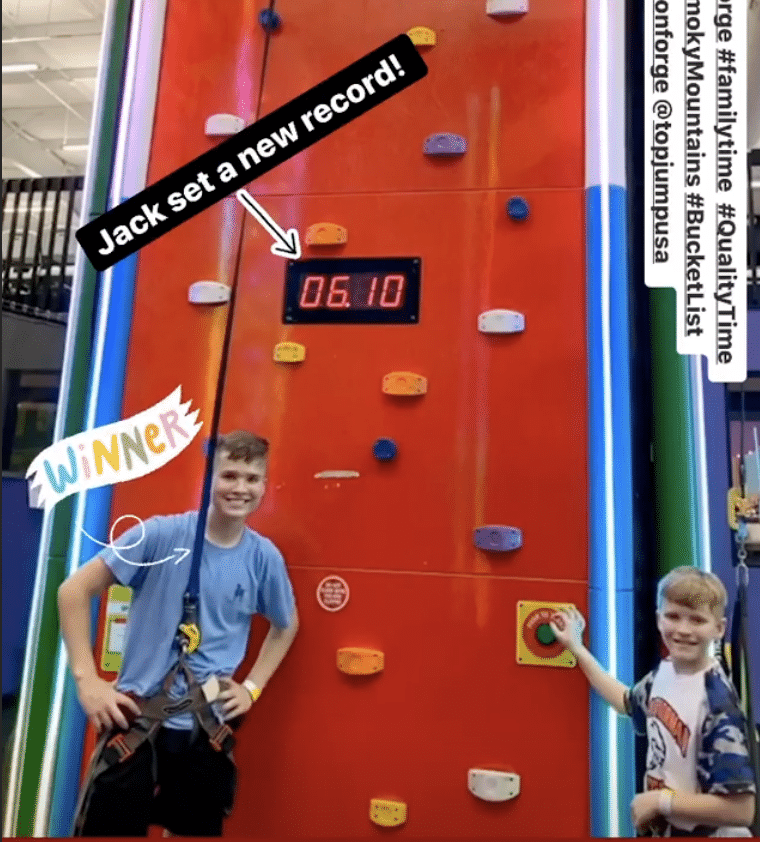 We have visited quite a few museums in Pigeon Forge, but one of our favorites is the TITANIC Museum. It is filled with pictures, audio recordings from passengers, stories of passengers, and artifacts that have been collected from the legendary ship and its passengers. I could have spent hours and hours in the museum learning about the TITANIC. You get to experience walking on an exact replica of the Grand Staircase, standing on sloping decks and even touching a real iceberg and 28-degree water. It was a wonderful visit and is definitely one of our favorite things to do with kids when it's raining in Pigeon Forge!
Another museum that the kids love to visit is Beyond the Lens!, which focuses on pop culture. The kids had a lot of fun here too.
Pigeon Forge offers countless attractions and things to do with kids year-round, rain or shine. It's easy to find something to please everyone in the family!
About the Author: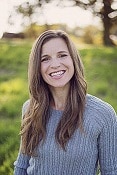 Becky Mansfield is a blogger at Your Modern Family.  She is a former teacher, an author, a child development therapist, and most importantly, a mom to four children.  Becky and her husband love to travel with their children, spending time together making memories.   Becky writes on her blog to share ideas that help bring families together to create experiences and conversations that will create lasting memories.