8 Reasons to Choose Pigeon Forge For Your Tennessee Vacation
By Michelle McMurray
With so many scenic towns and historical stops – from Gatlinburg to Knoxville to Nashville to Lynchburg – Tennessee is speckled with thousands of things to see and do. However, no trip to the Volunteer State is complete without a visit to Pigeon Forge. This town, nestled in East Tennessee, just on the edge of the Great Smoky Mountains, has something for every budget, personality, and schedule.
Pigeon Forge is a mountain resort city in Sevier County, located just five miles from the mountain range. This town is comprised of lifelong residents, nature enthusiasts, and, of course, tourists from near and afar. Pigeon Forge is a great place to visit no matter the season, offering a gorgeous getaway for a weekend, week, or even longer.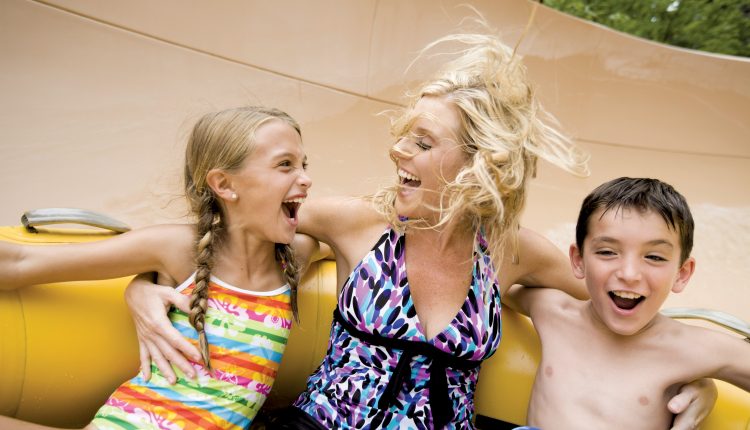 This world-famous theme park, owned and operated by country music legend Dolly Parton herself, has been a Smokies staple for decades. The park, open ten months out of the year, offers childrens' rides, roller coasters, water attractions, entertainment, and crafts every day of the week. After working up an appetite at the park, you can even take the whole family across the road to Dolly Parton's Stampede for a musical dinner revue.
While you might think you know everything there is to know about the TITANIC and its infamous sinking a century ago, the TITANIC Museum Attraction will certainly prove otherwise. This interactive time machine gives new perspective to the story by bringing the TITANIC to life. The museum guides visitors through the fascinating lives of the passengers and crew who were aboard 'the unsinkable ship.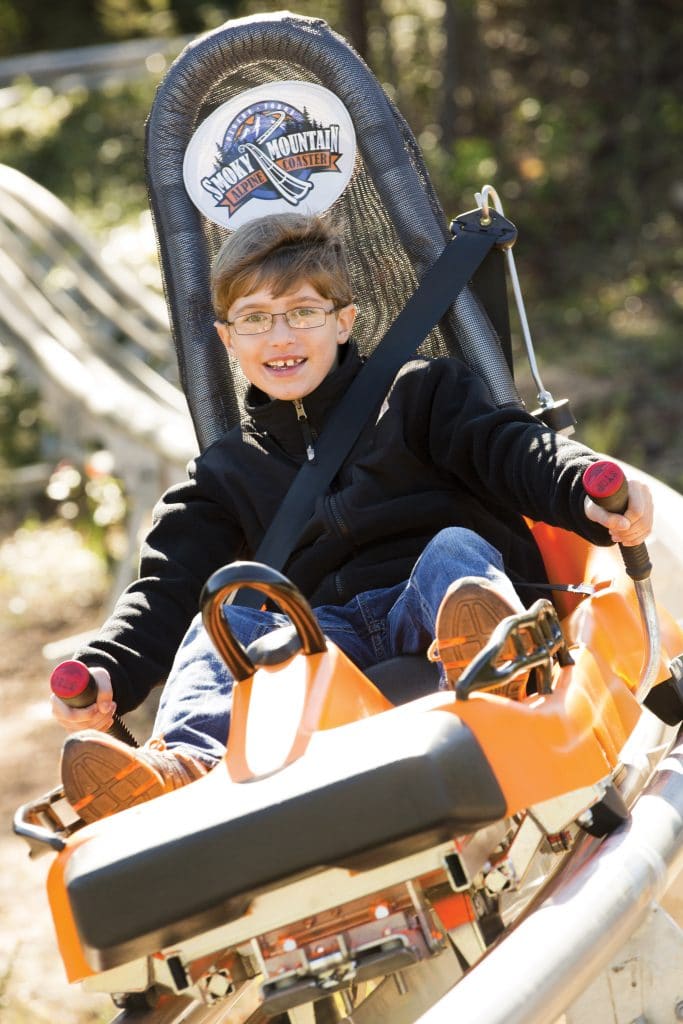 The Alpine Coaster is the longest downhill ride in the United States, offering adventure-seekers over a mile of track. This unforgettable experience is open, weather-permitting, every day of the week, and allows riders to take control over the speed of the ride (up to 27 miles per hour). You can even ride the coaster in the dead of winter or late into the night.
This exciting spot offers visitors a number of events, shows, and interactive experiences. The grandstand seats 350 people, rain or shine, with climate control and availability from spring until December. Visitors can take in competitive lumberjack events, like axe-throwing, chopping, speed climbing, and log rolling. In addition, visitors can engage in their own competitions, enjoying all lumberjack show elements along with a zipline roller coaster, a jump tower, and coming soon there will be a lumberjack-themed adventure park.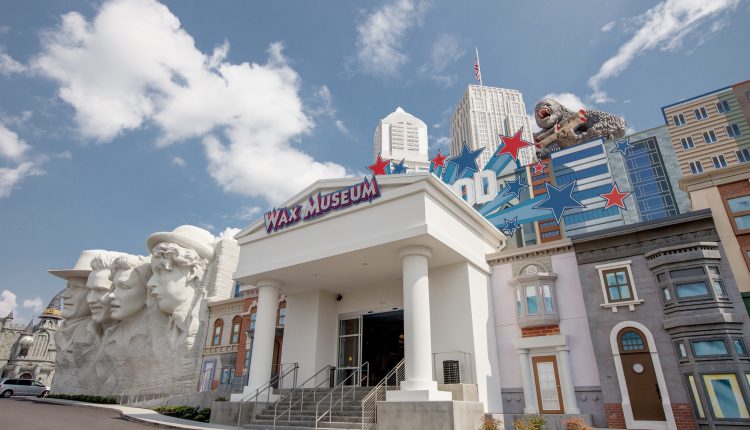 This quirky spot gives visitors the chance to pose with their favorite celebrities – provided they don't actually expect them to do anything. The wax museum includes displays with facts about their favorite personalities and is open 365 days a year.
If you're in Tennessee, you have to have a sip of tradition at one of the state's many distilleries. The Ole Smoky name was the first to become federally licensed in the state's push to provide legal moonshine in East Tennessee. The distillery is a leader in moonshine production, offering a great tasting room and a variety of food products in an intimate setting. Entertainment is also provided at the Pigeon Forge location, with live bluegrass music played daily.
This indoor amusement park is a great place to take the family, regardless of the time of year or the weather outside. Offering 35,000 square feet of indoor attractions, the venue is home to exhibits that challenge the mind and encourage the imagination. With different themes, like a Far Out Art Gallery, a Light and Sound Zone, and a Physical Challenge Zone, this park is a must for all adventure lovers.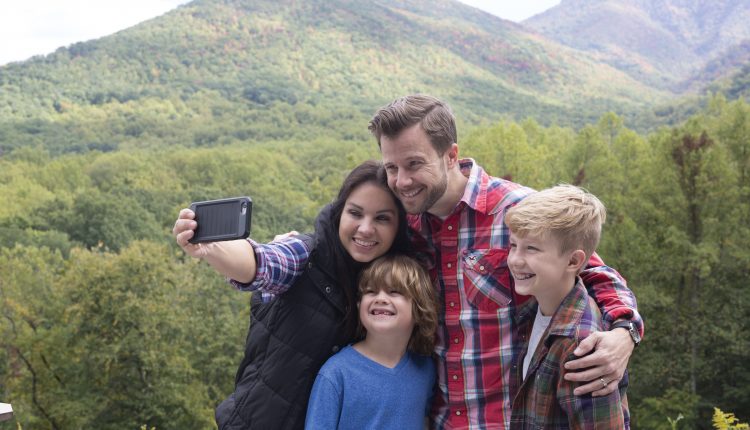 Of course, no visit to Pigeon Forge would be complete without mentioning Great Smoky Mountains National Park. This national park, earning its name from the blue mist that constantly surrounds the peaks and ridges, offers visitors access to 500,000 acres of gorgeous Southern Appalachian wilderness. Take a hike or a casual stroll to a breathtaking waterfall, or catch a glimpse of the area's native elk.
Cades Cove is one of the most popular areas of the park, and although it's roughly 31 miles from Pigeon Forge, it's worth a visit. This 6,800 acre valley is picturesque, offering visitors tours of historic structures like old grist mills and log cabins.
Michelle McMurray loves all things fashion and design, priding herself on always keeping up with the newest styles in the home and on the runway. She loves to travel and is always seeking a new culinary adventure.